The Mrs. Band $50K Mother's Day Giveaway
This post may contain affiliate links or I may have received the product free in exchange for my honest review. See full disclosure for more information.

The All-Female Band The Mrs. Continues Their Mission To Uplift and Empower Women Everywhere With The Words of Wisdom "#YouToldMe Mother's Day" Contest! One Lucky Participants Will Win $50,000!
Hot on the heels of the release of their latest single "You Told Me," which debuted at a New York City Mother's Day gala celebration benefitting Dress for Success and hosted by Jenny McCarthy, the all-female rock band The Mrs. continues to honor moms everywhere. The Mrs. is launching the #YouToldMe Mother's Day Contest to give participants across the U.S. a chance to win $50,000 for sharing their mother's life lessons and words of wisdom. One lucky winner will be selected on Mother's Day, May 10, 2015.
Recently, The Mrs. commissioned a survey of 5,000 mothers, and found that nearly 95% of them feel inadequate – and 90% agree that feeling like they're not "enough" is a universal pattern among mothers. The Mrs. is on a mission to help change that! The band hopes to continue to draw attention to the incredible work moms do in caring for their families every day by having entrants write about their mother's words of wisdom. The Mrs. #YouToldMe Mother's Day contest is designed to draw attention to the value of all the little things moms do and say every single day.
"We all have worries, fears, and times when we feel we are not enough," said The Mrs. founder and drummer, Andra Liemandt. "We want to empower women to believe they are enough just as they are."
As part of their growing female empowerment movement and to help support the financial security of women, The Mrs. is aligning with Rising Tide Capital, a non-profit organization that will provide financial advisement to the contest recipient.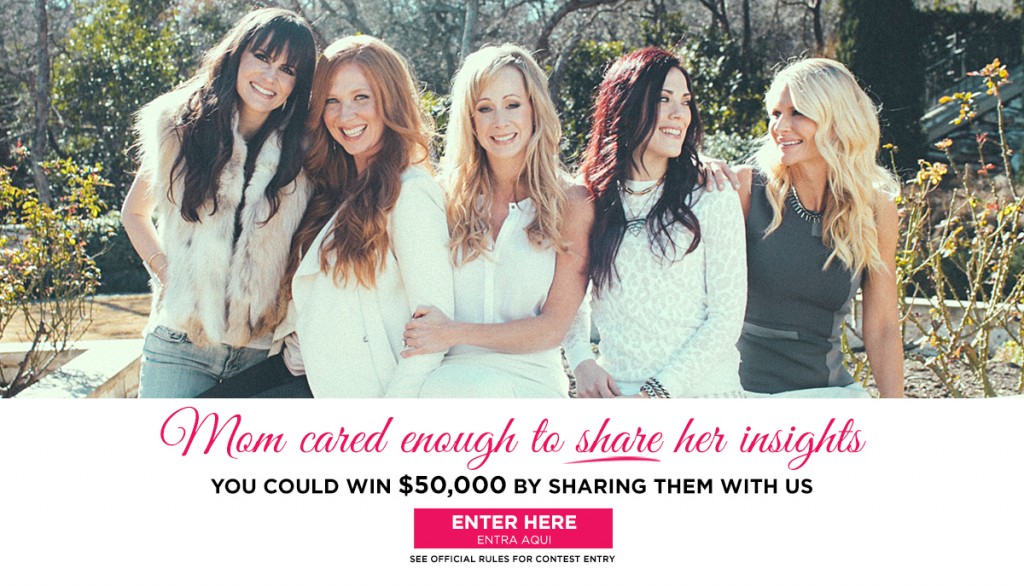 To enter the contest, and for complete rules and details, go to http://themrs.com/youtoldme/ to access the entry form. There is no purchase necessary.
One thing my mother taught me was strength and independence.  She was a single mother raising 3 children during one of the hardest economic decades and still managed to have dinner on the table each night, a roof over our head and love in our hearts.  My mom is a true ROCK STAR in my eyes and I am who I am today because of her strength and endurance.
Who Is The Mrs.?
The Mrs. became known across the country for their powerful message of self-acceptance. Their first single "Enough" inspired the #ImEnough movement that is resonating with women from all walks of life, empowering them to love themselves just as they are. To bring this message to life, they created a talking "magic mirror" and have been successfully convincing women everywhere that they are, indeed, Enough! For more information, visit www.themrs.com. The Mrs. "You Told Me" song is available on iTunes; video is available on The Mrs. YouTube Channel. Stay connected with The Mrs. after the contest is over by following them on Facebook and Twitter.
Disclosures: NO PURCHASE NECESSARY. Open to legal residents of the 50 United States and D.C., age 21 or older. Odds of winning depend on number of entries received. Sweepstakes ends at 11:59 p.m. ET on May 10th, 2015. This blog is not accepting entries; you must go to http://themrs.com/youtoldme/ to enter this contest. For full official rules go to TheMrs.com. I have been compensated for sharing this giveaway with you.