The Venture Bros: The Complete Series on Digital & DVD June 20th
This post may contain affiliate links or I may have received the product free in exchange for my honest review. See full disclosure for more information.
When Trouble Erupts, Whom Are You Going To Call? Anyone But The Venture Bros.!
The Venture Bros.: The Complete Series, All 82 Episodes From The Epic Series Will Be Available To Purchase Digitally and on DVD June 20, 2023
For the first time ever, all episodes from Adult Swim's award-winning original adult animated series are brought together in one set with The Venture Bros.: The Complete Series. Get ready to experience thrilling action-packed adventure along with acute family disfunction and binge all 82 episodes from the seven season run along with all the previously released special features. The Venture Bros.: The Complete Series will be available to purchase Digitally and on DVD from Warner Bros. Discovery Home Entertainment on June 20, 2023.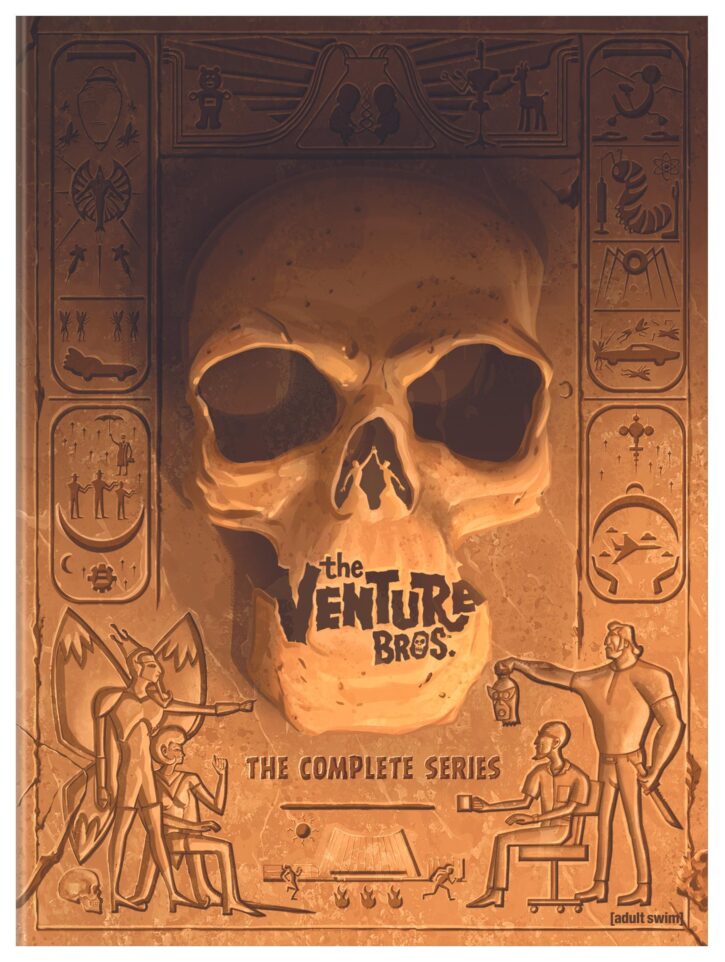 The series features the voice talents of James Urbaniak as Dr. Thaddeus "Rusty" Venture, Christopher McCulloch as Hank, Michael Sinterniklaas as Dean Venture, Patrick Warburton as Brock Samson, and Paul Boocock as Dr. Venture's deceased father, Dr. Jonas. The series was created by Chris McCulloch and Doc Hammer for Adult Swim's late night programming block. The Venture Bros. originally premiered on August 7, 2004, and ran for 7 seasons winning numerous awards including Best Animated TV Series Award at Cineme 2003, the Chicago International Animated Film Festival.
SYNOPSIS:
For the first time in the history of the world, every single episode of The Venture Bros. ever created! Stuffed full of your favorite evil nemeses, and larger-than-life heroes, plus a few smaller-than-life ones. It's never not a great time to watch your favorite episode from any season, followed by any other episode from any other season. From "Dia de los Dangerous" to "The Saphrax Protocol" it's all in one place!
It's the Complete Series Venture Bros. Box Set, twenty years in the making. Including all the bonus materials that have been lovingly created over the years, and carefully curated for you now.