Three Great Gift Ideas for Your Wife for the 2017 Holidays
This post may contain affiliate links or I may have received the product free in exchange for my honest review. See full disclosure for more information.
Buying the perfect Christmas gift for your wife can often feel like one of the biggest challenges of the year, no matter how long you have been together! You want something that will surprise and delight her, and also show how much you care and appreciate her taste. If you have kids, it can also be good to buy something that will make a little bit of this Christmas just about her, if in the run up she has mostly been working hard to make it perfect for them!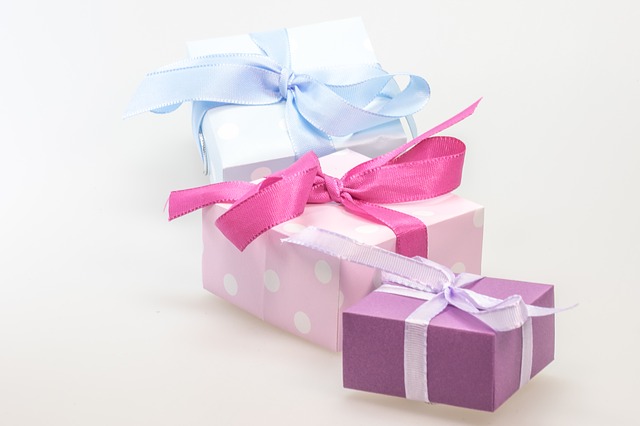 Here are three things to consider as themes or ideas to help you find a gift she will truly love:
An Eternity Ring
When you are married, the engagement ring and wedding ring may make it feel like you've got all of the ring buying out of the way for life! However, an eternity ring to complete the set can be a romantic and delightful gift once you have been married for a little while. Most women love opening small boxes from jewelers on Christmas morning, knowing there will be something beautiful inside, and a thoughtful ring that matches her engagement and wedding rings just adds to the joy! Check out ascotdiamonds.com for some beautiful ideas for the perfect eternity ring to present your wife with on Christmas Day 2017!
A New Phone
There used to be a saying that you should never buy a woman anything with an electrical cord. Times have changed of course, and now just like everyone else, women tend to love their modern tech that allows them to keep in touch, stay organized, take great pictures and browse the web. If your wife's phone is looking a little jaded, she might be making do with it rather than upgrading to the latest model, so why not surprise her with the new iPhone 7, or one of the latest Android phones like the cool Samsung Galaxy S7 Edge? If her phone is fine, a related gift that she may love would be a new tablet. Whether she has an old one or has never had a tablet before, these can be incredibly useful and can also be used to keep the kids occupied with games when she wants some peace and quiet!
Something for That Hobby She Has Always Wanted to Try
Most people have something they've always wanted to learn to do – whether it is learning to play the guitar, learning to make their own clothes, or learning a sport. If you pay close attention or try and get it out of her, you may already know or be able to find out something your wife would love to be able to do if she had had the opportunity. You could then buy her that musical instrument or sewing machine, or buy her a course to learn scuba diving, flamenco dancing or Japanese cooking – whatever it is you know she would love to have the chance to take up! Of course, you'll also need to offer to look after the kids while she does it – that is part of the gift!
These are three great ideas to give your wife the best Christmas gift possible this holiday season!