Three Tips for Planning an Enjoyable Family Fishing Vacation
This post may contain affiliate links or I may have received the product free in exchange for my honest review. See full disclosure for more information.
If you are in the process of planning a fishing vacation, then of course you will want to have the best experience possible. With busy school and work schedules throughout the year, chances are that your fishing vacation is going to be one of the few times where the whole family is able to able to get together to have fun and unwind. If you're wondering what you can do to ensure that everything runs smoothly to result in an enjoyable and memorable experience for the whole family, then here are some top tips to keep in mind whilst planning your trip.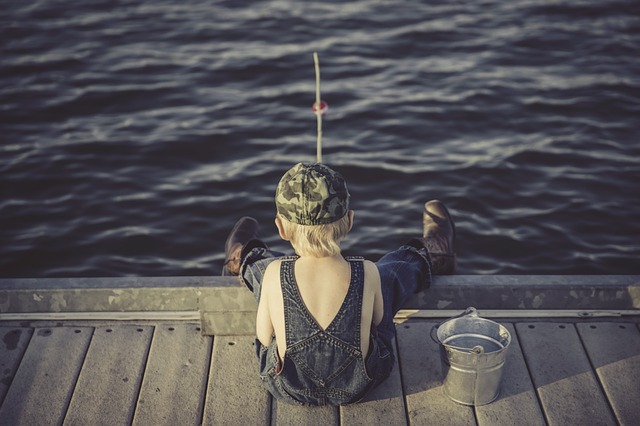 Tip #1. Research:
It's impossible to plan a family fishing trip without first doing some research! Advanced research means that you'll be aware of where the best places to go are, the best time of year to travel, and which hotels or fishing lodges to stay at. If you're looking for an Alaska Fishing Lodge, then why not take a look at The Cedar's Lodge, which offers a great place to stay for any avid fisherman, whether you are an expert or total beginner. To determine the best destination options, there are various methods that you could use such as asking experienced and knowledgeable anglers for their recommendations, along with using online reviews to help narrow down your choices.
Tip #2. Consider Nature:
Although it's impossible to predict or control Mother Nature, it's a good idea to take some preventative measures to ensure that bad weather or other natural conditions don't ruin your trip. For example, you might want to think about purchasing insurance for your trip that will cover unpredictable things such as cancelled flights, or lost fishing gear. If you have a scheduled fishing trip or two over the duration of your trip, then it's a good idea to plan to arrive with plenty of time to spare as you never know when schedules for flights or transfers can be changed at the last minute.
Tip #3. Get the Right Gear:
Unless you're traveling to a destination where fishing gear and tackle is provided for you or will be available to rent, then it's important to make sure that you have all the right kit ready for your vacation. To do this, it's a good idea to think about the type of fishing tackle that you are used to using, and your own personal level of experience with it. Bear in mind that different fishing destinations will require specific types of tackle and gear, so it's a good idea to get in touch beforehand and determine what you'll need to bring along. It's also advisable to take any changing weather conditions into consideration; for example, if you are traveling to a destination that's prone to rain or varying weather then you'll want to bring along extra gear such as a rain coat or rubber boots.
Did you find these tips useful? We'd love to hear how your fishing trip went – come back and tell us all about it in the comments!