Thrive Through Labor & Delivery, Postpartum Healing and Recovery
This post may contain affiliate links or I may have received the product free in exchange for my honest review. See full disclosure for more information.
Do you know a mom who is expecting? Let me tell you about an exciting gift idea that is perfect for her to have ready for when the big delivery day comes, a labor and delivery essentials kit from Healing Mama Co.
Medically backed, systematically organized, ready-to-go Mom Labor and Delivery Kit, the Essential Labor and Postpartum Bag, is designed to aid, support, and care for those expecting with all the essential products and tools to thrive through labor & delivery, postpartum healing & recovery. Both expecting moms and experienced moms will appreciate all of the necessities and essentials in one convenient weekender bag… easy to have on hand for the big day!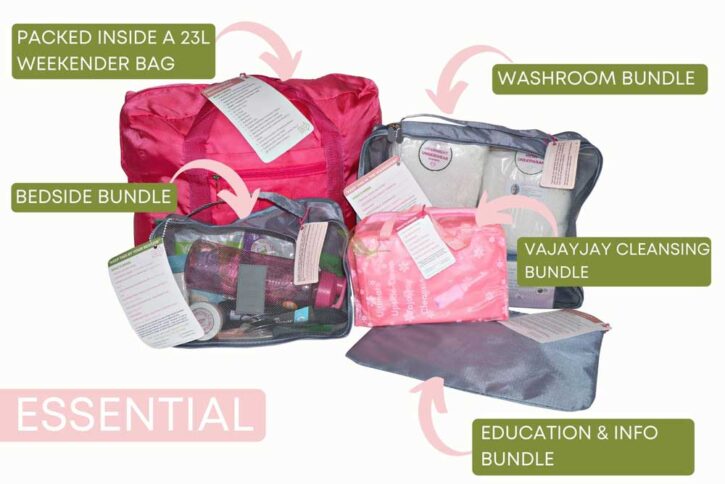 About Healing Mama Co.
Child birth and postpartum is a scary time for new mamas. When most people think about having a baby, they think about the joyous feeling they will feel when they get to hold their baby for the first time. But, many don't think about what happens to mama's body during this time.

Rhowena Patel was like any other mother-to-be and didn't think about her body, only the little person she was making. Her friend gifted her a Mom Must Have Bag that contained many things she would need to get through the birth and the aftermath. Patel then turned this idea into a wonderful business.
Essential Labor and Postpartum Bag
The Essential Labor and Postpartum Bag is filled with 30 items that new mamas unanimously agree are all exactly what's needed! The Healing Mama Co. team have systematically organized and arranged the products into travel packing cubes and pouches with simple to navigate instructions, with tips and hacks for the best ways to use each item and ways to boost your healing by combining which items together, without compromising your unique body's recovery needs.⁠
The three bundles included in the Essential Labor and Postpartum Bag are the Washroom Bundle, Bedside Bundle and Vajayjay Cleansing Bundle.

Washroom Bundle
Washroom Bundle includes a packing cube, info cards and tips, 5 pairs of hospital grade mesh underwear, 10 organic maternity pads by Natracare, 5 hospital grade disposable underpads, and 5 pair of disposable overnight underwear.
Bedside Bundle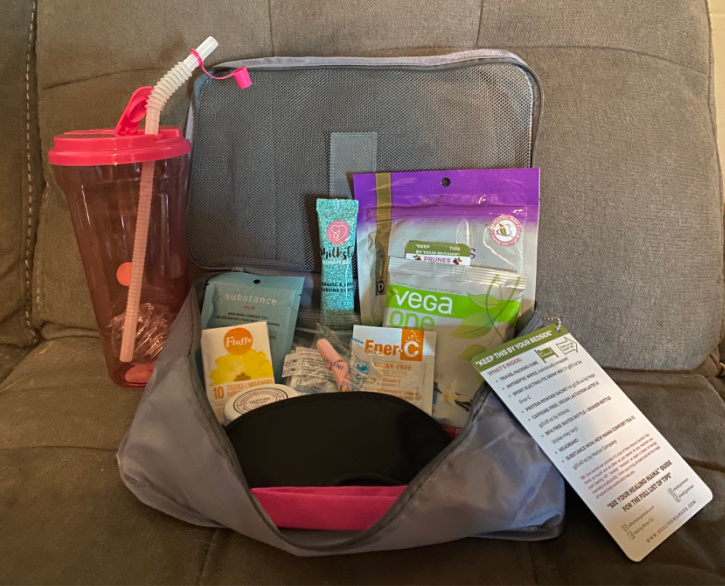 The Bedside Bundle includes a packing cube, info cards and tips, Arnica Montana30CH, 80 Pellets by Boiron – post birth muscle and pain relief, caffeine free vegan lactation latte sachet by Milksta, New Mama Comfort Tea by Matter Company, Sport Electrolyte Drink mix powder by Ever-C, BPA free water bottle with shaker ball, individually wrapped antiseptic wipes, protein powder sachet by Vega, virgin coconut oil, bag of prunes, wide headband, sleep mask, soft tissues and ear plugs.
Vajayjay Cleansing Bundle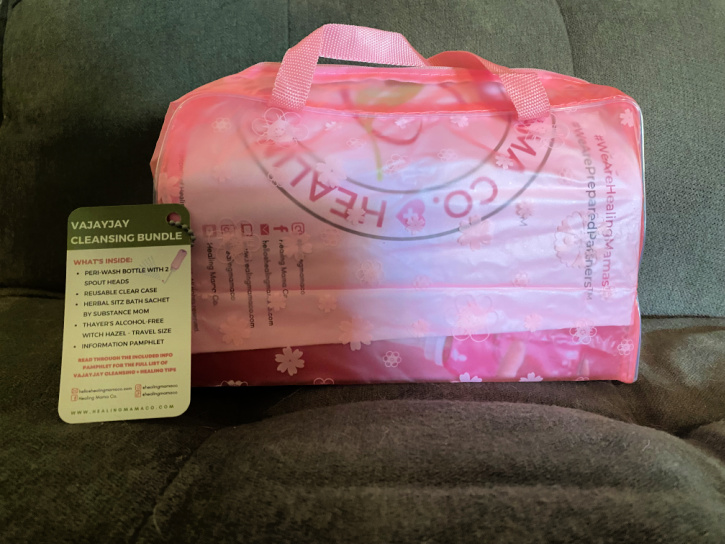 The Vajayjay Cleansing Bundle includes a reusable toiletry bag, alcohol free witch hazel travel size by Thayer's, information pamphlet filled with tips and product details, New Mama Herbal Sitz Bath by Matter Company, and upside down Vajayjay Cleansing Bottle with 2 spout heads.
$5 from each Essential Labor + Postpartum System goes towards the Healing Mama™ Giving Program.
This is a wonderful way to get new moms reading for their journey into motherhood. You can find this bundle and other amazing products from Healing Mama Co online.
Connect socially with Healing Mama Co