Tips that will Help you to Improve your Company's Recycling Efforts
This post may contain affiliate links or I may have received the product free in exchange for my honest review. See full disclosure for more information.
If you don't feel your company is doing as well as it could in terms of recycling then you are not alone. So many businesses want to do their bit to try and improve how much waste they create. That being said, knowing where to start can be difficult, especially if you have just started to expand. If you want to find out more, then all you have to do is take a look below.
Conduct a Waste Audit
It doesn't matter how big or how small your company is, because you have to conduct a waste audit. This is the first step you need to take to establish where improvements can be made, while also helping you to understand common products that are often wrongfully disposed of. Waste audits are also ideal if you want to find out which areas of your business you are doing well in, so you can highlight the solutions that are working for you right now, as well as the ones that aren't.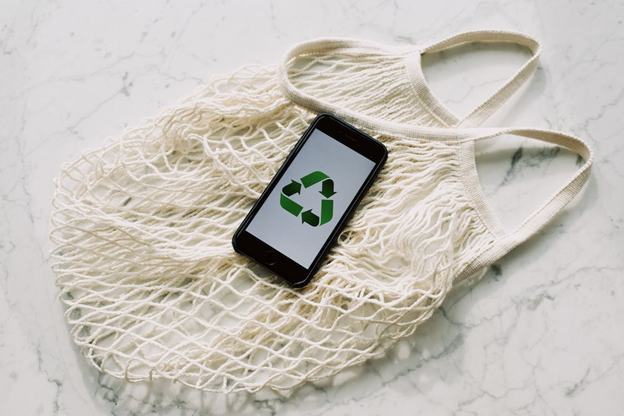 Source: Pexels (CC0 License)
Recycling Areas
Establish a recycling area for your team so that different streams of waste can be split into different bins. People can then use them as they see fit. This is not always the case if the bins are split across the business because if you have a general waste bin that is closer then staff will probably use this rather than venturing over to the recycling bin which is halfway across the canteen. If you can keep this in mind then you will be able to make life easier for your staff, which is major, to say the least.
Decontaminate
One of the biggest issues with recycling is food waste. This contaminates recycling and it can lead to it being classed as general waste which is much more expensive to recycle. The worst thing about food waste is that it will undo a lot of the hard work your employees have put in to recycle as well. If you want to help your team here then one thing you need to do is make sure that you separate food waste. The best way for you to do this would be for you to ensure that you have a food waste container that is separate from any general waste, as this will help you to stay on top of things.
Reduce
Encouraging staff to try and reduce the amount of waste that they create is always a good thing to do. Limit printing so you can stop paper from being wasted and also invest in a bean-to-cup machine. The best thing about this is that it will stop you from using as many plastic pods. Instant sachets are also bad for the environment so make sure that you take things like this into account if you have staff that are driven by caffeine.
Segregate
One theme that often revolves around recycling would be waste segregation. You need to do what you can to keep food out of the recycling bins but you also need to keep recycling out of general waste. If you have team members who are always putting the wrong things in the wrong containers then this will increase the cost of recycling, so avoid this by segregating the bins and by making it as clear as possible where things should be going.
Elect a Team
It is always a good idea for you to have a team who can work by your side to recycle waste. If you do not have a solid recycling team working with you then you may find it harder to keep your staff on track. Recycling teams can help you to take the waste out when it gets full and they can also give clarification to employees in regards to what can be recycled and what can't. On top of this, they can also help to give insight into any new processes you could adopt.
Invest
It is also a good idea for you to invest in new processes, so you can make sure that you are always on the ball when it comes to new tech. If you do a lot of 3D printing then it is wise to look into ReDeTec as you can reuse a lot of your old plastic that way. Of course, the solutions that you invest in will ultimately come down to your business and the goals that you have, but if you are willing to put in the work, then this will work wonders for you going forward.