Tips to prevent frozen pipes in colder temperatures
This post may contain affiliate links or I may have received the product free in exchange for my honest review. See full disclosure for more information.
Do you live in an area that has colder temps and you worry about frozen pipes?  How about the aftermath that could become messy and expensive when those pipes thaw?  Here are a few tips you can utilize to help reduce the likeliness of your pipes freezing in below-freezing temperatures: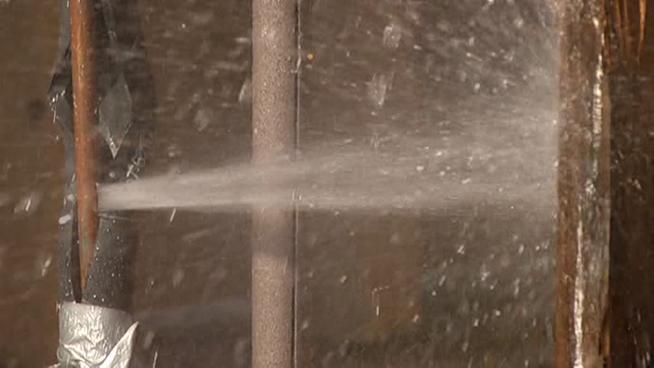 Close all foundation vents & crawlspace doors to prevent cold wind from entering this area
If you have one, leave the crawlspace light on. This will add heat to the crawlspace
If you have a sink against an outside wall, open the cabinet doors below the sink.  This will allow your home's heating system to warm the pipes. This would include your kitchen and bathrooms.
For extra assurance, allow the hot water side of the sink faucet in the room furthest away from your water heater, to drip
Turn off the water supply to all outside faucets & unscrew hoses from the spigot(s)
While there is no real guarantee that your pipes won't freeze and later rupture, these tips can help reduce the likeliness of this from happening.
If freezing does occur, immediately turn off your home's main water supply line valve.  This will help prevent water damage after the pipes thaw.  Call your local plumber to help unfreeze the pipes and reduce your chances of rupture upon thawing.