Travel and Earn: How To Do It
This post may contain affiliate links or I may have received the product free in exchange for my honest review. See full disclosure for more information.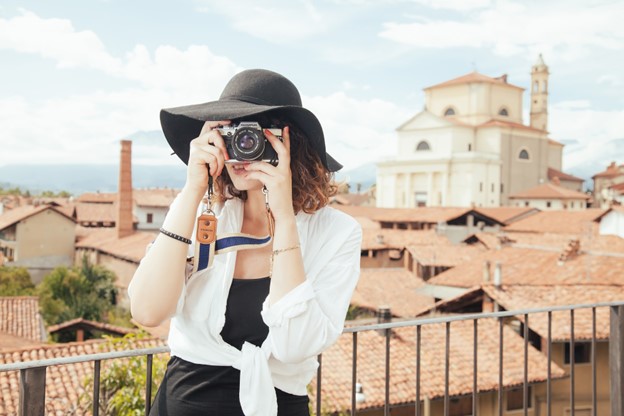 Pixabay
Travel is a great way to broaden your horizons. It helps you to experience new places, people, and cultures. There are many places all over the world that are steeped in magical history and it can feel like the travel bug is too hard to resist.
However, for many people, paying to travel is the only setback. So, what if you could work and travel at the same time? Working remotely has become a popular choice among this generation. Take a look at your options.
English Tutor
English is a global language and being able to speak it can greatly increase your chances of gaining employment. This is why many parents want their children to learn English as part of their education. If you are fluent in English and have a good understanding of the language, you could work as an English tutor abroad.
You don't always need qualifications for this role. There are many instances where schools and parents just want someone who can have a conversation in English to perfect the child's speaking skills.
Travel Nurse
If you have experience in nursing or any other medical field, there are plenty of opportunities as you travel. Most countries face shortages of nurses and doctors from time to time and require people to fill the gaps. An experienced travel nurse will be valuable in any country you're traveling to.
You can guarantee you'll find work wherever you go but you may want to secure a job before you set off on your travels just for your own peace of mind.
Customer Service
Customer service has a wide range of options for those who are traveling. You may want to take up an online role that allows you to have freedom and flexibility with your working hours. It could mean you're exploring the area in the morning and working in the afternoon.
Many large companies require customer service agents that are available for online chat queries and more. You may also have to answer phone calls and emails.
Bar/Restaurant Work
There are usually bars and restaurants looking for waiters and servers, especially during busy tourist times. If you head to a location that is well known and popular, you're likely to find somewhere that needs help almost immediately. You'll need to check what type of Visa you'll need to work temporarily in the country you're traveling to.
It's also worth securing a job before you get there instead of hoping on chance. Although these kinds of jobs are often easy to find, it's important to do your homework.
Tour Guide
As mentioned above, the English language is valuable. If you're passionate about the history in the area you're visiting, you may make a great tour guide. Taking visitors to local attractions and giving them valuable information is the ideal way to make money while experiencing everything the area has to offer.
Get in touch with local tour operators before traveling to find out if they're looking for guides.
If you've found this article helpful, take a look at the others.