Venice on Vine ~~ Amazing food with an amazing history and tale
This post may contain affiliate links or I may have received the product free in exchange for my honest review. See full disclosure for more information.
Earlier this week I had the opportunity to have an exclusive look and taste of a restaurant local to me here in Cincinnati, OH.  Venice on Vine is a locally owned establishment owned by a nonprofit organization, Power Inspires Progress.

Their mission is simple but truly powerful.  They provide paid training and support to adults with employment barriers.  They tech basic education, life skills, worth ethic & personal responsibility.  Trainees gain the knowledge and experience needed to become successful in the workplace environment.  Their target employees include those who have encountered obstacles in life.  From inner-city living, to a troubled past, Power Inspires Progress teaches these individuals and connects them with potential future employers.  The time frame for development and training is about 1 year.
Venice on Vine offers delectable dishes and amazing services with both a dine-in restaurant and catering menu.

A typical employee starts working at Venice on Vine in their kitchen as a dishwasher, and works their way up through training into the busser, server, cashier and chef. They learn a wide array of skills from learning to read and follow a recipe to preparing a full-line catering menu for parties.  This gives them the ability to learn reading, math, customer service, accountability, responsibility and communication.  With a 22-hour work week, individuals work with community volunteers to develop computer skills, prepare and maintain a resume, interviewing and bettering their education.  They leave the fellowship with a digital resume preparing them for life in the workforce.
I had an exclusive taste of some of their dishes available on their catering menu: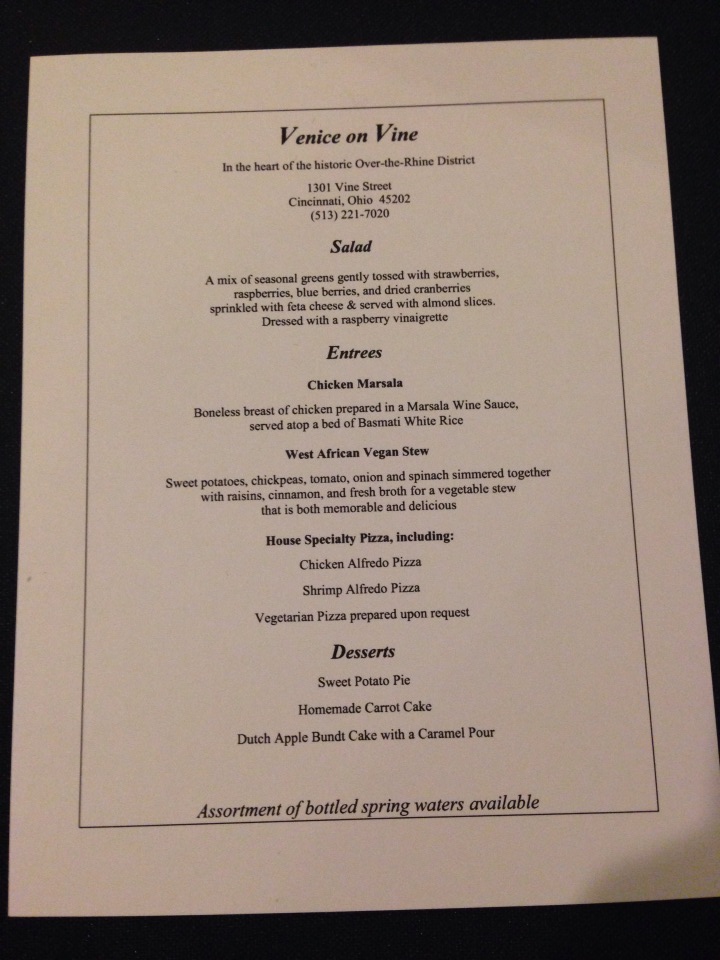 I sample a little bit of everything, including the Shrimp & Chicken Alfredo Pizzas, Chicken Marsala w/ Rice, Salad, West African Vegan Stew (my favorite) & yummy desserts including Apple Crumb Cake with Caramel sauce & homemade Carrot Cake (also my favorite).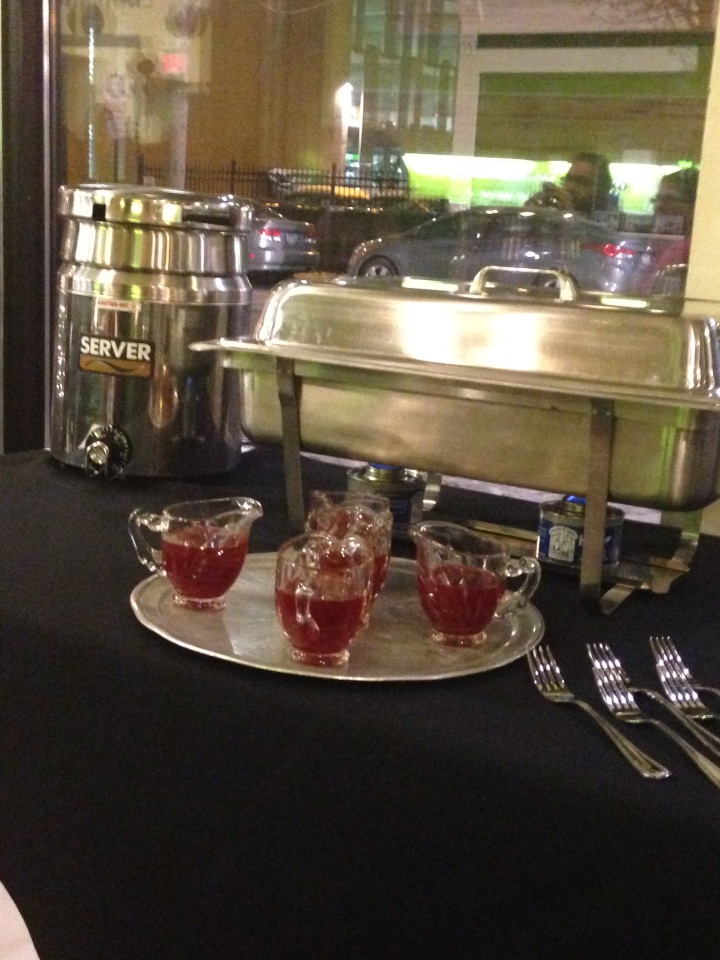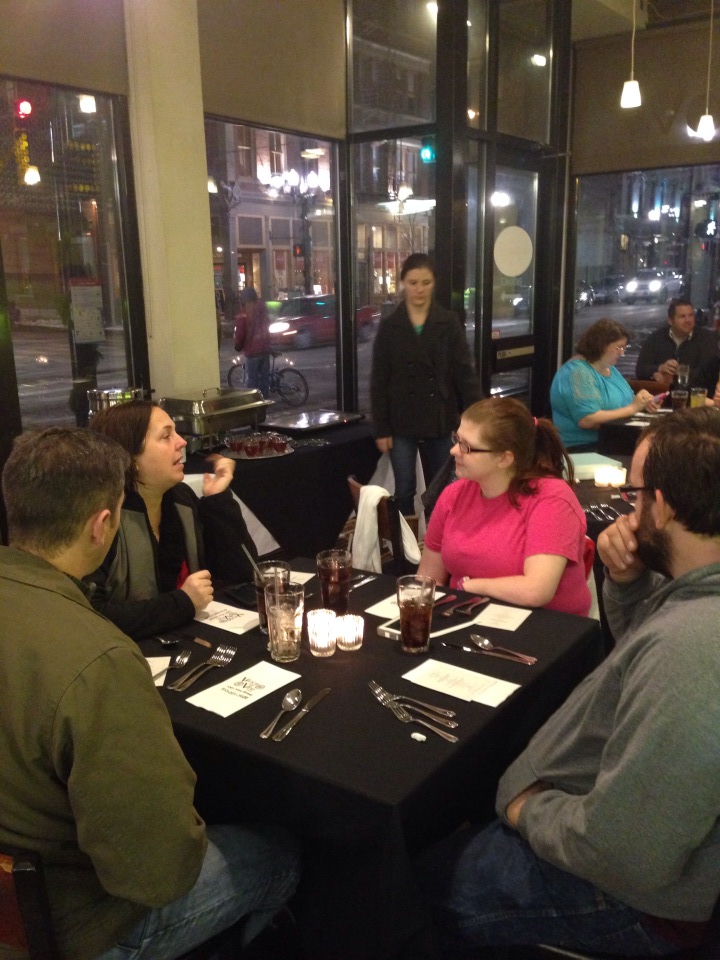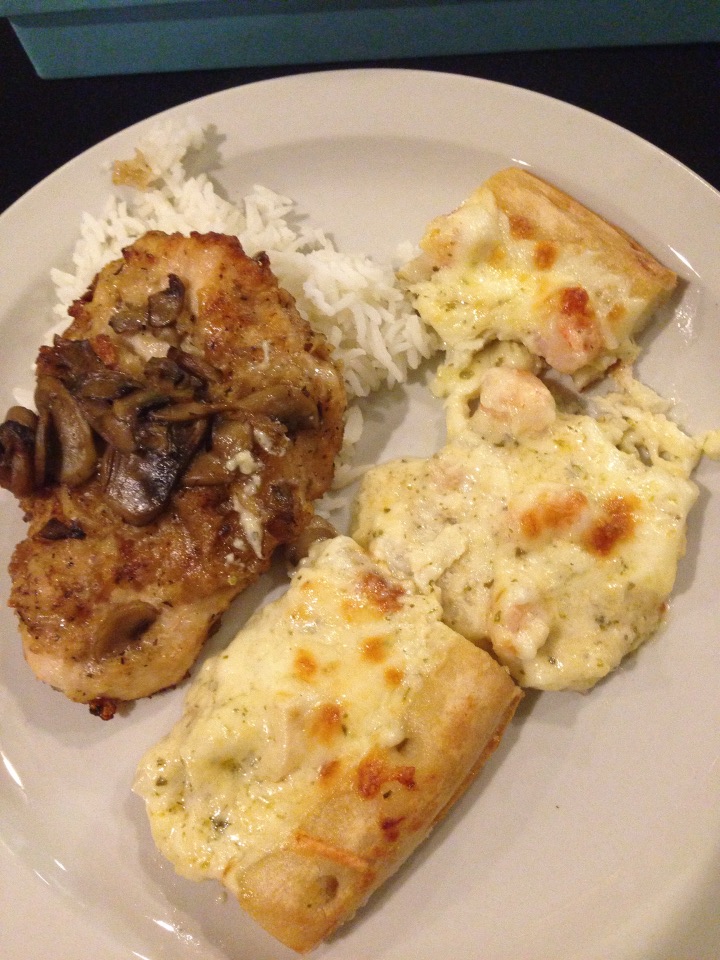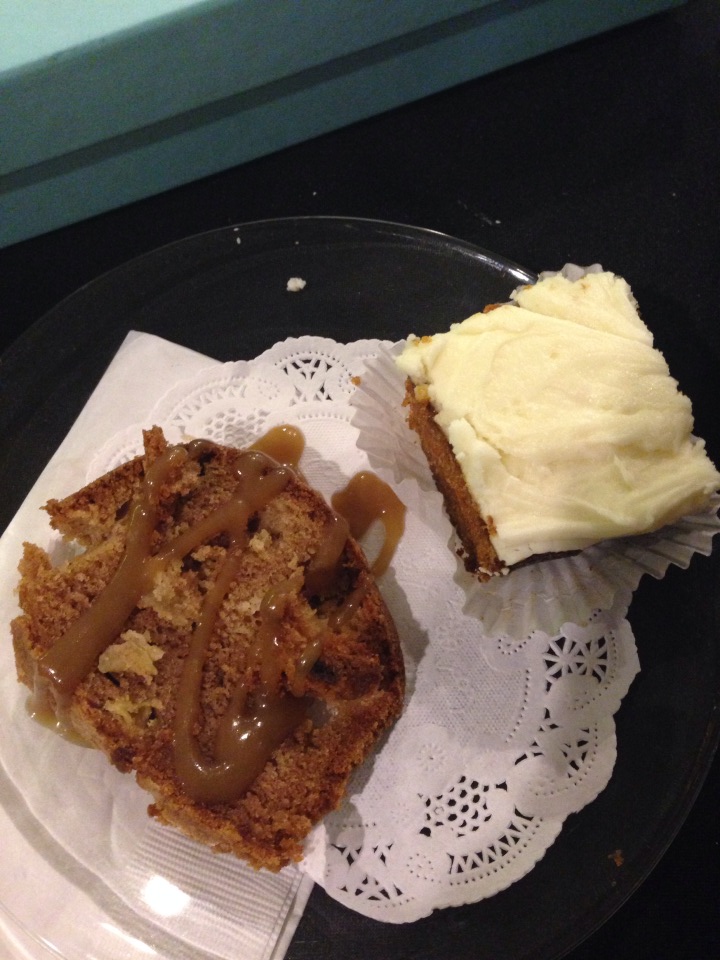 Another unique feature about the Venice on Vine dine-in restaurant is all the wall and floor decor is made from recycled material.  The flooring is made from old steel beams from demolished buildings, the wood panel on the wall if from old crates and the sign is made of cans and bottles.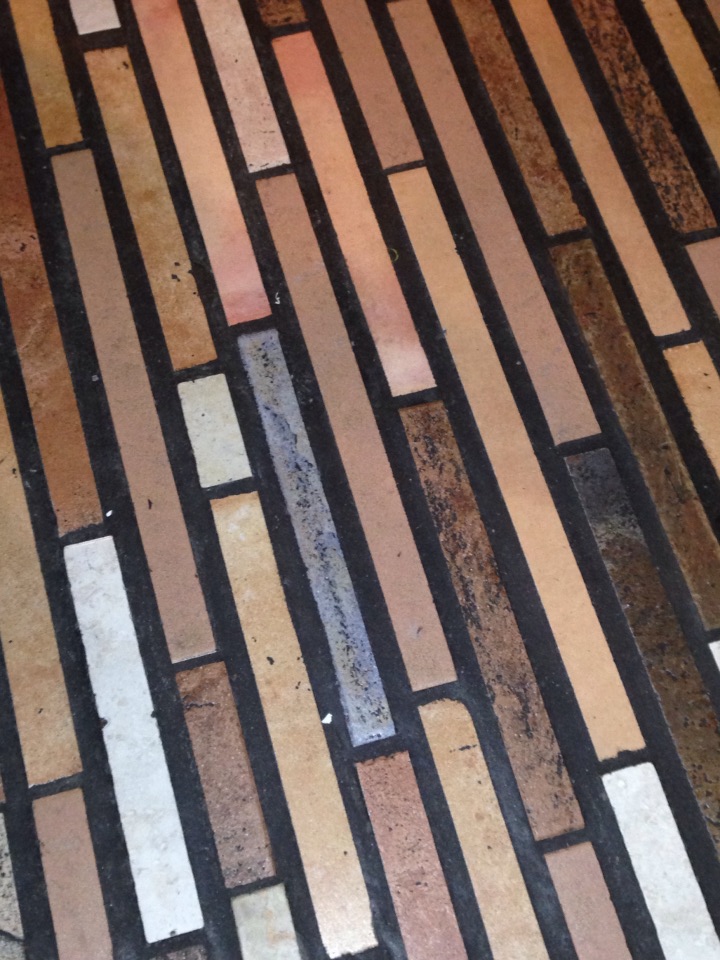 Most of their items are obtain from the fresh market at Findlay Market and prepared fresh daily.  This is also an amazing aspect of keeping local, small business thriving in a large economy.
I was so amazed that I took home a Chicken Alfredo Pizza to share with my family.  I also gave the menu to a few people at work to consider their catering services, as I fully support their cause and mission.
Be sure to check out Venice on Vine for yourself and you will know exactly what I am talking about.  Stay connected with them via Facebook & Twitter to stay current on all of their latest news.
Thanks to Venice on Vine & my dear friend The Food Hussy for this amazing opportunity.