Verizon & LG Go Purple for Domestic Violence Awareness Giveaway
This post may contain affiliate links or I may have received the product free in exchange for my honest review. See full disclosure for more information.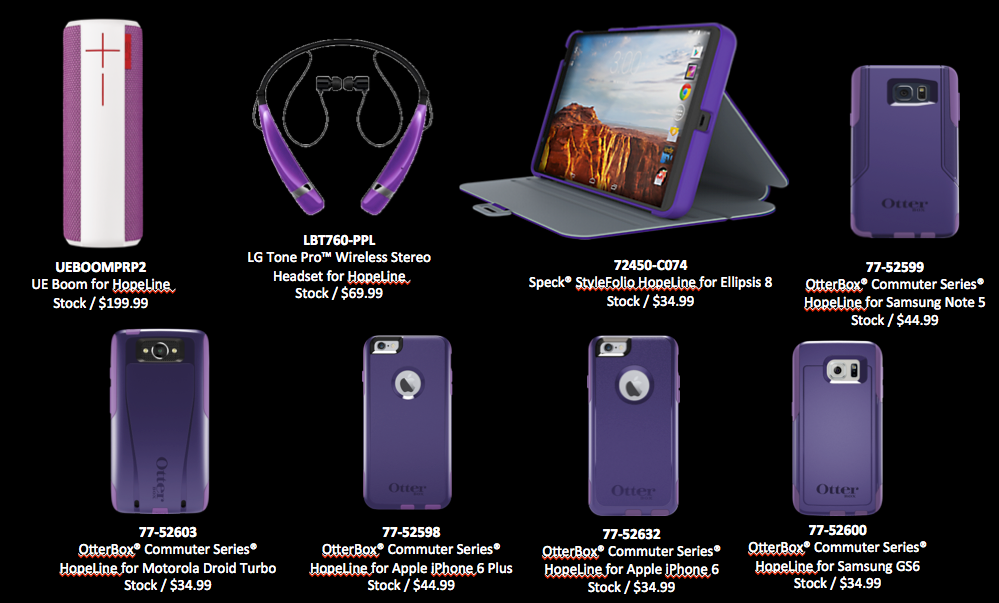 HopeLine
Domestic violence is a national problem that impacts our communities, neighbors, coworkers, friends and family members. It happens to all walks of life and doesn't just affect certain races, genders or economic levels. It happens to men and women, to rich and poor.
HopeLine provides financial support to non-profit domestic violence organizations and agencies that are committed to connecting victims and survivors to vital resources. Verizon has a longstanding commitment to domestic violence awareness and prevention, which has been a philanthropic focus since 2001 through the HopeLine program.
Have you ever noticed talked to your Verizon rep while purchasing your new phone? I know my store even has a drop box just in case I didn't get a chance to talk to them.Verizon's HopeLine program collects used wireless phones, chargers and accessories, and turns them into support for domestic violence awareness and prevention organizations.
Verizon also donates wireless phones through the HopeLine program, complete with minutes and text messaging, to domestic violence shelters and non-profit organizations for use by victims and survivors.Verizon's HopeLine phones serve as a vital link for survivors and help keep a private line of communication to family, friends and employers. I can't tell you how important this is as many victims of domestic violence are cut off by their abuser from their friends and family. Even a phone call from an employer can be the one phone call that could save a life.
Through the HopeLine program, Verizon has donated millions of dollars, thousands of phones and numerous resources to the domestic violence prevention and awareness movement. For more information, visit verizon.com/about/hopeline.
To date, the HopeLine program has collected more than 11.4 million phones and donated more than 190,000 phones.
Go Purple, the color of Domestic Violence Awareness, by visiting any Verizon store or go online to purchase exclusive purple accessories, like a headset, phone or tablet case, and HopeLine® from Verizon will donate $1, up to $100,000, to the National Domestic Violence Hotline.
Take action against domestic violence by helping HopeLine reach its goal of 1 million phone donations by the end of 2015. Simply drop off your wireless phones, chargers and accessories, from any carrier, at a Verizon store and help support victims and survivors of domestic violence.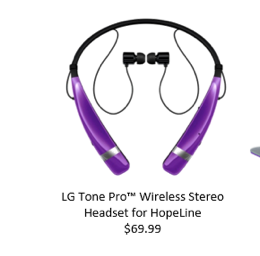 Go Purple for Domestic Violence Awareness Giveaway
Thanks to our sponsors you can Go Purple and start the conversation with the LG Tone Pro™ Wireless Stereo Headset, valued at $69.99. One randomly selected winner will be chosen to receive this amazing headset. You must be 18+, U.S. Address only and all other Terms and Conditions as stated in the Rafflecopter.
Disclosure: This is a sponsored post and giveaway for SheSpeaks/HopeLine from Verizon. All opinions expressed are my own. Would you like MoneySavingParent to help you with your next giveway, review or upcoming holiday feature? Contact us for more information.