Watch Out for Auto Warranty Scams
This post may contain affiliate links or I may have received the product free in exchange for my honest review. See full disclosure for more information.
If you own a vehicle and a phone, you may receive calls from scammers posing as representatives of a car dealer, manufacturer, or insurer telling you that your auto warranty or insurance is about to expire.
The call will include some sort of pitch for renewing your warranty or policy. These calls are becoming increasingly common, and it's important to be aware of the tactics scammers use to deceive unsuspecting vehicle owners.
Unlike online car title loans, these auto warranty calls are usually scams. In this article, we'll take a look at this phenomenon, discuss how scammers operate, and explain how you can protect yourself from falling victim to these fraudulent schemes.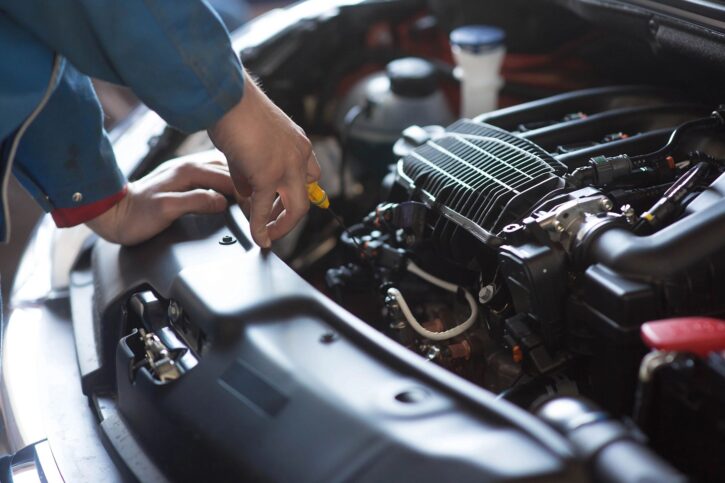 The Rise of Auto Warranty Scams
Auto warranty scams have seen a surge in recent years, targeting vehicle owners across the country. Scammers have become more sophisticated in their approaches, using various techniques to make their calls appear legitimate and convincing. One common tactic is to spoof caller IDs to mimic well-known car dealerships, manufacturers, or insurance providers. They may even have access to some of your personal information, making their calls seem more authentic.
The Pitch
When you receive a call from these scammers, they will often tell you that your auto warranty is about to expire or that your insurance policy is on the verge of lapsing. They may claim that this is your last chance to renew or extend your warranty or policy. The scammers will then try to pressure you into making an immediate payment or providing sensitive information, such as your credit card details or Social Security number.
Recognizing the Signs
To protect yourself from falling victim to auto warranty scams, it is crucial to be able to recognize the signs of a fraudulent call. Here are some red flags to watch out for:
High-pressure tactics: Scammers will often use high-pressure tactics to create a sense of urgency. They may insist that you act immediately or risk losing out on the opportunity to renew your warranty or policy.
Request for payment: Legitimate warranty or insurance providers will never ask for immediate payment over the phone. If the caller demands payment or asks for your credit card information, it is a clear indication of a scam.
Unsolicited calls: Be wary of calls you did not initiate or expect. Legitimate companies typically do not cold-call customers regarding warranty renewals.
Protecting Yourself
To protect yourself from auto warranty scams, here are some important steps you can take:
Verify the caller: If you receive a call regarding your auto warranty, insurance, or any financial matter, ask for the caller's name, company, and a call-back number. Take the time to independently verify the information before providing any personal or financial details.
Register your number: Add your phone number to the National Do Not Call Registry to reduce the number of unsolicited calls you receive. While scammers may still attempt to contact you, this can help reduce their frequency.
Be cautious with personal information: Never provide personal information, such as your Social Security number or credit card details, to unsolicited callers. Legitimate companies will not ask for this information over the phone.
Educate yourself: Stay informed about common scams and tactics used by fraudsters. By familiarizing yourself with the techniques they employ, you will be better equipped to recognize and avoid potential scams.
Conclusion
Auto warranty scams are a growing concern for vehicle owners. Scammers employ deceptive tactics, posing as representatives of car dealers, manufacturers, or insurers to convince unsuspecting individuals to renew their warranties or insurance policies. By being vigilant and aware of the red flags, you can protect yourself from falling victim to these fraudulent schemes. Remember to verify the caller's information, be cautious with personal information, and stay informed about the latest scams. Watch out for auto warranty scams and keep your hard-earned money safe!