Our pups are anxiously waiting for Santa just as much as the kids. They love waking up to a stocking full of treats and new toys. But, when it comes to treats, don't give your dog just any old treats this holiday season! Wellness® Natural Pet Food has festive, delicious holiday treats to help you celebrate the season with your favorite furry friends. And, WHIMZEES are the perfect dental chews your dog will love! Take a look at the Wellness Soft WellBites and WHIMZEES!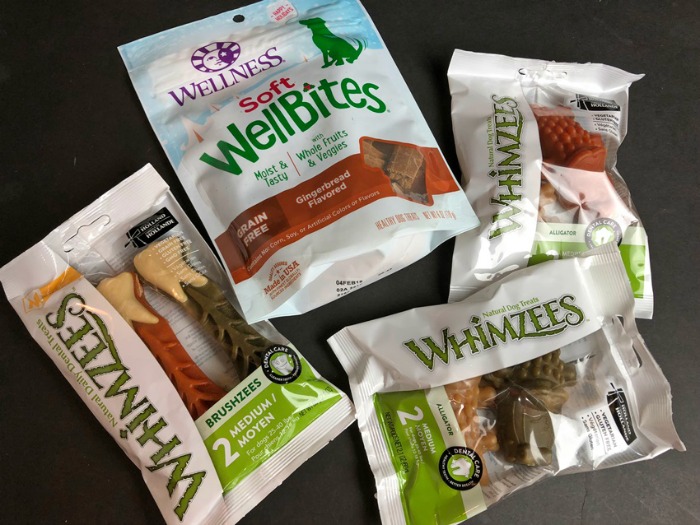 About Wellness
Wellness Natural Pet Food makes high-quality wet food, dry food, mixers toppers and treats for dogs and cats with a wide variety of grain-free options and recipes to accommodate all pet life-stages and nutrition requirements. Available at pet specialty stores and online.
About WHIMZEES
WHIMZEES™ Natural Daily Dental Treat is a natural-ingredient doggie dental chew from WellPet that's healthier, higher-quality and funnier than any chew your dog has ever tasted. It's made from limited vegetarian ingredients, and is produced sustainably in ways that are better for the planet. You can find their work in the smiles of dogs everywhere.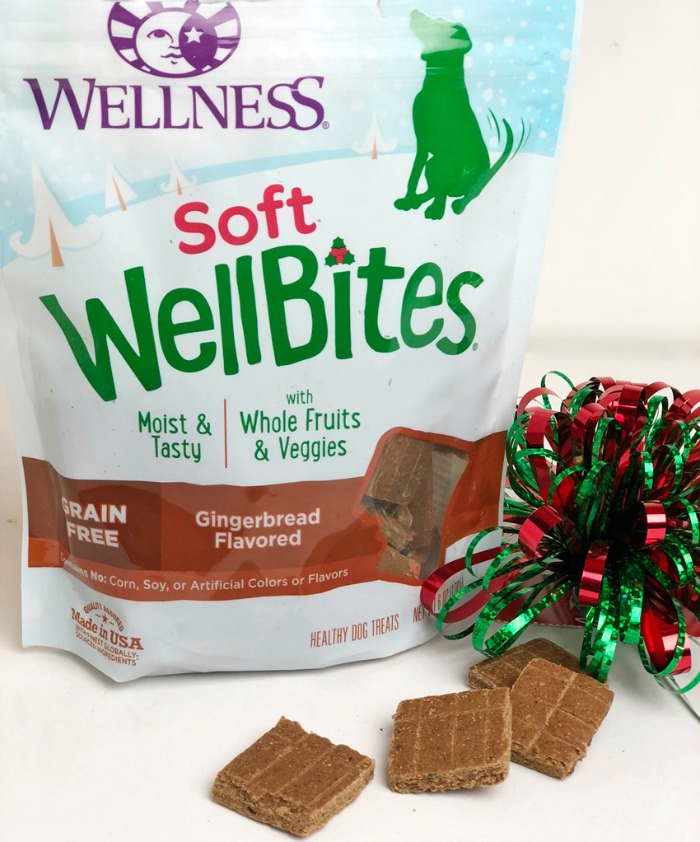 Dogs love the gingerbread flavored Wellness Soft WellBites for Christmas and pet parents love knowing they are grain-free. The NEW WellBites Grain-Free formulas for dogs are free of corn, soy and artificial color and flavor and come in convenient re-sealable packages.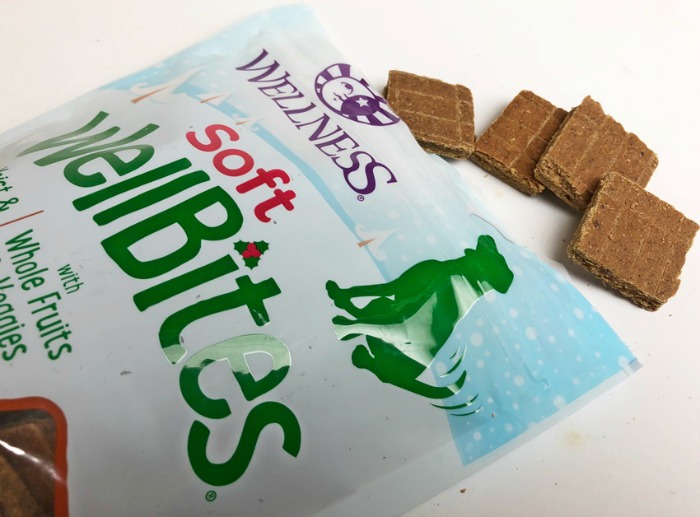 The Soft WellBites Flavors Include:
Gingerbread
Turkey & Duck
Lamb & Salmon
Chicken & Venison
Beef & Turkey
Chicken & Lamb
Rich in Omega fatty acids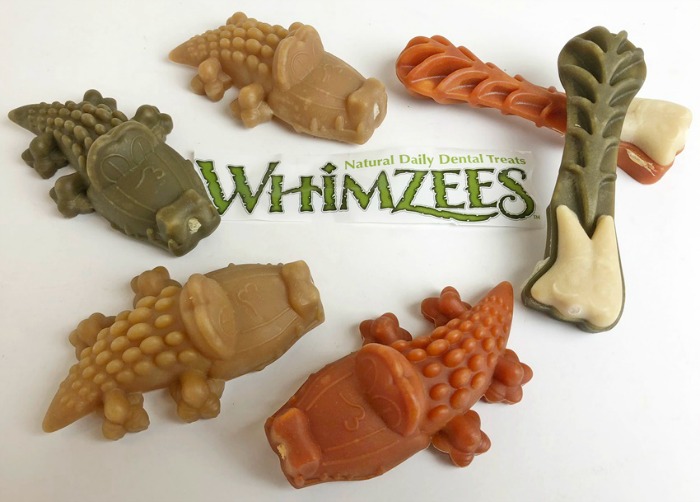 The super fun looking WHIMZEES Hedgehog is a favorite year round! The knobs and grooves will help remove plaque and tartar as they chew.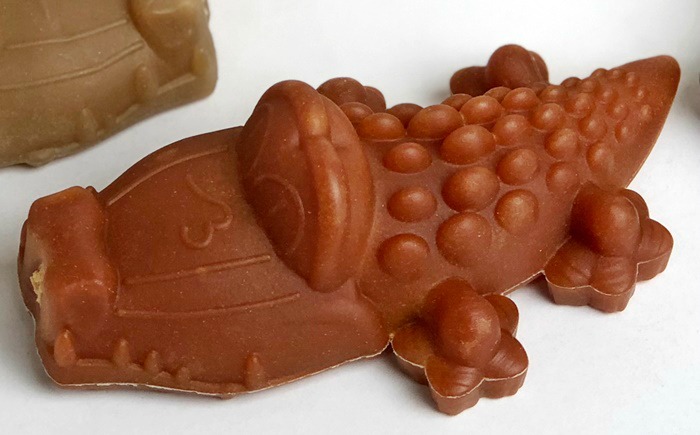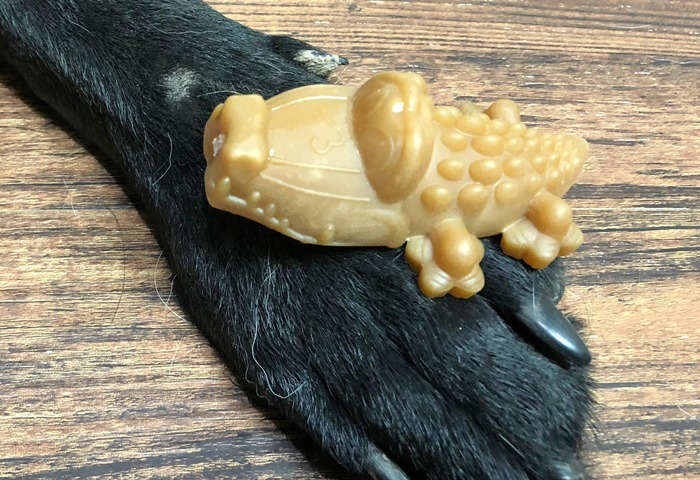 WHIMZEES Hedgehog features and benefits:
Grooves to help clean spaces between dogs' teeth
Loaded with fiber to help polish teeth
Helps prevent plaque, tartar and bad breath
Vegetarian, grain-free, and gluten-free
Available in Large and Extra Large
Color options: Green, Brown, Orange
Dogs also love the Brushzees! They have revolutionized the toothbrush with its newest shape – Brushzees!
Designed with tons of grooves and ridges to help remove plaque and tartar
Pawfect Paw Pad design helps paws grip more easily
Available in Extra Small, Small, Medium, Large, Extra Large
Color options: Green, Brown, Orange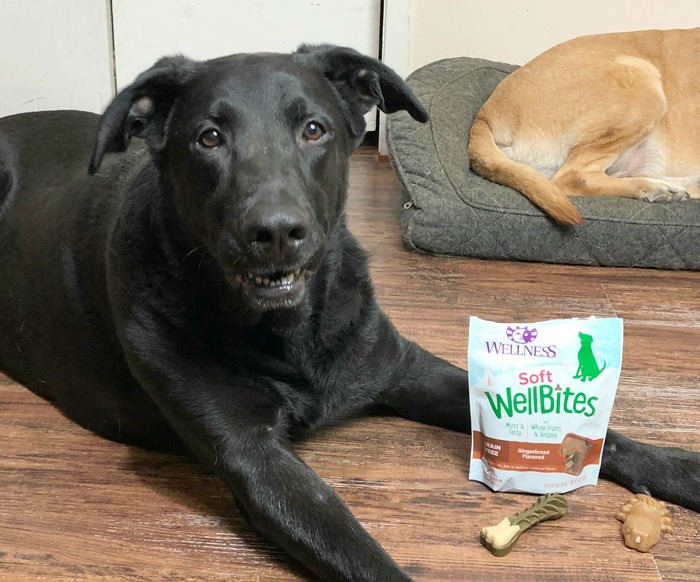 Has your pooch been naughty or nice this year? Silly question, right? They are always our angels and we want them to have a pawsome Christmas! Visit Wellness Pet Food and WHIMZEES for a large variety of treats and chews that will fill their stockings with the yumminess they love!
Connect socially with Wellness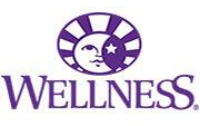 Connect socially with WHIMZEES
Wellness and WHIMZEES are now on our Mega Merry Christmas Gift Guide. You can view it HERE.