What are the best crypto wallets compatible with iOS ?
This post may contain affiliate links or I may have received the product free in exchange for my honest review. See full disclosure for more information.
In recent years, cryptocurrencies have taken the world by storm, and as a result, the demand for crypto wallets, i.e., hot wallets, has skyrocketed.
So in this article, we'll be looking at the best crypto wallets that are compatible with iOS devices. This is only a teaser, so for a deeper look make sure to check this article from Tezro: https://blog.tezro.com/best-ios-crypto-wallet/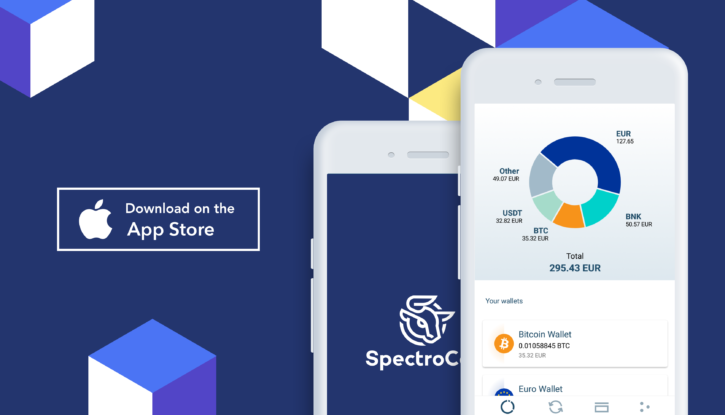 But let's begin, shall we?
Trust
Trust is one of the most versatile hot wallets on this list. Built on the Ethereum platform, Trust offers support for a large variety of coins and digital assets.
Yes – you read that right.
The Trust wallet can be used to store both cryptocurrencies and NFTs. It also supports the Web3 browser, allowing users to access decentralized applications (DApps).
And if you regularly transact in cryptos, you'll be happy to know that users can also buy and trade tokens on the platform with your credit card.
In terms of security, Trust comes with various features such as fingerprint scanning and pin codes – which is a nice touch.
Pros:
Supports thousands of coins and NFTs
Solid security features
User friendly
Free-to-use
Cons:
Only available on mobile devices
Withdrawing cash can be tricky
Coinbase
Coinbase wallet supports most mainstream cryptocurrencies such as Bitcoin, Bitcoin Cash, Litecoin, and Ethereum.
The wallet is backed by the reputable Coinbase crypto exchange, which makes it one of the safest options on the list here. Besides that, Coinbase's wallet features an intuitive design that is user-friendly and ideal for new users.
As an added plus, you can also perform transactions using fiat currencies like the US Dollar (USD), Canadian Dollar (CAD), and the Euro (EUR), amongst others.
Pros:
Backed by Coinbase
Easy-to-use design
Available as a free download
Excellent customer support
Cons:
Less suitable for business users
Coinomi Wallet
If you regularly perform transactions with a wide variety of cryptos, then Coinomi is definitely the wallet for you. As Coinomi supports more than 500 types of crypto tokens and is SegWit enabled, you'll be able to perform transactions quickly and easily.
The wallet offers private key storage for added security, which ensures that access to your coins is kept to your iOS device exclusively.
While there have been issues with Coinomi's security in the past, the wallet has remained safe so far.
Pros:
Supports a wide selection of crypto tokens (more than 500 coins available)
Plenty of features
Can set custom fees
SegWit enabled
Cons:
Possible security issues
Complicated to use
BRD
BRD is a stripped-down crypto wallet that offers basic services for users to store their cryptocurrencies. The wallet provides multi-currency support for primarily mainstream tokens – so don't expect much here.
However, this doesn't mean that BRD isn't a good wallet, far from it, actually. Its basic design and user-friendly interface make BRD an excellent choice for first-time users looking to get into crypto.
Besides that, it provides an additional layer of security as it allows users to create custom PINS to safeguard their holdings. And more advanced users will appreciate the fact that the wallet is open-source – meaning that its source code can be viewed by anyone.
Pros:
Supports fiat currency transactions
Users can purchase cryptos on BRD's wallet exchange
Open-source
Suitable for beginners
Cons:
Lacks more advanced features
Supports only mainstream crypto tokens
Disclaimer:
Do note that digital wallets aren't exactly the most secure method of storing cryptos. Hot wallets are susceptible to cyber-attacks and should not be used to store large quantities of cryptocurrencies.
So if you're looking for a more long-term storage solution, then you should instead consider investing in a hot wallet.
Closing Thoughts
Remember: investing in cryptocurrencies can be a risky affair even under the best of times. As a rule of thumb, you should always store the bulk of your cryptos in a secure cold wallet to protect yourself from hackers.
Hot wallets should only be used to store cryptos used in transactions.