What's Happening in Week 8 of #CampWarnerBros – Do the Urkel with the Release of Family Matters: Season 1
This post may contain affiliate links or I may have received the product free in exchange for my honest review. See full disclosure for more information.
We have had an AMAZING camp experience here at home with our friends and family at these past 8 weeks! Can you believe we are entering week 8 already? Time sure has flown.
Now it's time to strut your stuff with our first-ever Camp Warner Bros. Talent Show! Let's celebrate the last week of camp with all of our campers (and even our we Camp Directors) to stand out, feel great, and showcase your best dance moves in support of the Digital release of Family Matters: Season 1 from Warner Bros.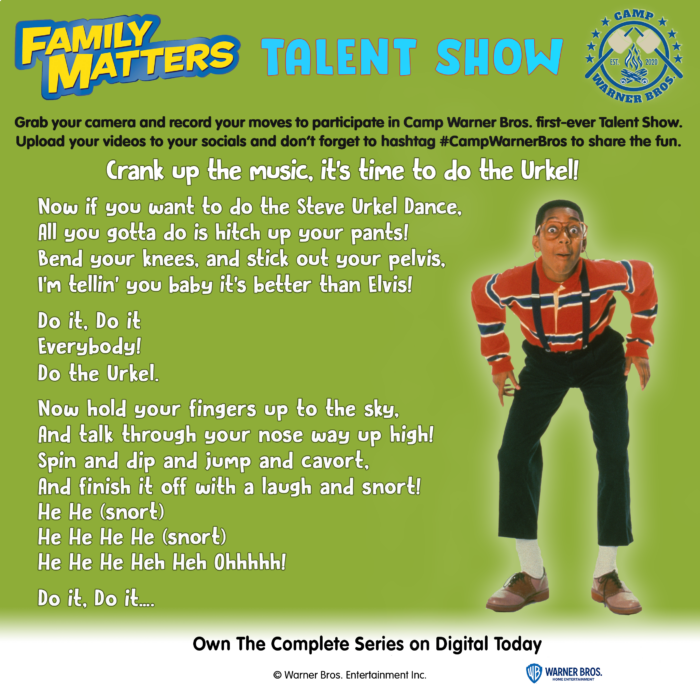 Home Entertainment. Family Matters was one of the great 90's sitcoms – a global phenomenon – where families gathered and laughed together around their televisions, every Friday night – exactly at 8 PM!
For nine seasons, the series lead character Steve Urkel was the neighbor that irked the Winslow's, but families worldwide adored him! For our last week of camp – we figured we would bring back America's favorite geek – and show how cool it can be – to always be yourself!
Moms & Dads: Grab your cameras to record your campers, and help us make this iconic dance video go viral! Now remember, practice makes perfect!
To enter the Talent Show, all you have to do it watch the video clip above from the series, copy Steve Urkel's epic dance moves, and upload your videos to your TikToks, Facebooks, Instagrams, and Twitters – and don't forget to hashtag #CampWarnerBros to share the fun!
Viral dances define moments in history, and leave them etched in our brains forever. Our goal is to get fans across the world to spontaneously break out their best Urkel moves – and we need you and your campers to start the trend!
About Family Matters: The Complete Series
What matters most? Family, of course! Over its nine hit seasons, Family Matters brings us a hilarious slice of middle-class Americana – along with one of TV's wackiest characters, nerdy genius Steve Urkel. The extended Winslow family redefines the word "togetherness" as their home splits at the seams with chaos, confusion and laughter.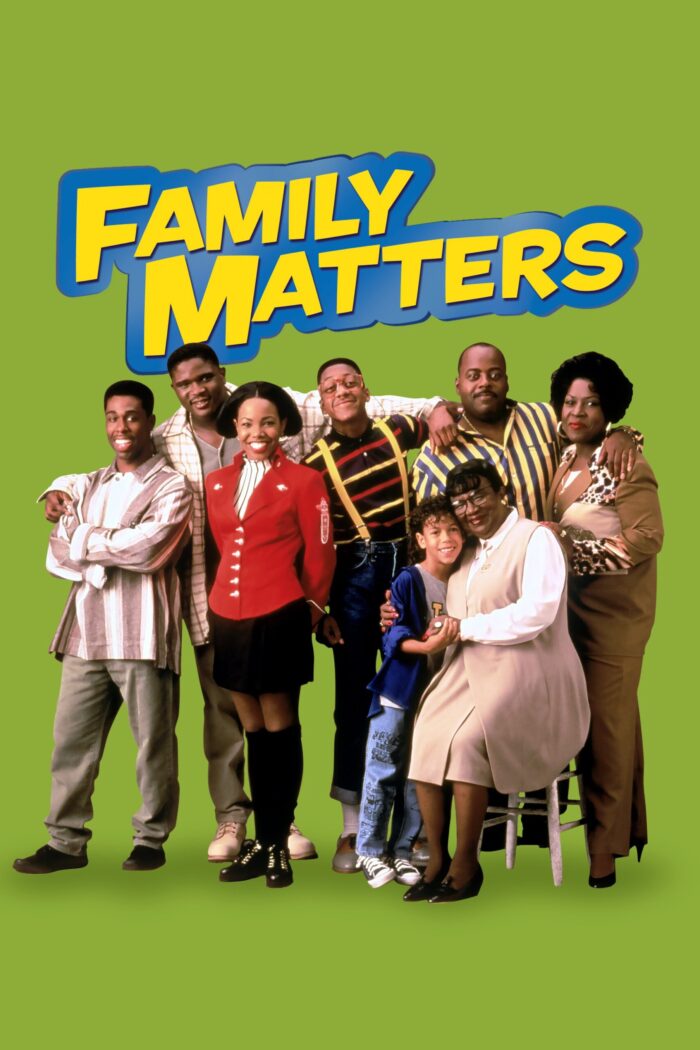 Family Matters: The Complete Series is now available to own on Digital! It's available for purchase today on Amazon.