What's New at Freddy's for October – Find out More #ILoveFreddysCinci #ad
This post may contain affiliate links or I may have received the product free in exchange for my honest review. See full disclosure for more information.
It is October, and for me and millions of others, it is ALL ABOUT PUMPKINS! That is why I am excited to share the delicious new pumpkin addition to the Freddy's Frozen Custard and Steakburgers.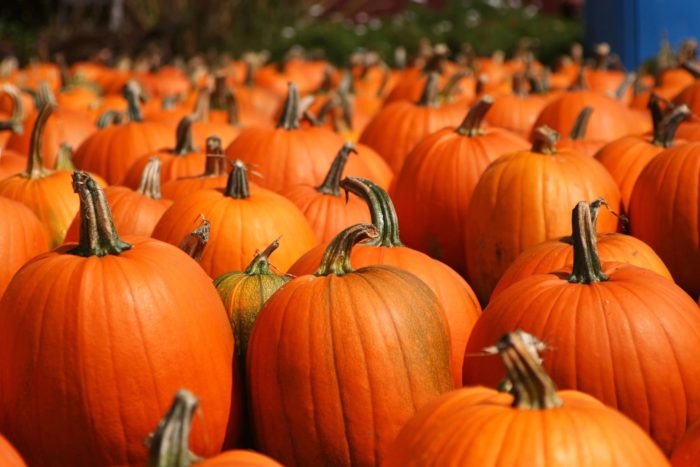 A Little Freddy's History
Co-founded in 2002 by brothers Bill and Randy Simon, along with their friend, Scott Redler, the 3 named the restaurant after the Simon Bros. father, Freddy Simon, who is a WWII veteran who earned both the Purple Heart and Bronze Start for his service. 
What I love about Freddy's is that it offers really good, fresh food in a good amount of time. Each order is made-to-order like a sit-down restaurant. The burgers are made uniquely on a grill specifically designed for Freddy's that give the edges that crisp, flavorful appeal.
What's New for October
Well, as mentioned before, it is all about the pumpkin and the spice of the season at Freddy's. Starting with their Pumpkin Pie Concrete.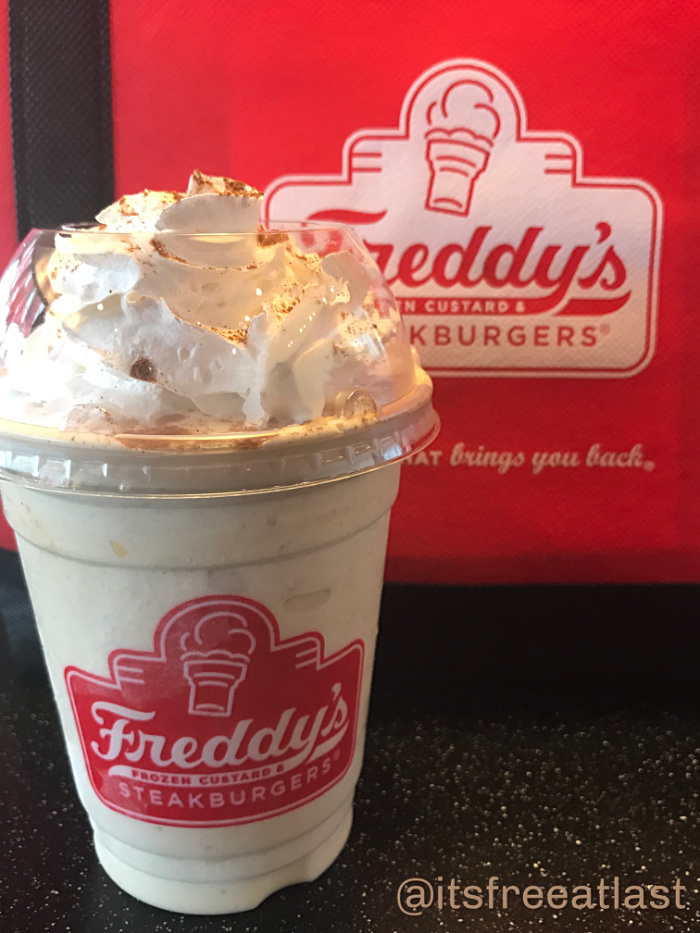 Fresh & creamy frozen custard, blended with a whole slice of rich pumpkin pie, crust and all. Topped with whipped cream and sprinkled with cinnamon. You read that right – an ENTIRE SLICE of PUMPKIN PIE added into each and every single concrete. It is that slice that really brings out the pumpkin flavor. Coupled with the smooth, creaminess of the custard, this has become my new favorite concrete from Freddy's.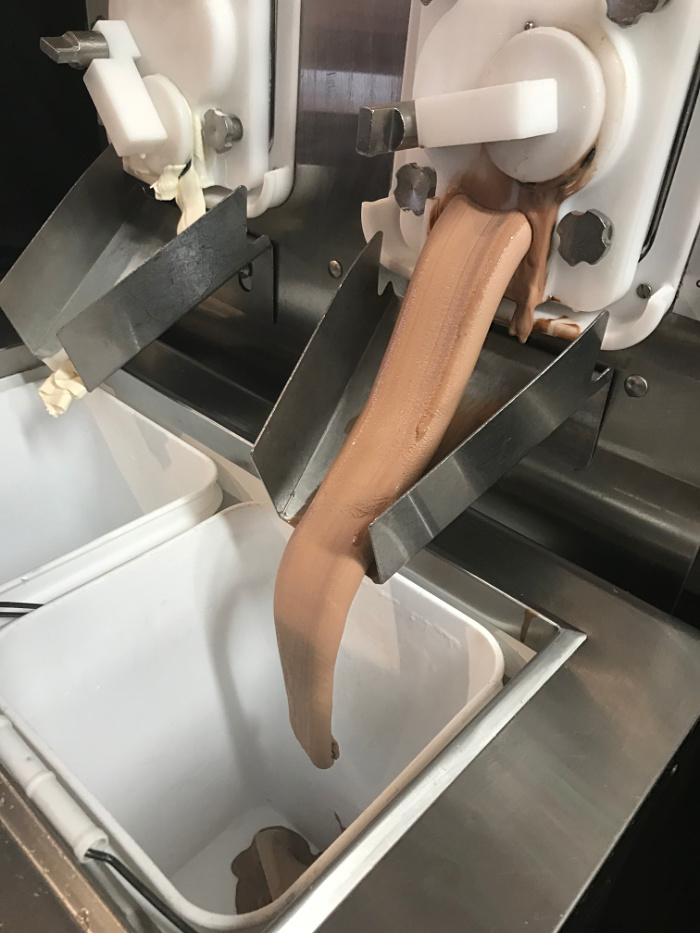 Speaking of Custard, did I mention that, when it comes to freshness, Freddy's creates new and fresh custard ever 2 hours. You cannot get much fresher than that! I had the chance to catch a new batch of chocolate custard being prepared on my last visit. I called this "The Gene Simmons" of custard upon first glance.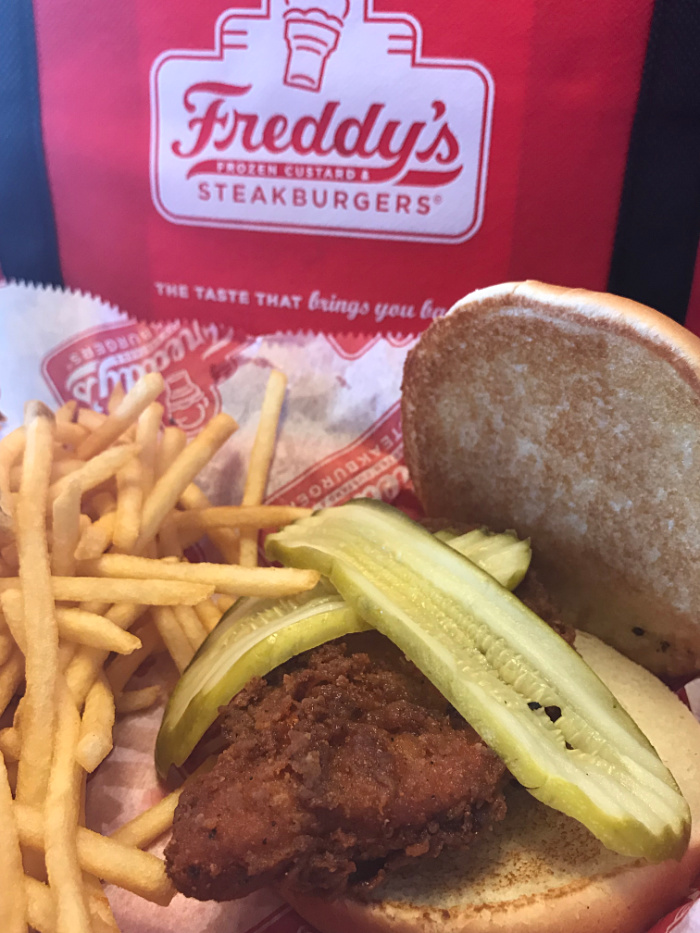 For your main meal, spice things up a bit with their limited edition Spicy Chicken Sandwich. A tender breast of chicken, breaded with a spicy coating and cooked until crispy. It is served on a lightly toasted bun with two tantalizing pickle spears. 
Freddy's is open 7 days a week (hours and days may vary by location). Be sure to head to your Freddy's location today and try all they have to offer. Trust me when I say you will adore your trip to Freddy's Frozen Custard and Steakburgers and will want to go back again and again and AGAIN.
Stay connected with Freddy's socially for new and exciting information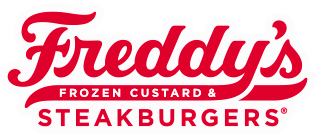 Enter to WIN a $50 Freddy's GC!!