Why Pet Training is Easier with CBD
This post may contain affiliate links or I may have received the product free in exchange for my honest review. See full disclosure for more information.
Almost all of us can think of a pet in mind when asked about poorly-trained animals. It's never fun to get continuously jumped on or getting your shoes chewed right as you enter the home. With your animals you know one thing — you probably don't want a pet with a lack of manners like that. The thing is, as your pet begins to learn how to sit, stay and turn over, it can be difficult in the beginning for them to know exactly what you want them to do. They can get confused based on the fact they don't understand you and have never gone through this process before. CBDfx came up with a way to change the outlook of pets and their owners when it comes to training time.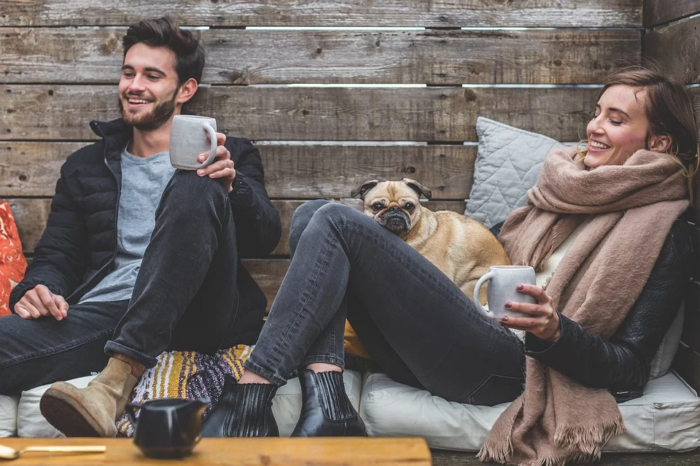 The organic tincture is made with MCT oil which is great for your pet's brain function. Beyond that the hemp that is raised on a farm with no pesticides and goes through rigorous testing to make sure all the standards are met. That means these pet tinctures are the real quality you can depend on. Each batch is tested by a third-party to ensure there is nothing that will make animals high. Also, these top-tier tinctures are one of the best ways to deliver nutrients to your pets. The added ingredients all help support healthy body functions for your pet.
CBD and pet training go hand-in-hand (or should we say paw-in-paw) because of the amazing benefits the tiny plant compound brings. First off, no your animal is not going to get high! So don't worry about anything unexpected like that. Did you know many people use CBD pet tinctures for their animals? It's a great way to calm them down, so they can better focus on the directions you are giving them. This will be especially important if they are young. With the calm, it will leave room for them wanting to actually participate in sitting, staying and rolling over because they won't have the energy to want to be running around or doing something else.
Thankfully, the products are all-natural and taste amazing so the animals will actually want to try the tinctures! It will get to the point where they will begin to see you reaching for it and get excited. It's best to keep the tinctures in a dark, cool space so the tincture lasts longer. Just a few drops of this tincture in their water bowl, food, on top of their treats or in their mouth and they'll feel the effects within the hour. Soon you will notice how quickly they catch on to what you've been trying to teach them. CBD has other benefits as well such as lowering your pet's anxieties, depression, joint, and muscle pain all while elevating their way of life.