Zen Wag Anti-Anxiety CBD Ticture for Pets #MegaChristmas22
This post may contain affiliate links or I may have received the product free in exchange for my honest review. See full disclosure for more information.
With the holidays quickly approaching I am sure you are planning a trip out of town to see your family or friends, and you plan on taking your furry friend with you. But your furry friend has anxiety about long car trips or going on a plane? Zen Wag has just the thing with their CBD Oil Tinctures that you can give to them to help them ease their fears and an enjoyable trip.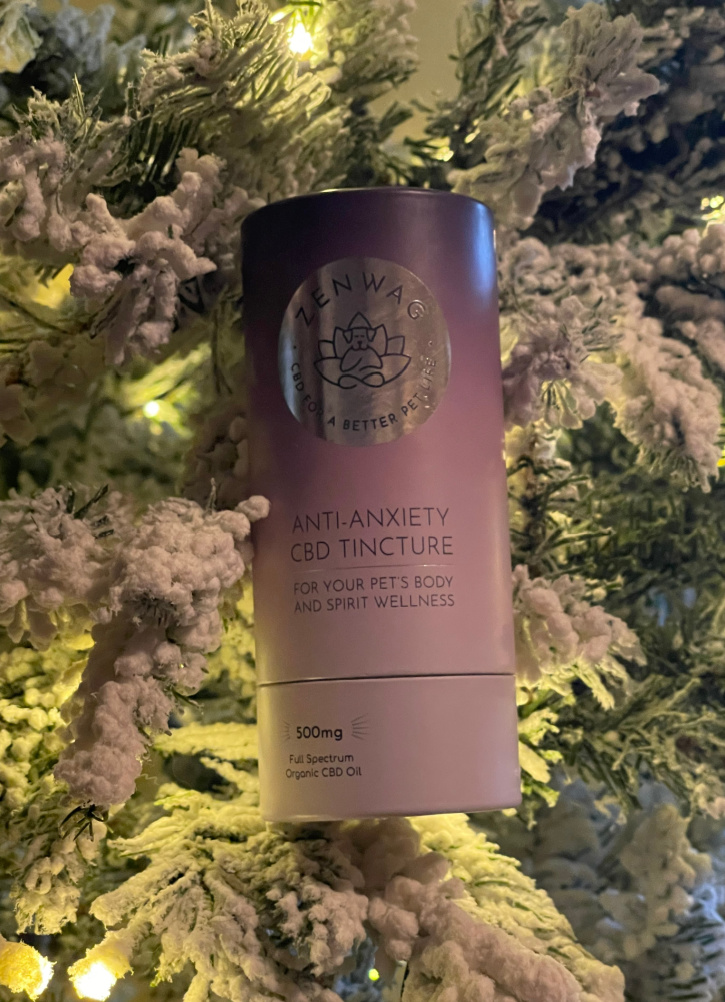 About Zen Wag:
At Zenwag we have put all the effort to provide the best possible quality product to help dogs' achieve comfort in their lives. We want to improve their peace of mind and the ones of those who enjoy and share their life.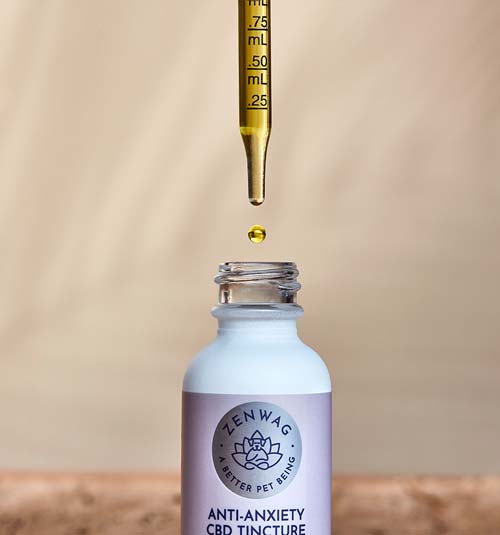 Zenwag is a CBD oil for pets formula with Ashwagandha and Valerian root extracts. CBD (cannabinoids) are chemicals found in the cannabis plant and are safe and non-psychoactive. They are similar to the chemicals (endocannabinoids) your dog's body naturally produces. Studies show these endocannabinoids regulate mood, stress, memory, movement, and pain. Zenwag compensates for the lack of these chemicals. The combined action with the natural valerian and ashwagandha extracts improves the results and promotes a calm and relaxed mind.
A plane trip, car ride, visit the vet, being left alone, a storm, or fireworks can cause anxiety and behavioral disorders in dogs. We recommend administering Zenwag in advance and overcoming stress-inducing problems.
Zenwag is available in 3 different strengths depending on your dog's weight. It is presented in a convenient dropper that will easily let you drop directly into your dog's mouth or mix it with your dog's food or dog treats.
formulated specifically for pets
manufactured in the United States
highest quality ingredients: 100% natural organic CBD with organic Ashwagandha and Valerian extracts
THC free = Non Psychoactive = NO "High"
Non GMO
Dairy and Gluten Free
available in a 30 ML bottle in 3 different strengths depending on your dog's weight
250 mg for 5-35 lbs. dogs: 7 mg per 1 full dropper (1 mL)
750 mg for 35-75 lbs. dogs: 17 mg per 1 full dropper (1 mL)
1000 mg for 75 lbs. and up dogs: 27 mg per 1 full dropper (1 mL)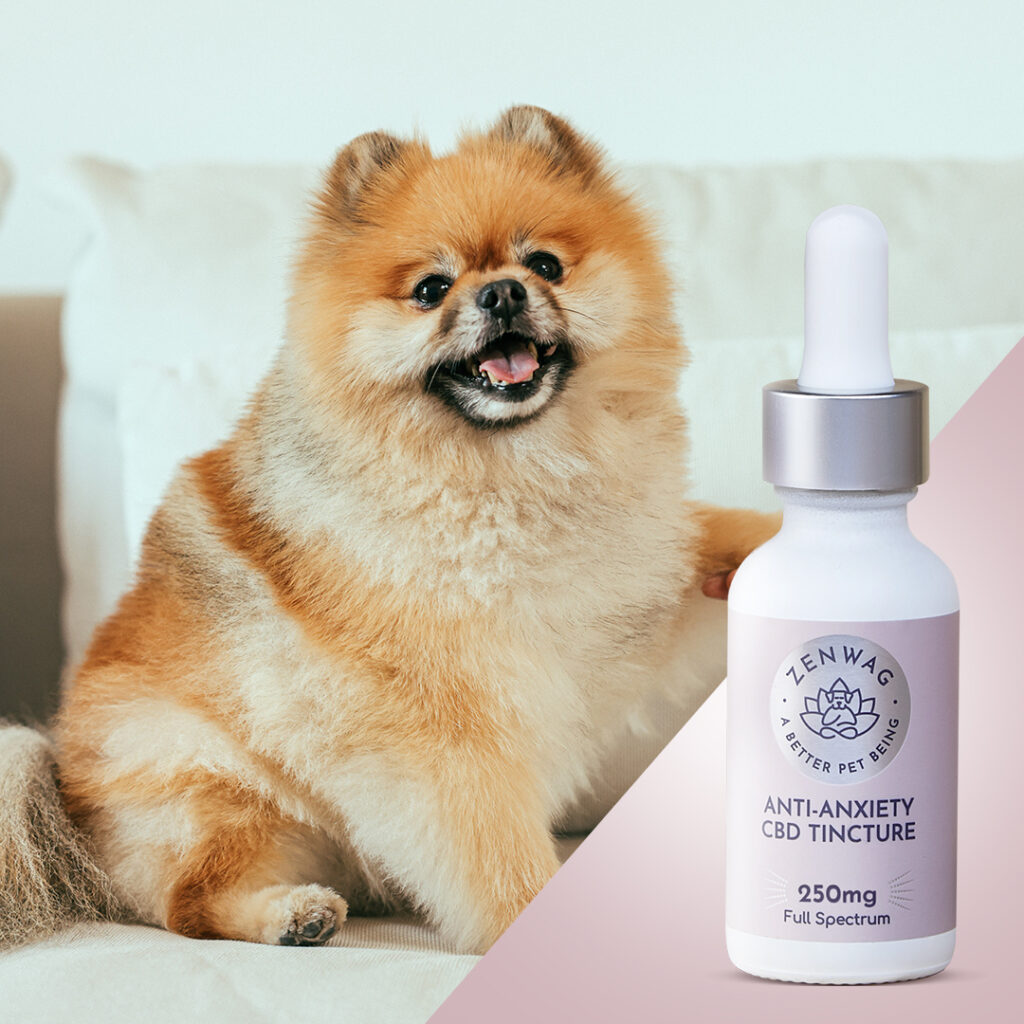 Pet owners use Zenwag to help pets with anxiety, stress, and behavioral disorders such as:
plane trips
car rides
vet visits
separation anxiety
being left alone
Storms
loud noises
fireworks
And more
Zen Wag CBD Tincture is available for purchase on their Website.
Stay Socially Connected:
_______________________________________________________________________________________________
We have added Zen Wag Pet CBD Tincture to our 2022 Holiday Gift Guide