10 Simple Money Saving Tips for Weddings
This post may contain affiliate links or I may have received the product free in exchange for my honest review. See full disclosure for more information.
A wedding is a special moment in anyone's life. But, just like other big days, it requires plenty of planning. If you're about to walk down the aisle, you might be discouraged because of all the expenses involved. But fear not! There's a way to tie the knot in style while saving on costs. Here are ten JJ's House money-saving pointers to make your special day great: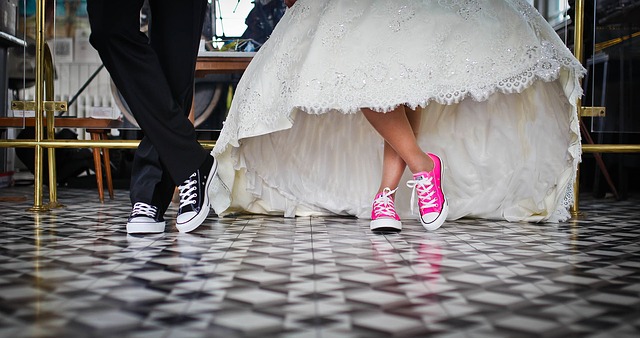 1. Get Creative With Your Venue
For a venue, check out the various choices at your disposal and decide. If you live in the city, try out areas such as gallery spaces or restaurants. If you're from a small town, a public event space or a campground will do. If your guests are few, however, holding your wedding in a public park or at your place is alright. 
2. Check Out Your Lodging Choices 
Once you've found hotels, find out if they can offer you a discount on your room rates. Having many guests requires that you have various accommodations. You can choose a hostel or cheap hotel. You may want to treat your guests in basic lodgings with goodies like dark chocolate.
 3. Your Budget Matters 
Making a budget is simple. First, find out how much you and your spouse can spend. Next, list every expense. Then, know how many people you're inviting to know how much you'll spend on food and drinks. Have a buffer for any unexpected expenses.
 4. Have Catering Options 
To avoid inconvenience, having your food and dishes if your preferred venue doesn't offer them is necessary.
 5. Hire An Affordable DJ 
When it comes to entertainment, there are three choices; your friend's speaker deck and phone, which will cost you nothing, a band, and a DJ.
6. Go Easy On Decorations 
Whether your reception and ceremony are indoors or outdoors, allow its beauty to be noticed. If you're indoors and you want affordable touches for your outdoor area, try glass wine bottles for table centerpieces. 
7. Buy Some Alcohol Or make It Yourself 
Serving alcohol can be expensive at venues. You could save yourself the trouble and get the drinks yourself from the local store. Alternatively, you could make it make it yourself. 
8. Get Help From Friends Or Business Owners 
Have connections with business owners. You'll be promoting business in your area as well as involving your loved ones and friends on your special day. They can take part in areas like photography. You can return the favor by offering them any skills you may have. 
9. Spend Less On Invitations And Thank-You Cards 
For invitation cards, use several of your best engagement pics for the front of your card. Then, keep the cards in plain envelopes. For thank-you notes, go for a postcard that supports your wedding's color theme. If your wedding has few guests, invite them online. 
10. Have Control Of Your Floral Budget 
To cut on floral wedding costs, choose flowers that match your wedding color scheme. You could also use flowers from your garden or provide your own vases.