If you have a 4-legged fur baby, you know that we treat them just like our 2-legged babies.  One great way to show them how much you love them, is to make them homemade dog treats!  My blogger friend Diane from Miss Molly Says has some amazing recipes for your furry friend!
Here are 10 Tasty Treats that your pup will love!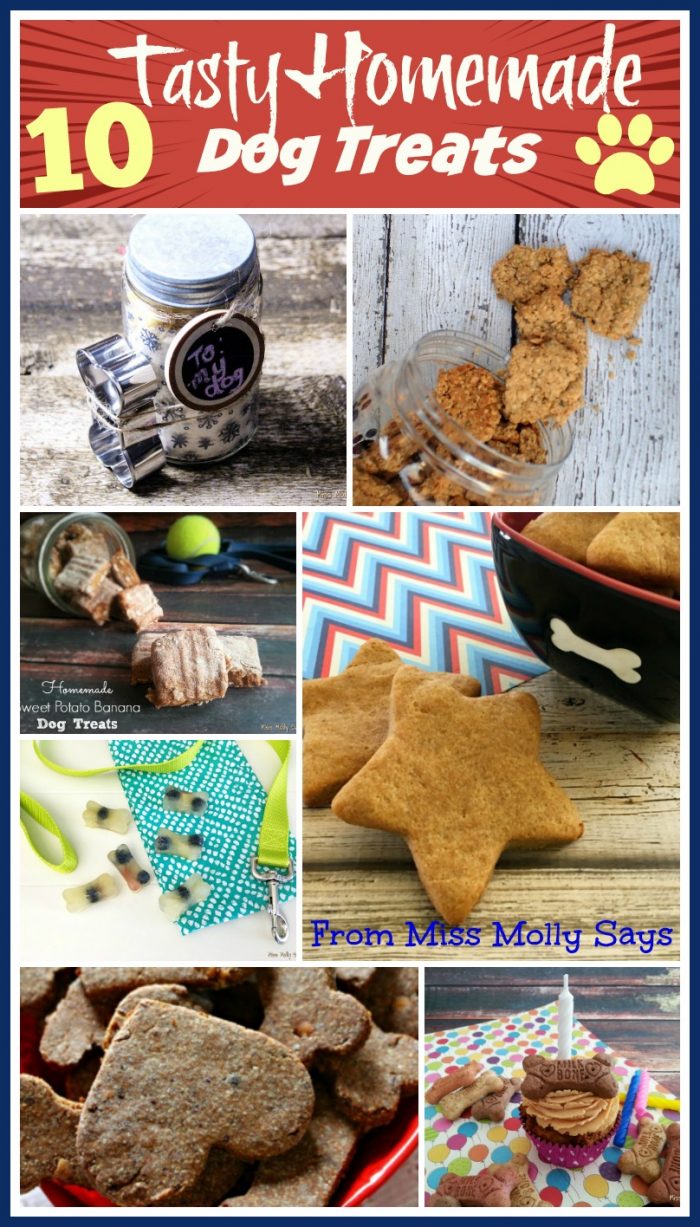 Here are all the recipes!  Click on the links for complete recipes.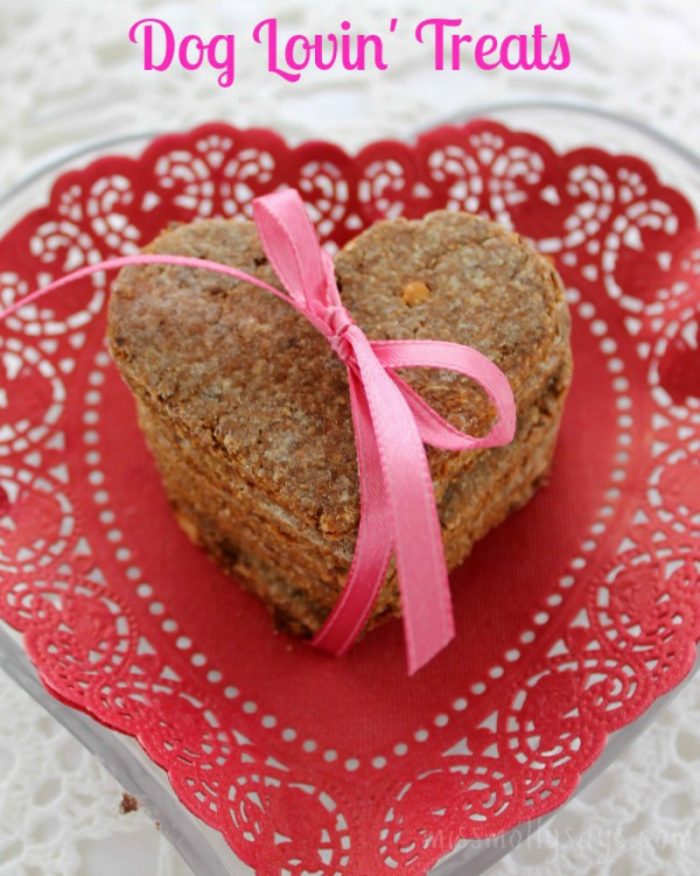 For even more dog treat recipes- go HERE!
Which one is your favorite?  Let us know in the comments below.