10 Tips for a Successful RV Road Trip
This post may contain affiliate links or I may have received the product free in exchange for my honest review. See full disclosure for more information.
There's nothing quite like heading out on a road trip. The open road can take you to some of the most beautiful destinations, and you can truly immerse yourself in nature. Sitting down and roasting marshmallows or pulling up and having lunch next to a remote beach aren't things you can do when staying at a resort or hotel. However, while the spontaneity of RV trips is great, you still need to be prepared.
Below we are going to take a look at ten tips you should follow for a successful RV vacation.
Sound interesting? Then keep on reading!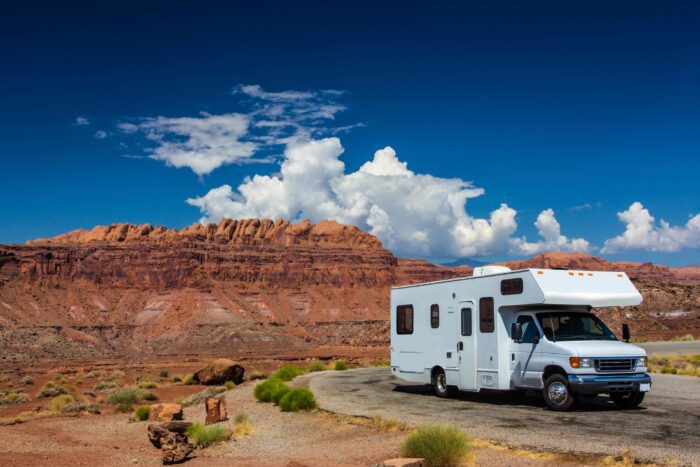 Plan your route in advance
As much as you may like to "wing" your road trip, there are many reasons why it's a good idea to plan out your route in advance. Not only will it make things less stressful, but you can locate stops, make good driving time, and ultimately save more money on fuel. At the end of the day, it's better to be careful so that you avoid any unexpected surprises. A few great apps to check out that can help organize your journey include:
– Roadtrippers: Helps you plan your trip, including all the must-see places.
– Waze: Provides you with real-time updates so that you can get to your destination as quickly as possible.
– The Dyrt: Helps you find RV, tent, and cabin sites across the US.
– GasBuddy: Helps you find the cheapest gas stations.
Set a budget and stick to it
While road trips tend to be a less expensive choice for vacations, it's very easy to overspend. Without being careful, you may end up spending all of your money and not be able to visit some of your favorite attractions. This is why it's important to establish a budget and stick to it as much as possible. This includes what you will spend on food, fuel, and entertainment. Want to cut down costs even further? You can find more advice here.
Make reservations
While you might think that you can pull up to any old RV park and get a spot, you're going to be out of luck. You never know when the place might be booked out, and if there aren't any other sites nearby, you might be in a sticky situation. Make reservations for as many locations as possible so that you don't have to worry about finding something last minute. Trust us when we say you won't regret it, and none of your precious time will be wasted.
Keep powered up
If you're thinking of camping off-grid or boondocking, you'll want to be able to have some way to keep your RV powered. Make sure you do some research to find the best alternatives, like this lithium rv battery, for example. They require less maintenance and last longer than lead-acid batteries. You might also think about solar power. However, they can be quite pricy to install. Determine what's best for you, and make sure that you have a backup plan just in case of emergencies.
Follow a packing checklist
The whole point of an RV road trip is to be able to take all of your necessary belongings with you. However, even with all of that extra space, it's easy to forget some of the most important things. Before you depart, have a checklist handy so that you can tick off everything you need. It will make the entire road trip go a lot smoother, and you won't have to rush to the shops to pick up what you left behind.
Learn how to secure your RV
When you're out exploring nature, it's vital that you keep your RV secured so that your belongings are safe. Even if nothing happens, it's better to be prepared in case a criminal does try and break-in. A few ways that you can do this include:
– Installing a security system.
– Leaving the radio on when going out.
– Hiding expensive items and storing them in a safe.
– Closing blinds, windows, and locking doors.
– Parking in visible areas.
– Researching campgrounds before you travel.
Perform safety checks
Just like if you were to go on a regular road trip, performing all the necessary safety checks ensures that you can get to your destination without any mishaps. There's nothing worse than driving down the road to find out you need pressure in your tires. Alongside inspecting your vehicle, don't forget to check the towing connection, alarms (smoke and Co2) and ensure that your power source is working. It's one of the most important ways to protect your family.
Follow campground etiquette
While you might not initially realize it, there is certain etiquette that you need to follow when staying overnight in your RV. It's essential to follow the rules so that your trip runs smoothly and you don't anger any other travelers. Remember, you should treat the area like you would want your backyard to be treated. Respect nature and respect other campers. Check out these campground rules for more information.
Pay attention to the weather
We can't control the weather, and while it can be irritating on your vacation, it's still important to keep an eye on it. If it looks like it's going to storm, you may want to rethink where you are going to park or leave your RV. Download a weather app and stay up to date with the latest information. It really can keep you out of trouble.
Have activities planned for the kids
Finally, the last tip to follow for a successful RV road trip is to ensure that you have plenty of activities planned for the kids. While you are driving to and from destinations, the more occupied they are, the more you can concentrate on the road. Fill backpacks with puzzles and coloring books, invest in portable DVD players, and don't be afraid to play a good old game of "I SPY." They will be grateful for it.