12 Ways Age Affects Seniors
This post may contain affiliate links or I may have received the product free in exchange for my honest review. See full disclosure for more information.
Aging is one of the most natural parts of life, and eventually, it happens to everyone. Unfortunately, as well as experience, it can also bring a whole load of complications. When entering the later stages of life, many experience illnesses and loss of abilities where they had previously thrived. That doesn't mean life can't be lived to the full – just that you should learn to adapt. Here are twelve ways aging affects you as a senior.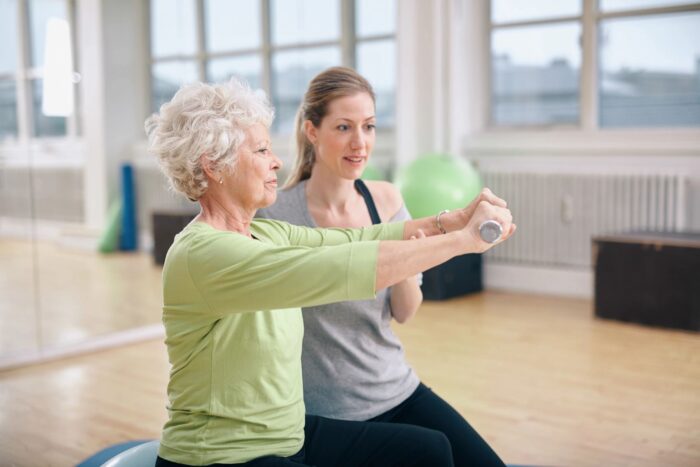 1: Hearing Loss
Hearing loss is a common symptom of aging and may require hearing aids. It can come on gradually, lessening slowly over the years until you find you have to ask people to speak up more often. If you experience this, then let people know to enunciate and speak clearer around you to enable smoother conversation.
Schedule appointments to check on your hearing if you find it is getting harder to hear. You should also avoid loud noises, as you don't want to make anything worse!
2: Slowing Down
Having your movements slow down as you get older is natural. Your bones start to shrink and weaken, meaning your mobility will not be what it once was. A great way to keep as strong as possible is to exercise regularly – join a fitness class, visit your local swimming pool, or simply take daily walks to stay in peak physical shape.
Sometimes, your lack of mobility can cause problems, so if you are struggling to get around, then consider finding some additional help, such as in-home carers or assisted living facilities.
3: Memory Loss
Memory loss can be one of the more upsetting symptoms of age, especially with the worry of it being something more serious. In the elderly, memory is usually a sign of stress, aging, and dementia. If you find it is impacting daily tasks, then you must schedule an appointment and consider memory care living to improve the quality of your life. Dementia affects both the patient and their family significantly, and finding extra care is a way to relieve some of that stress.
Sometimes, memory loss isn't as serious, and it just affects your ability to remember tiny things. If that's the case, then strengthen your brain by reading, doing puzzles, and writing.
4: Diabetes
Type two diabetes is common in seniors and is brought on by high blood sugar. The symptoms include:
Feeling more hungry
Weight loss
Blurred vision
If you are experiencing these, then it's important you see a doctor. If it is diabetes, then there are ways to treat it so you can live a longer and healthier life.
5: Appearance
The change in appearance is something that affects every elderly person, and while it is not a serious part of being older, it's still part of being a senior. Hair turns gray, wrinkles deepen, and skin starts to sag. Many people try to avoid this as much as possible, but it's something to be proud of! After all, each wrinkle is a sign that you've lived, that you've laughed, and that you've cried. Better that than a stone-cold face. Remember, even the most youthful of people grow old eventually, and it should be embraced – not everyone has the fortune of getting there.
There are some negatives to the thinning of the skin, including the ability to bruise easier. If you find this affecting you, then make sure you are gentle with yourself when bathing.
6: Arthritis
Arthritis can affect anyone, but it is more common in the elderly. It causes chronic pain and can make it difficult to perform daily tasks and sleep through the night. A diagnosis of arthritis will help you live with it easier, with doctors commonly prescribing anti-rheumatic drugs to lessen symptoms and help you get on with life.
7: Loneliness
Loneliness is one of the more unfortunate parts of growing old, and it can lead to mental health issues like depression. No one should have to live with loneliness and depression, so if you find yourself isolated, make sure you reach out to people, even an online therapist can be beneficial.
There are plenty of ways to put yourself out there, including joining clubs, volunteering, and making friends with your neighbors. Remember, plenty of other people are going through the same thing, and there is no shame in reaching out for help.
8: Less Bladder Control
The bladder weakens with age, so you might find yourself going to the bathroom more and even dealing with urinary incontinence. If it's impacting your life, then it's a good idea to go see your doctor. Some ways to deal with it at some include leading a healthier lifestyle, avoiding alcohol, and performing pelvic floor exercises.
9: Deteriorating Vision
Both young and old people may experience a decline in their ability to see, but it can worsen with age. If you find that your sight is becoming blurry, then make sure to schedule an appointment with your optician – you might be in need of a new prescription.
10: Lessened Sex Drive
Lessened sex drive impacts both women and men in their senior years. While many elderly people still enjoy a healthy sex life, this can get in the way of that. A healthy lifestyle can make a significant difference, but if that isn't helping, then see your doctor for a prescription or sex therapy. It's important to remember that it is a natural part of growing older, especially when you reach your sixties and seventies, and is nothing to be ashamed of.
11: Less Care
Caring less isn't necessarily a bad thing; in fact, it can be extremely freeing! Many young people tend to dwell over everything they say, the way they look, and how people perceive them. As you get older, these negative thoughts tend to slip away, leaving you with a freer mind. It's one of the best things about aging and why seniors tend to be blunter with their words than younger folk.
12: Endless Wisdom
Growing old isn't just about medical issues; you also experience increased wisdom. After living for sixty, seventy, eighty-plus years, you have accumulated a lot of knowledge, and it's only right that you share it. Use your elderly insight by sharing your experiences and giving advice only a person who has been around for a long time can give.