1800NYCBagels are Perfect for Spreads and Meal Ideas!
This post may contain affiliate links or I may have received the product free in exchange for my honest review. See full disclosure for more information.
Does your family use a lot of different type bread products? I know that is an odd question. For a long time, my weekly shopping list included a list of sandwich breads, hamburger buns, and deli type breads of different types. Until I had a chance to try the yummy 1800NYCBagels! Then, a light went off in my mind, as I envisioned all the delicious ways of using them!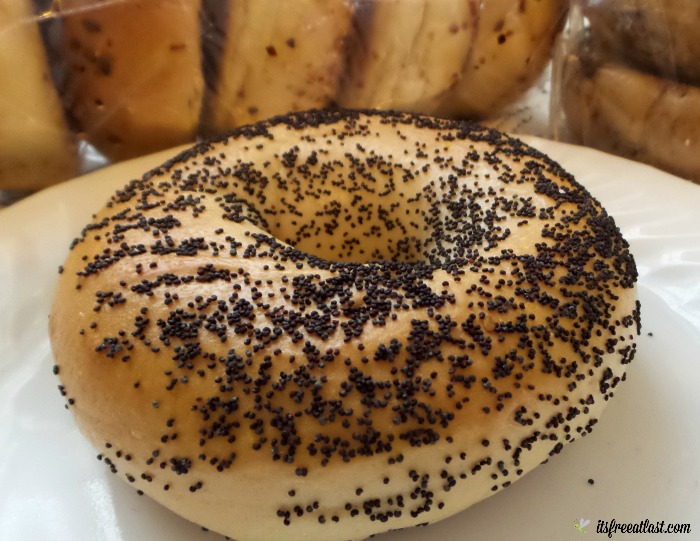 1800NYCBagels are so delicious and come in several flavors and varieties. I am partial to the poppy and sesame seed, plain, and the garlic bagels are delicious for sandwiches!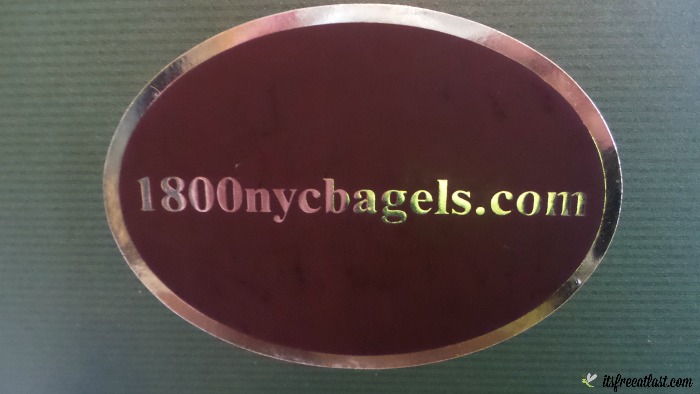 I'm amazed at the reason 1800NYCBagels are so delicious! Who would think it is the water?! 1800NYCBagels are made in New York City and provide a true authentic NYC flavor, that is not found anywhere else! The NYC Water used to make 1800NYC's Bagels can not be replicated, duplicated, or copied.
1800NYCBagels Spreads and Meal Ideas!
Spreads and toppings for bagels are limitless! My personal favorite toppings are spreads such as cream cheese, peanut butter, jams, Nutella, etc.
Bagels are great for making breakfast sandwiches! I love adding eggs, cheese, and bacon. Or scramble eggs, sausage, bell pepper and onion for an omelet scramble. Add cheese and serve on a toasted bagel!
For lunch, slice them in half and load with your favorite sandwich ingredients. I love adding thinly sliced ham or turkey, lettuce, tomatoes and cheese for an easy cold cut sandwich! If you love tuna or chicken salad, give it a try on a bagel to amp up the flavor! Yum!
Are they good for snacks? You betcha! And, if you love pizza, did you know that the yummy 1800NYCBagels make a fabulous pizza snack? Simply add marinara sauce, top with pepperoni and mozzarella cheese and toast for a quick delicious snack. Adults and kids alike will love them!
What did I tell you? Bagels are anything but boring!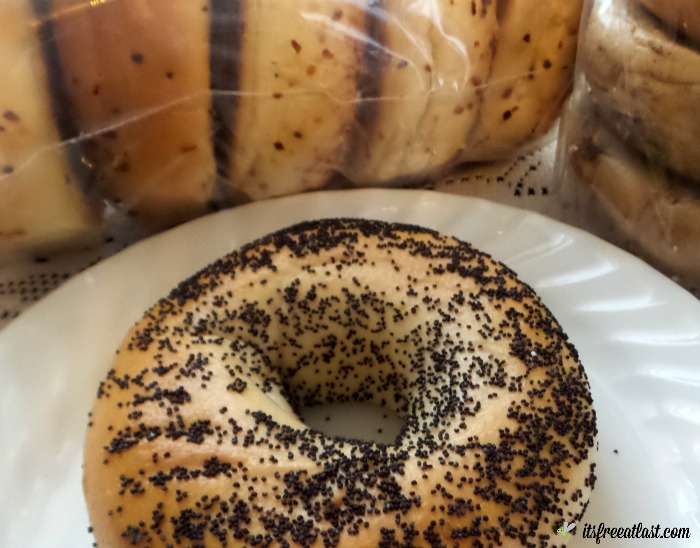 These yummy bagels have taken the place of all the bread products on my list! Bagels are great with spreads, sandwiches, snacks, etc. With the different varieties and flavors, it is like having our own personal deli!
Where can you find 1800NYCBagels?
Visit 1800NYCBagels.com online to see the varieties and place your order. You can choose all the same flavor, assorted flavors, or mini bagels. Are you looking for a unique "tasty" gift for a friend or family member? Check out the 1800NYCBagels gift cards! It would be the perfect gift for all food lovers!
Which flavors would you choose?
Connect socially with 1800NYCBagels