Crazy Cups for Crazy Delicious Flavored Coffee!
This post may contain affiliate links or I may have received the product free in exchange for my honest review. See full disclosure for more information.
The Holidays are here and along with it a very busy schedule! However, honestly, I don't mind. I love the Holidays, the spirit of the season, and all that comes with it. On the other hand, I also love my relaxation time. After work and errands, I love to come home and change into my reliable comfy jammies or sweats and relax with a delicious cup of coffee. Now, I am not talking about "just any cup of coffee"! Have you heard of Crazy Cups? If you have, then – SQUEAL – you know what I am talking about! If not, read on and let me welcome you into a world of "crazy delicious" flavors with Crazy Cups flavored coffee!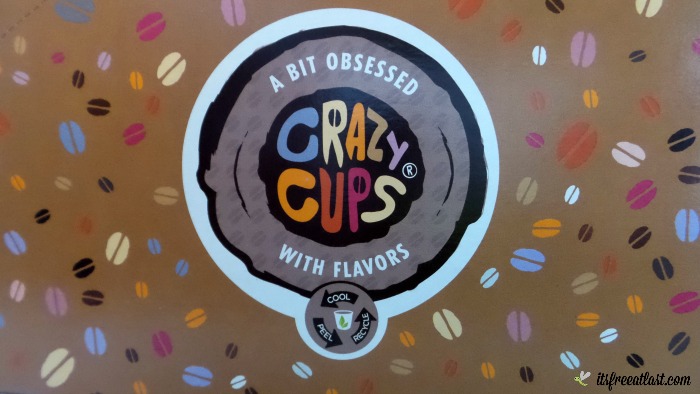 Crazy Cups have fun, mouth-watering coffee flavors! Who says coffee needs to be boring?! I admit there are times when I want an ordinary cup of coffee. However, there are other times like when I want to sit and relax that delicious flavored coffee fits perfectly! Before I tell you about my latest favorite coffee flavor craze, let me introduce you to Crazy Cups!
Crazy Cups thinks the world should be a more flavorful place, which is why they created Crazy Cups. These delicious pods are chocked full of the flavored coffees we all love, and they have wild new additions like Peppermint Chocolate Mocha, Pumpkin Vanilla Crème and Italian Chocolate Cheesecake! Flavored coffee not your thing? It's all good. Crazy Cups has you covered! You can start your day with a roar with Sumatran Tiger or get rid of the pesky caffeine with Decaf Delight.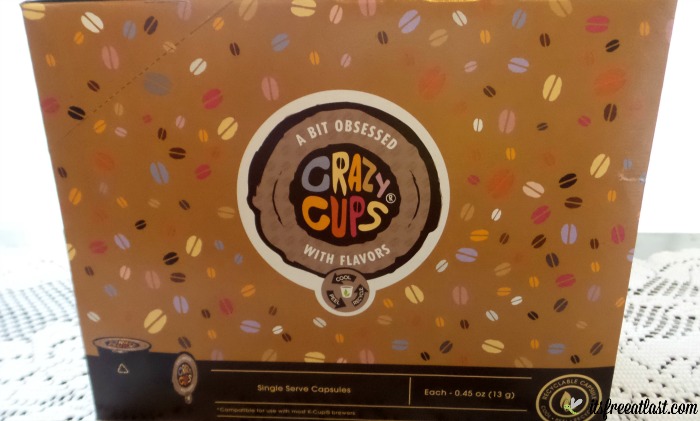 Peanut Butter & Jelly Sandwich Flavored Coffee – Oh My!
Are you ready to know what I have been enjoying? Get ready for it! It's Peanut Butter & Jelly Sandwich flavored coffee! No! Your eyes did not blur! You read that exactly right! Sounds crazy, right? No pun intended! The Peanut Butter & Jelly Sandwich flavor is pure deliciousness! It has the true rich coffee flavor we all know and love, with subtle undertones of sweet Peanut Butter & Jelly Sandwiches. After a long hard day, being transported back to a simpler time of pure childhood giggles and silly laughter is easy by simply sipping, closing my eyes, and letting the delicious flavor and aroma take me away.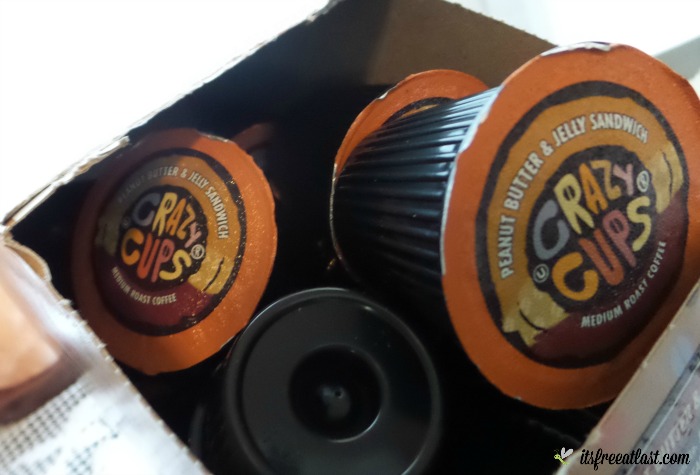 The Peanut Butter & Jelly Sandwich is just one of the "crazy" flavors of Crazy Cups. However, if you aren't fond of flavored coffee, no worries! They have regular coffee too and it is just as delicious!
Crazy Cups coffee is made of 100% coffee and artificial flavorings. They are sugar free, nuts free, no sweeteners, gluten free and they are KOSHER! In addition, their single-serve coffee capsules contain 35% more coffee than other brands. These delicious coffees offer bold aroma and are just as amazing for iced coffee as they are hot coffee! And, Crazy Cups are compatible with our Keurig brewers (other than the Keurig 2.0 brewer).
Crazy Cups Coffee Pods are Recyclable!
For most of us coffee lovers, we are aware that the single-serve coffee pods are causing a problem in the landfills. Well, I am very happy to tell you than Crazy Cups has recyclable coffee pods, making them a sustainable option for those of us that like to use the pods!
Recycling is easy! Simply –
Cool – Capsule is hot once brewed, allow a minimum of two minutes to cool.
Peel – Carefully peel back the tab to separate top lids and remaining filter.
Recycle – Discard capsules, lid and boxes wherever these recyclables are accepted.
If you love delicious flavored coffee, and looking for a sustainable option for coffee pods, I'm sure you will love Crazy Cups as much as I do! It is crazy delicious coffee! Whether you like plain coffee or flavored, they are sure to have the perfect coffee for you!
Where to find Crazy Cups
If you would love to try a few flavors of Crazy Cups, visit them online to see all the fabulous flavors and options! I'm sure you will find several flavors to tease your taste buds with!
Connect socially with Crazy Cups