3 Household Items You Didn't Know You Needed
This post may contain affiliate links or I may have received the product free in exchange for my honest review. See full disclosure for more information.
Moms, dads and fur babies, listen up! Here are three household items each of you will love!
For Her: First-Ever Combination Baking Sheet and Dish!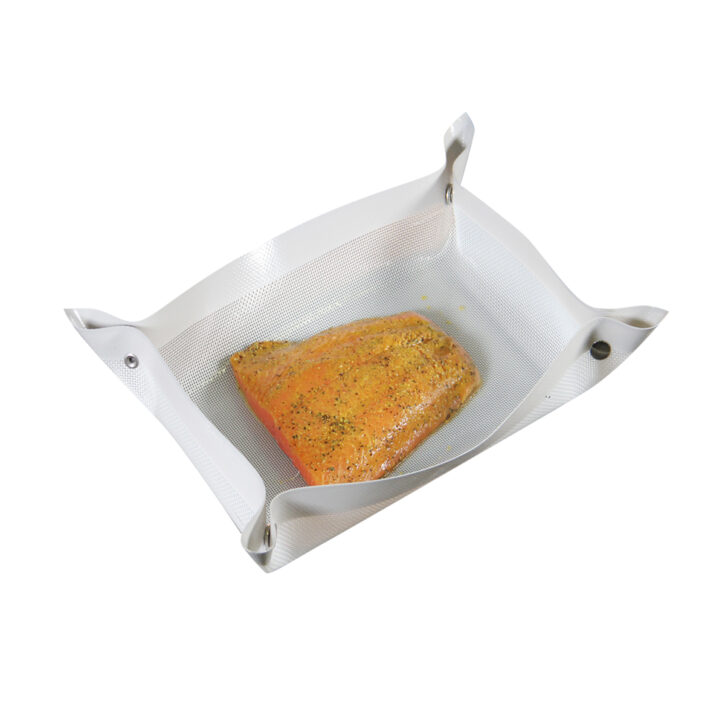 Is it a baking sheet or a dish? It's both! Invented by woman entrepreneur Talia Afoa of North Carolina, the new silicone mat from Grand Fusion Housewares transforms in seconds from a non-stick baking sheet perfect for cookies into a non-stick AND leak-proof high-rimmed dish ideal for chicken, fish or meat! Just snap the corners together and get even heat distribution up to 450 degrees, along with the fast clean-up you expect with silicone. Also available on Amazon.
For Him: The Best Super Glue Isn't Glue, It's Liquid Plastic!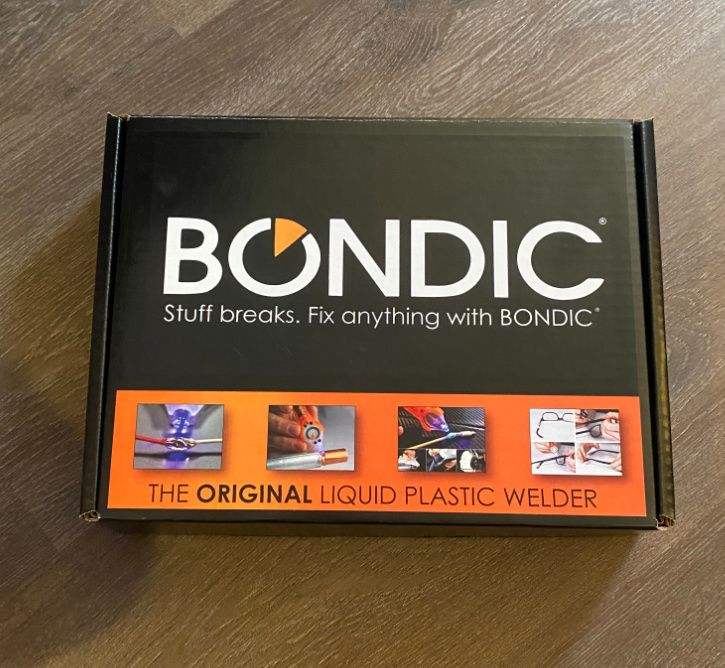 Never mind the super glue, pass the plastic! Whether you're trying to mend broken glasses, patch an iPhone cord, or repair chipped glass or china, there's one product that's good for them all and more — and it's not an adhesive!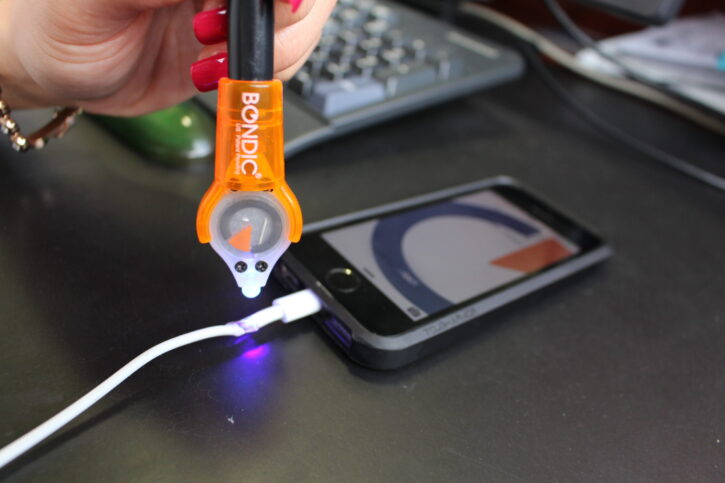 It's Bondic, a non-toxic, clear liquid plastic that's like having a 3D printer in your pocket! Squirt some out, take your time with it, and when you're ready, shine the built-in UV light on it for 4 seconds. It hardens into a waterproof, rock-solid bond that you can even sand or paint. It won't stick to fingers or other surfaces, and never dries out inside the tube. So stop wasting money and throwing things out — use Bondic! Also available on Amazon.
For the Dog: A Safe Chew Toy That Also Saves the Planet!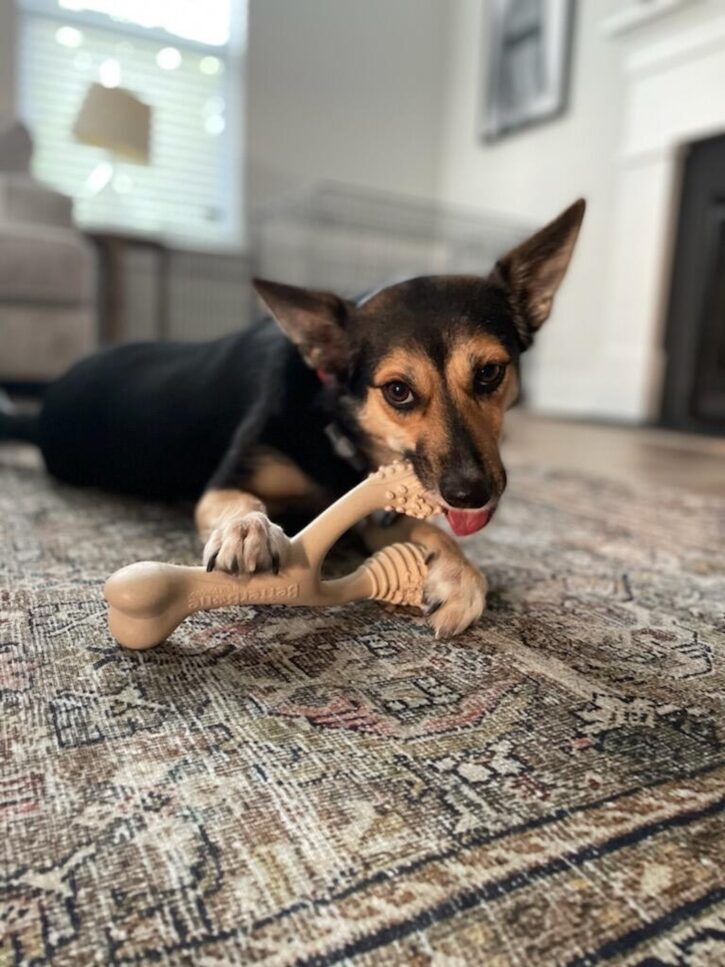 Dogs love chewing, but did you know many popular chew toys can damage or even break their teeth, not to mention splinter and then tear up their throats and digestive tracts when swallowed?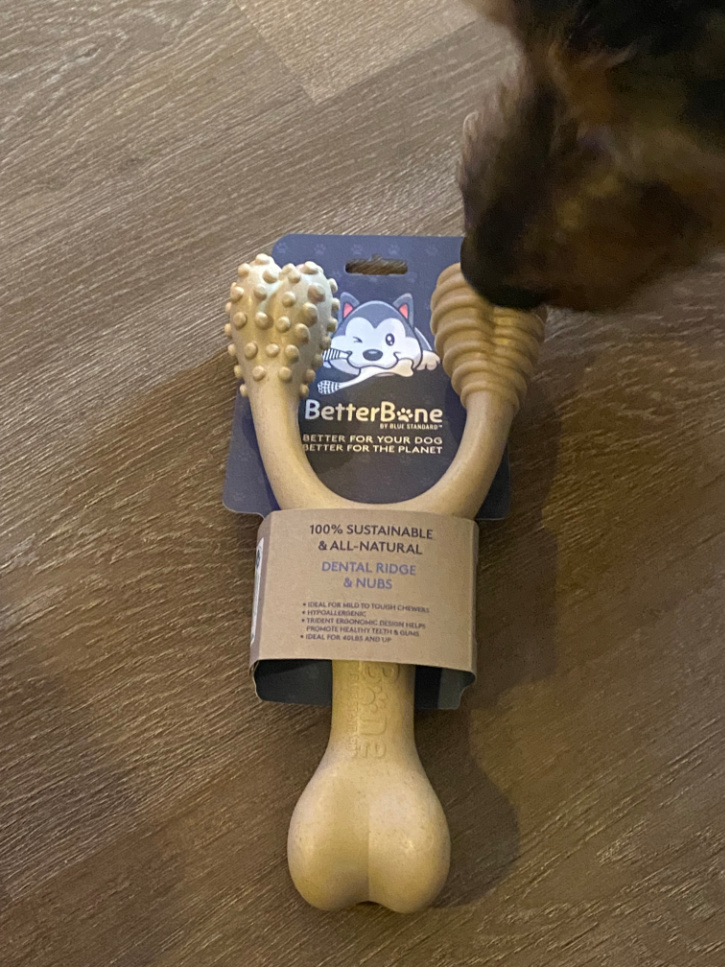 BetterBone is the only chew toy made from all-natural, nylon-free and non-splintering materials and shaped to help your pet's teeth stay clean. Free of artificial flavors, colors or chemicals, it's also made from sustainable materials so not only is it good for your pet but it's good for the planet, as well!