How to Pack a Travel-Friendly Medical Kit
This post may contain affiliate links or I may have received the product free in exchange for my honest review. See full disclosure for more information.
As much as traveling around the world is fun and adventurous, one may face any kind of medical emergency while traveling. If you ask any travel guide or an experienced traveler, they will tell you to be prepared for anything that may go wrong on your trip. Hence, avoid taking unnecessary items in your backpack and take a well-stocked and smartly packed first aid kit is very much recommended.
A person may be inclined to buy a commercial travel first-aid kit but sometimes it turns out to be useless as many items are missing that may be required according to the emergency. Travel enthusiasts advise which items to add in your first-aid kit. Have a look.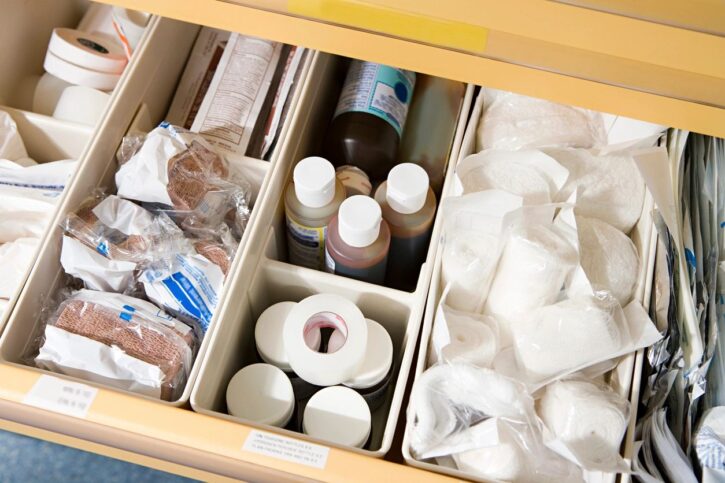 Bandages
This is a no-brainer. Bandages are the absolute basic first-aid item that must be included in every first-aid kit. A cut or a graze is the most common injury any person can get anywhere, so bandages come in handy at all times. If you are traveling to a hilly area or a place that involves activities such as rock-climbing, consider keeping a blister plaster in your first-aid kit.
Gauze
Gauze is also one of the most basic first aid essentials. It has many uses such as dressing a wound or a cut, applying pressure to a bleeding cut, cleaning an injury or soaking up blood. Even if a wound needs professional attention, you must have enough gauze available in your first aid kit to use and stop the bleeding long enough to go to an ER. Keep individually wrapped sterile squares in your first aid kit as it requires less space.
Surgical Tape
Surgical tape is for securing the gauze or dressing in place. In case of a cut or bleeding, you need something to keep the bandage or gauze in place and that's why surgical tape is a must in a first-aid kit.
Medicines
Medicines are extremely necessary to pack in case you or someone you are traveling with has a medical condition. You can pack painkillers, antibiotics or anti-allergy medicines but it is important to pack medicines of your medical condition as well. You can get discounted prices on coupons for rx drugs online.
Small scissors
Scissors are useful in cutting the gauze or bandage to fit the size of the wound. Make sure to pack the scissors safely in your checked bag as the airport security will confiscate it in case it is found in your luggage.
Tweezers
Tweezers are useful in pulling out thorns, splinters, picking stones or dirt from wounds.
Antiseptic wipes
Antiseptic wipes tend to be the most neglected item in a first aid kit. People overlook adding this in their essentials but it is very much needed. Wipes are useful in cleaning the wound before dressing it. Make sure to use fresh antiseptic wipes and check their expiry before adding it in your kit. It is better to keep a small quantity as these wipes can be bought and re-stocked from any pharmacy when you run low.