4 Budgeting Rules You Need in Your Life
This post may contain affiliate links or I may have received the product free in exchange for my honest review. See full disclosure for more information.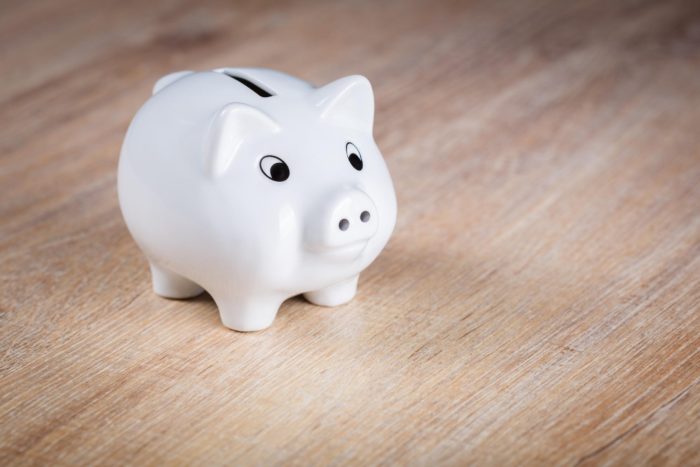 For most people, budgeting is an inconvenience. It's time-consuming and tedious to figure out how much money you have coming in, where it's going, and ways you can trim your spending to have more money left over. But if you ever want to achieve financial security and independence, budgeting is a must.
The good news is that budgeting doesn't have to be as hard as it seems. There are all sorts of rules of thumb that you can follow in order to improve your financial health. While everyone has a different financial situation, these rules are a good starting point.
Here are four budgeting rules that you don't want to live without.
The 50/30/20 Rule
One of the most popular rules out there for creating a budget is the 50/30/20 rule. This rule prioritizes where you should spend your income and how much of it should be spent on each category. With this rule you're supposed to put:
50% of your income towards necessary expenses such as bills and mortgage
30% of your income towards should be allocated for wants, such as entertainment or eating out
20% of your income should go towards financial goals, such as saving for retirement or paying off debt
This is a great method if you're new to budgeting. While you don't have to strictly follow these percentages, they serve as a great guideline for creating a balance between obligations, splurges, and goals.
The key to making the 50/30/20 rule work is being able to separate wants from needs. It also requires you to be realistic with your spending and expenses.
For instance, if you live in an area with a high cost of living, you may have to spend 60% of your income on necessities, which means you'll need to decide how much of your money you'll dedicate towards wants and goals.
The 20/4/10 Rule
The 20/4/10 rule is beneficial to use when buying a car. When purchasing a vehicle, you should bring at least 20% of the total sales cost to the table. This helps to offset interest costs over the life of the loan by lowering the loan amount.
You'll also want to finance the vehicle for no more than four years and aim to spend no more than 10% of your income on monthly payments and related costs, such as gas, insurance, and maintenance.
Buying a vehicle is rarely an investment. In fact, when you drive a vehicle off the lot, the value has already depreciated. Using the 20/4/10 rule enables you to buy a vehicle that you can comfortably afford and one that won't leave you in the hole when it's time to sell or trade it in.
The 10% Rule
One of the most traditional financial rules that have been around for decades is the idea of saving at least 10% of your income towards retirement. The earlier you save and the more you save, the more growth you'll experience in your investment accounts.
If you can't swing putting 10% of your salary towards retirement, find a number that works best for you. Ideally, you'll want to make use of any retirement matching that your employer offers.
Many companies offer anywhere from 3%-10% matching on your contributions. This means that if you put 5% of your salary into an IRA or 401(k), your employer will match that amount dollar for dollar.
In determining how much you'll want to save towards retirement, you'll also need to set retirement goals. Do you want to retire early? Or do you have plans to live your Golden Years lavishly?
For any retirement investment questions you may have, you'll want to ask a professional. You can find the best financial advisor on Carefulcents.com.
The 20% Rule
Buying a home is a huge investment, and while it may be tempting to put as little down as possible, you end up spending a lot more money in the long-term. When buying a home, aim to put down no less than 20%. This rule is beneficial in that it:
Ensures you're buying a home you can afford
Lowers your monthly mortgage cost
Saves you tens of thousands of dollars in interest costs
Removes the need to pay private mortgage insurance
The 20% rule also increases your chances of being approved for a loan. Of course, you don't want to drain your savings account in order to put down 20%. The idea of this rule is to put down as much money as feasibly possible. After all, your dream home in rural Georgia should be paid off before you retire!
Conclusion
By following these four budgeting rules, you can ensure that you're making the best use of your hard-earned money while also making your money work for you. Whether you want to save more towards retirement or are saving to buy your first home, these guidelines are sure to make the process a little easier.