4 Things You Need to Know Before Buying Your First Home
This post may contain affiliate links or I may have received the product free in exchange for my honest review. See full disclosure for more information.
Becoming a property owner is an important rite of passage for many people. But buying your first home can also be one of the most confusing and stressful experiences of your life. Below are four tips for finding the best first home for you.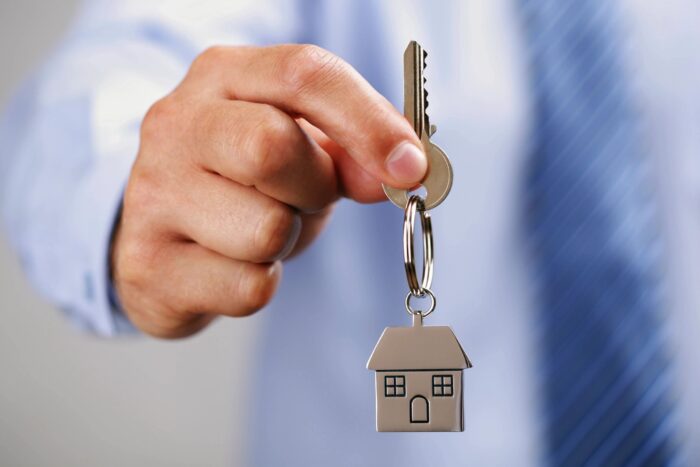 Debt Will Drag You Down
Moving into your first home should be the beginning of a new chapter in your life. But if you are moving in with the weight of existing debt around your neck, it will drag down the whole experience.
There are considerable costs involved in buying a new house. The money you pay for the property itself is just one component of this, albeit the largest one. You don't need to be entirely debt-free before you move into your first home, but it is a good idea to clear as much of your debt as you can beforehand.
The Best Home Is One You Can Afford
Just because you are debt-free, doesn't mean you can spend as much as you like on your first home. It is always better to have a more modest home that you can comfortably afford than to move into your dream home and find yourself perpetually running from mounting debt. Before you commit to purchasing any property, ensure that you have assessed the associated costs carefully.
Even adding updates to your home with Smart safety technology like digital thermometers, cameras and more are great investments.
What's the Neighborhood Like?
Just as important as the property you are moving into is the surrounding neighborhood. You don't want to find yourself living in a community that clashes with your personality or beliefs. It's also worth taking the time to scope out the local amenities. If you have limited mobility, for example, it can be difficult traveling long distances for groceries.
While you are checking out the neighborhood, make sure to investigate the public transport situation. Comprehensive transport links are essential for many people.
Get Some Contractors on Speed Dial
Owning your first home should mark the beginning of a new and exciting period in your life. However, it is unlikely to be without its challenges. If you have done your due diligence on the property itself, you should be able to avoid any nasty surprises. However, there are a million and one things that can go wrong in a home, but you don't appreciate this until you own one yourself. You can prepare for some of these things, but you can't prepare for damage from hail or a falling tree.
Keeping the contact details of contractors on hand will enable you to call them in as quickly as possible if and when you need them. For example, this contractor provides experienced hail damage roof repair in Colorado. A damaged roof can make your home uninhabitable, so it's something you want to get fixed ASAP.
Buying your first home is a significant milestone in anyone's life. Unfortunately, some people end up severely regretting their first property purchase. If you want to avoid finding yourself in this situation, it is essential to do your due diligence. Make sure that you thoroughly investigate both the property you are purchasing and the surrounding area. If either is a bad fit for you, you should consider moving elsewhere.