4 Ways Landlords Can Keep Tenants Paying On Time
This post may contain affiliate links or I may have received the product free in exchange for my honest review. See full disclosure for more information.
The majority of tenants are great people who pay their rent on time and have a great relationship with their landlords, giving them nothing to worry about for the duration of their stay. However, for some, they might genuinely struggle to get their payments in time, which can be a stressful, traumatic process. Here are four ways landlords can get sure to get their rent on time: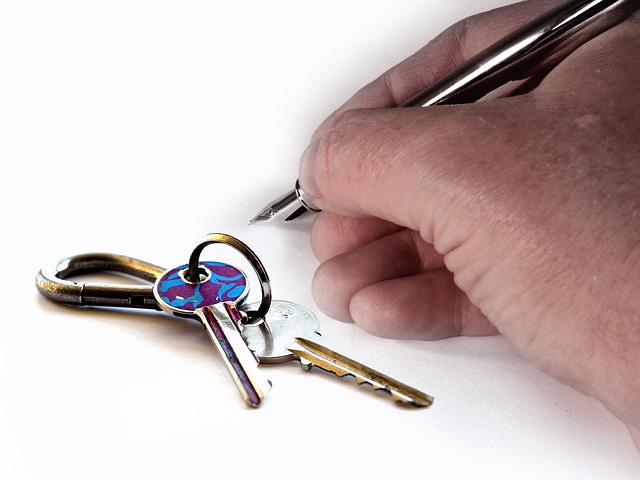 Set Up Automatic Payments
The easiest and most convenient way to keep your tenants paying on time is to have them set up a direct debit with you. This means that payment will come out of the tenants' bank account, usually on the first of the month or the last working day of the month, without the landlord having to do anything. The issue here is that payments can be stopped at any time without the landlord's knowledge, and if a tenant doesn't have the funds in their account, the payment won't be made on the agreed date, and an alternative arrangement will have to be made.
If you don't have automatic payments set up, landlords can use a paystub generator to create an invoice to send to their tenants each month. You can create, download, print and share these checks in a matter of seconds, and are a good idea even if it's just for creating payment records that have been made automatically.
Create Reminders via Phone and/or Email
Whether payment is made by cash, PayPal, bank account or check, one of the best ways for landlords to keep their tenants paying is to be organized and on top of their communication. This could be achieved by setting email and/or phone reminders for yourself to contact the tenants or setting these reminders for the tenants themselves. This could turn into a lot of hard work and organization if you have a large number of tenants, but for landlords who only have one or two properties, it's a more personal way of ensuring their tenants pay on time.
Have Regular Site Visits
Many landlords only check their properties as and when required, and mainly for maintenance issues, but it pays to have a closer eye on your property, and more contact with your tenants. Having a good relationship with your tenants should mean that you are more likely to be paid on time each month, and your tenants are likely to be more open and honest with you should they have any issues with making payments.
Have a Guarantor in Place Just in Case
Landlords often want a guarantee that a payment will be made each month, and one way to achieve that is to what sure that every tenant has a guarantor in place. This is essentially an emergency contact in the event that the tenant can't pay their rent, and is usually the parents of the tenant. If payment isn't made, the guarantor is contacted for payment, and they are required by law to pay the outstanding balance, as they will have signed a contract when asked to become the tenant's guarantor.