4 Winners- Kate & Mack and Towel of Babel Book! #MegaChristmas20
This post may contain affiliate links or I may have received the product free in exchange for my honest review. See full disclosure for more information.
Melissa Paredes wrote the Kate & Mack-themed books, activities, and resources to engage kids about the different languages and cultures around the world, and help instill a sense of how important it is to bring God's Word to everyone in a language they understand.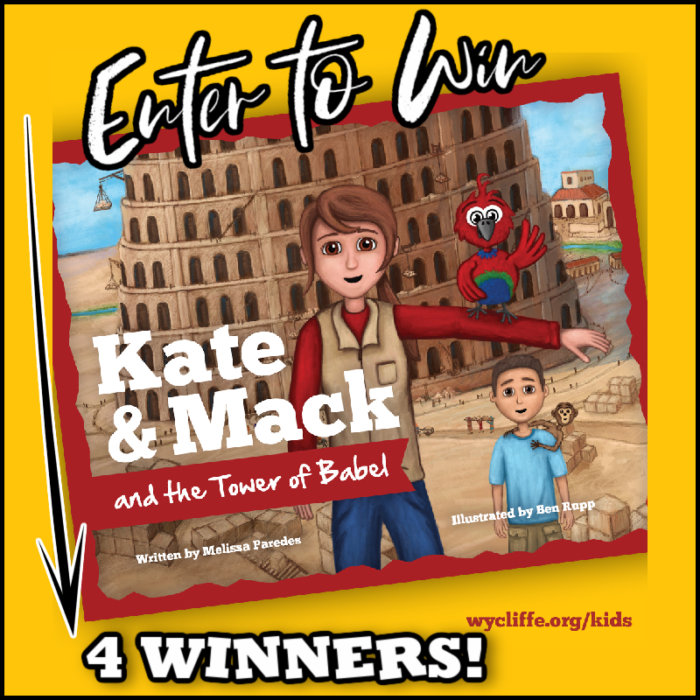 About Kate & Mack and the Tower of Babel:
Join Kate and her best friend, Mack, on their adventures as they learn about different languages, people and cultures — everything from Bible times to the world today! As they travel, Kate and Mack share about God's amazing love for them. Because no matter where people live or what language they speak, they all need to know that for themselves.
In this adventure, travel with Kate, Mack and some new friends back to biblical times. There, they discover when languages first began!
But the fun doesn't have to end with just the book. You can now download interactive lessons and activities for your kids by visiting wycliffe.org/kids. You can also sign up to receive emails when new activities are available, keeping updated with Kate and Mack's most recent travels.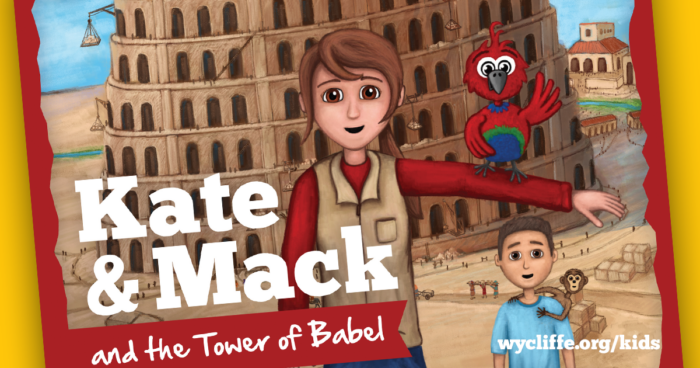 Don't miss the sale!
There's a great sale going on currently — you can get the book for $4 through Cyber Monday this year, and proceeds benefit Wycliffe's nonprofit's ministry to help the Bible get translated into minority languages around the world. Books make great Christmas Gifts!
ENTER TO WIN!
4 lucky readers will win a copy of "Kate & Mack and the Tower of Babel."
The giveaway is open to US/CAN for ages 18+
The giveaway ends 11/26 at 1159p est
Be sure to come back daily for more chances to win!