5 Healthy Holiday Entertaining Must-Haves
This post may contain affiliate links or I may have received the product free in exchange for my honest review. See full disclosure for more information.
Are you ramping up for the holiday entertaining that will go on this season? Here are a list of our 5 Healthy Holiday Entertaining Must-Haves!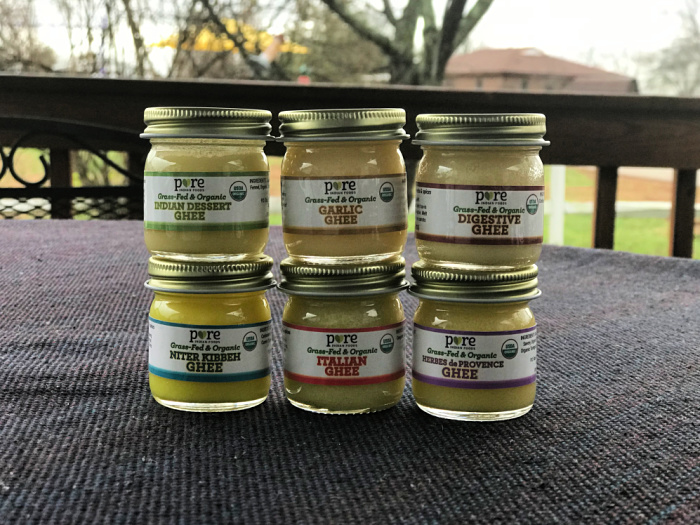 Spiced Ghee Sampler Pack from Pure Indian Foods
Ghee is a cornerstone of Indian cooking that makes every dish truly authentic tasting. Indian ghee is a rich clarified butter that is often used as a substitute for vegetable oil. One of the many benefits of using ghee to cook with, beyond its amazing flavor, is that it can remain stable at higher temperatures. The organic, grassfed ghee sampler pack contains one 1.1 oz jar of each of the following 6 unique flavors that can be used in a variety of dishes this holiday season: Digestive Ghee, Garlic Ghee, Herbes de Provence Ghee, Indian Dessert Ghee, Italian Ghee and Niter Kebbeh. The package includes everything you need to get cooking right away: a detailed description of each spiced ghee, benefits of the herbs and spices used, and recipes. Both 1.1 oz jars and 7.8 oz jars are available online at www.pureindianfoods.com.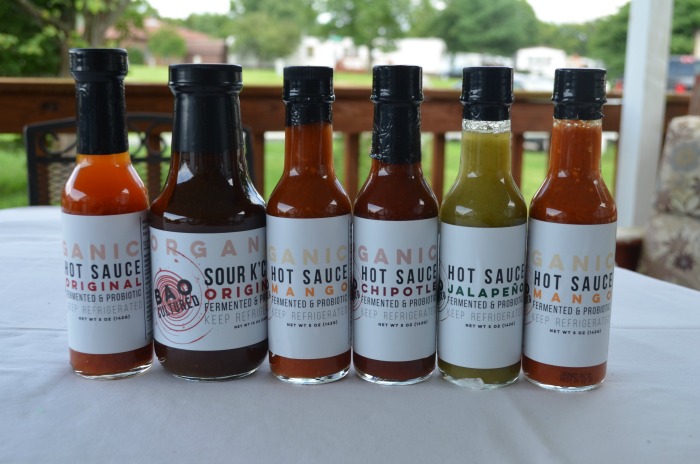 BAO Cultured Sauces
Add a healthy, flavorful twist to your holiay table! BAO Cultured Sauces add an extra flavor boost to your sauce, salad dressing, marinade and more. Packing a powerful dose of flavor and nutrition, the BAO Cultured Sauces 6 Pack includes Bao-B-Que, Sour K'Chup, Original Hot Sauce, Chipotle Hot Sauce, Mango Hot Sauce, and Jalapeno Hot Sauce. Fermented foods are usually rich in umami, the deep earthy flavor that makes you want to eat more. BAO is a blend of briny, tart, spicy, and umami…and a little goes a long way. 1-2 tablespoons is usually enough! Each bottle or jar of BAO is packed full of organic ingredients and vibrant probiotic bacteria. All BAO products are gluten-free, certified organic, vegan and fermented.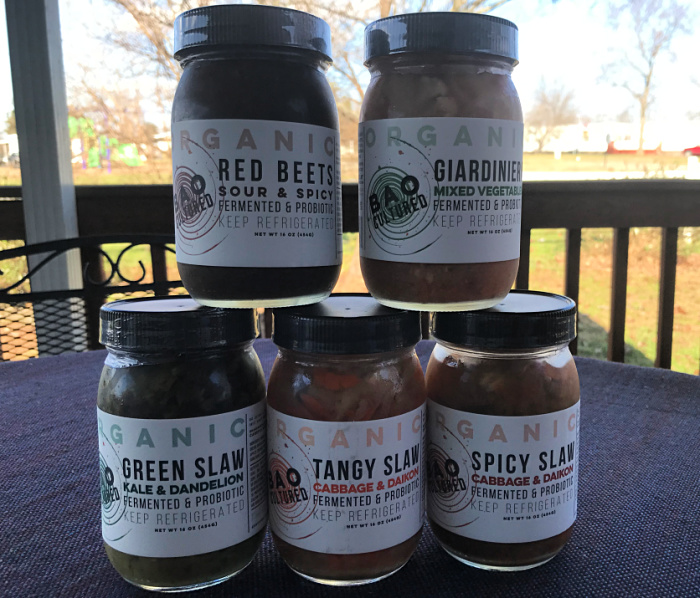 BAO Cultured Vegetables
Fermented food, such as BAO Cultured Vegetables, is full of flavor and is a great addition to salads, pasta, and holiday spreads! BAO Raw Slaw is available in 7 flavors, including Red Beets, Pickles, Giardiniera, Green Slaw, Spicy Slaw, Tangy Slaw, and Sour Pickle Relish. Whether served on top of your favorite salad, or as a healthy side, BAO Cultured Vegetables add tangy depth and flavor! Each jar of BAO is packed full of organic ingredients and vibrant probiotic bacteria. All BAO products are gluten-free, certified organic, vegan and fermented.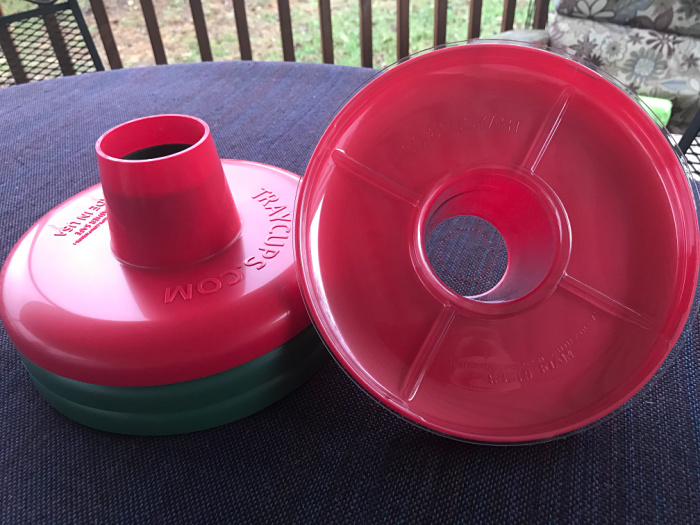 TrayCups® Party Plates
Party problem, solved! Tired of having one hand holding a plate of nibbles and the other hand carrying your beverage, but no way to enjoy either? With TrayCups Party Plates, one hand is all you need to hold and pair your favorite foods and beverages. The options are endless! These integrated tray + cup plates are perfect for any social gathering this holiday season. The Disposable Clear TrayCups serve as a stand-alone party plate, and are made from eco-friendly recycled food grade plastic, and can be recycled after use. Team Colors TrayCups® are also available. TrayCups® are 100% made in the USA with pride.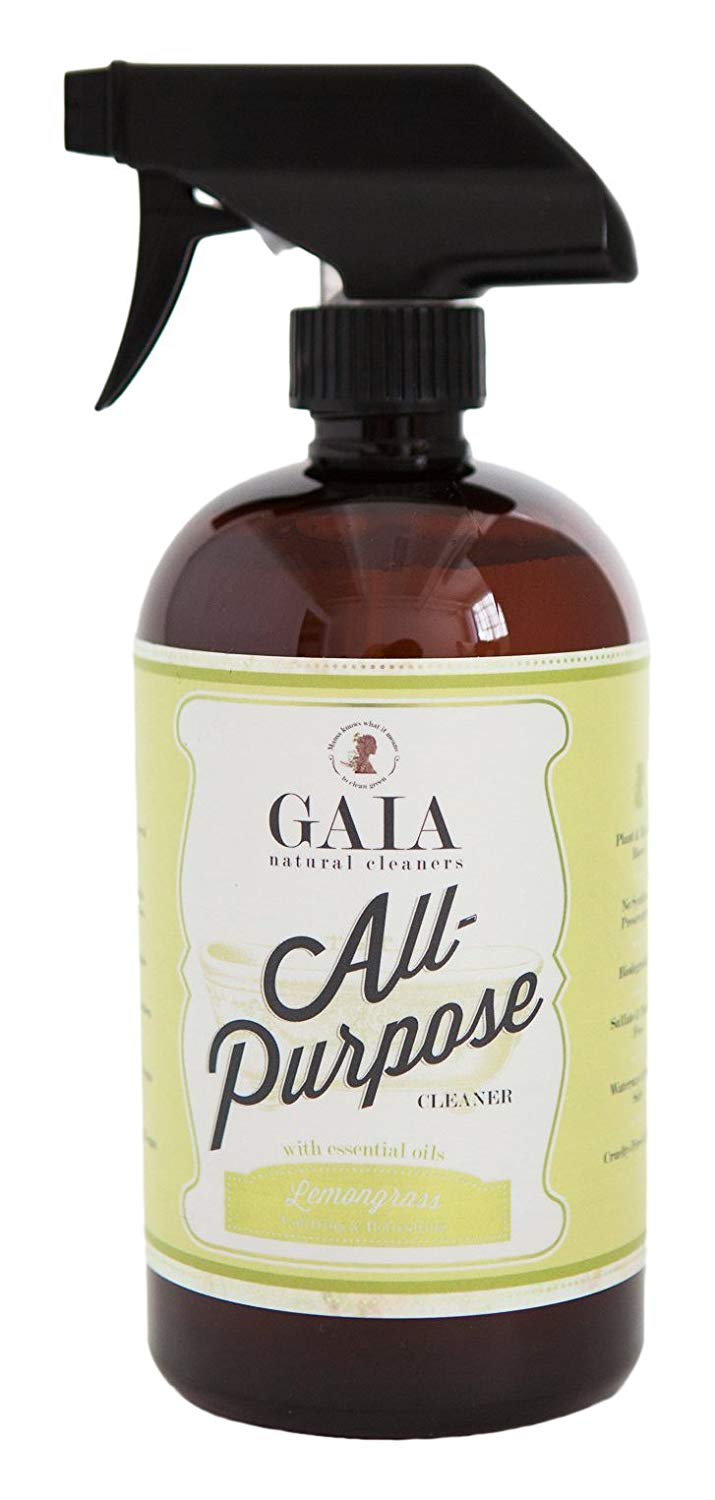 All-Purpose Cleaner from GAIA Natural Cleaners
Be party ready – naturally! GAIA offers an all-purpose cleaner that packs enough punch to clean any room, while leaving them smelling fresh and wonderful! Most importantly, this all-purpose cleaner is safe to use in a household teeming with children, pets, and yes, holiday guests! Made with only natural, environmentally responsible ingredients, and pure essential oils. Use anywhere in the house – just spray and wipe. Four scents are available, including Lavender & Lime, Lemongrass, Grapefruit & Tea Tree, & Mint (Spearmint & Peppermint).
Do you have some holiday must-haves that you keep on hand for entertaining? Have you tried any of these products? Leave a comment below telling us your thoughts.
---
We have added these holiday products to our 2018 Holiday Gift Guide