5 Helpful Gadgets for Doctors and Nurses
This post may contain affiliate links or I may have received the product free in exchange for my honest review. See full disclosure for more information.
It's no secret that doctors and nurses deal with a variety of complexities and micro tasks on a daily basis. For this reason, medical professionals are typically equipped with a range of tools and accessories to make their job easier. As technology continues to advance and expand, we're seeing even more gadgets that healthcare workers can use to make their jobs more convenient. With that said, here are five gadgets that can help you become more productive and efficient while at work: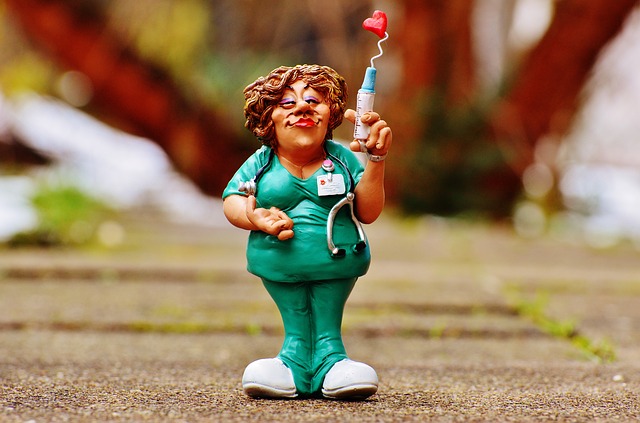 1. Posture Sensor
Doctors and nurses can spend a lot of time sitting and slouching while working at computers and dealing with patients. In addition to notifying you via slight vibration whenever your lower back is in a poor position, posture sensors can also help you keep track of how long you've been sitting, steps taken, calories burned, distance walked, hours slept, and even the position in which you slept.
2. Vein Finder
Finding a suitable vein to draw blood from is one of the most annoying tasks dealt with by nurses. As such, many have begun carrying a portable vein finder, which uses a transilluminator light to make blood vessels glow. Many of these tools also contain attached utilities for closing veins and stretching skin without a tourniquet.
3. Wearable Notepad
Note taking is a largely overlooked yet central part of being a doctor or nurse. There's a tremendous amount of information to keep track of, and attempting to store it all in your memory is not only difficult it could also be dangerous if you forget important patient data. A wearable notepad easily attaches to your uniform and is convenient to fetch when you need to jot something down with little or no notice.
4. Voice Recorder
When you don't have time to stop and write down notes, a handy USB voice recorder can be the perfect utility. These devices typically record your voice in .WAV format and can operate for up to 15 hours on a single charge, which should be long enough to cover any shift at a hospital or clinic. They also make it easy to save your recordings to a computer or mobile device.
5. Nurse's Watch
Whether you're taking a patient's pulse or are just anxious to know when you'll be getting off, having a handy watch can be a real convenience for a nurse. Unfortunately, wearing a wrist watch is not always practical or comfortable because of how frequently you have to change gloves and wash your hands. Nurse's fob watches (http://www.color4care.co.uk/12-nurse-watches) hang in your pocket, can be retrieved with minimal effort, and are available in an array of styles.
You Probably Have a Smartphone – Start Using Medical Apps
There aren't many doctors or nurses on the planet who don't have a smartphone that they bring to work everyday. Did you know there are more than 10,000 medical apps available for mobile devices, and many of them are not only useful to patients but also to healthcare providers? There are even a number of apps that have been or are in the process of being approved by the NHS. Thus, be sure make use of your smartphone by looking into apps that can enrich your research and patient care capabilities.