5 Most Common Reasons Why Pests Are Attracted to Your Home
This post may contain affiliate links or I may have received the product free in exchange for my honest review. See full disclosure for more information.
There might not be a single homeowner in this world that has not witnessed the presence of pests in his home because these creatures are incredibly sneaky. As a result, they manage to get through the defenses of your home despite the presence of some exhaustive preventative strategies.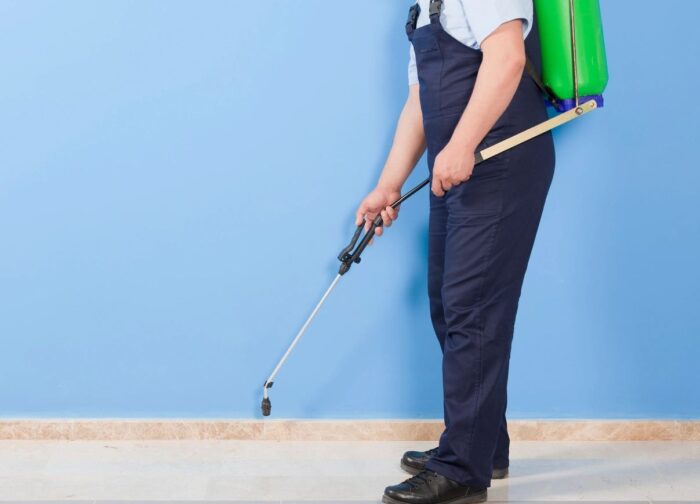 Therefore, it is crucial that you stay alert for the signs of various pests, so that you are able to reverse the situation before it is too late. Many homeowners tend to ignore one basic aspect of pest control, that is why pests are attracted to their homes in the first place. Therefore, we have discussed here five most common reasons behind pests falling in love with your home, so that you can eliminate those factors and get yourself out of paying professionals like Detroit pest control.
Presence of Moisture:
Like human beings need water to survive, there are various species of pests that are attracted to your homes due to the presence of moisture in your house. It can be due to leaks in the plumbing system, which can lead to dampness in various areas of your home.
As a result, cracks start to appear in the walls of your house, and they can serve as an open invitation to pests like ants and termites. Moreover, moisture near the water drains attract pests like roaches. Therefore, make sure that there are no leaks in the water pipes of your home, and cover the water drains properly to keep roaches at bay.
Presence of food and waste:
Pests are attracted to houses where they can find a hefty supply of food, and they keep on visiting such houses, and subsequently end up forming their colonies. Therefore, make sure that you keep your dining room and kitchen squeaky clean, such that not even a single crumb of food can be found.
Otherwise, your house will be flooded with food hunters like rodents, whose presence can do a lot of damage to your property. One thing you need to realize is that the food that we throw as waste is also attractive for pests. Therefore, it is highly advised to take out the garbage daily because the food items start to decompose, and invite all sort of pests and microorganisms.
Presence of moderate temperature:
The temperature of outdoors keeps on varying according to the changing seasons, which can be quite troublesome for various kinds of pests. For example, pests like termites, ants and mosquitoes cannot withstand extremely cold weather, which is why they become dormant in the winter season. In the face of such an extreme climate, your house becomes incredibly inviting to the pests because it has a moderate temperature, which is perfect for their survival.
Presence of clutter:
Pests love clutter because it provides them with myriads of hiding places where they can live happily with utmost convenience. If your home has a lot of clutter like stacks and stacks of stuff stored in the basement, attic or cupboards, be ready to be visited with pests like scorpions, spiders and rats. Therefore, it will be in your best interest to declutter your home, and to get rid of everything you do not need.
Presence of access points:
No matter how much pests are attracted to your home, they will never be able to sneak in if they are unable to find access points. But, almost every house has access points because pests only need small gaps or cracks to sneak into your home. They also use larger access points like chimney vents, drain pipes, and gaps beneath the entry doors of your home.