5 Pest Signs To Look Out For In Summer
This post may contain affiliate links or I may have received the product free in exchange for my honest review. See full disclosure for more information.
When summer comes around, the warmer weather not only brings people out of their homes but invites insects inside. Even well-maintained and continuously cleaned homes may fall victim to the plague of pests. Infestations can happen quickly, especially if they are not noticed before they have truly taken off.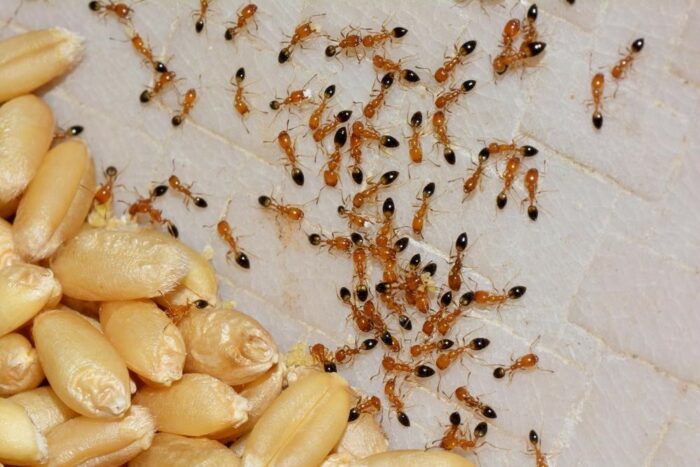 Pest infestations can significantly disrupt the comfort of your home as well as its structural integrity. You can take the task of pest control into your own hands or hire a professional exterminator to get rid of them for good. However, you choose to take on the task, it is important to be able to identify that pests have infiltrated your home to know that something needs to be done.
Let's look at five common pest signs to watch out for this summer.
Damaged Interior Or Exterior Wood
One of the most prominent signs of a termite infestation is damaged wood. Looking for major warning signs such as hollow or sagging wood inside or outside of your home if a good practice to follow to catch the problem before it is too late. If this infestation is not addressed early, termites will literally eat away at the investment you have placed in your home.
Termites also emit a clicking sound that can be heard by putting your ear close to the wall. If you hear this, you need to call the exterminator right away.
Ant Trails
Ants commonly travel in lines as their pheromones are dropped to guide their brethren towards sources of food. If you notice such a trail in your home, the chances are high that there is an ant infestation in your home. While the occasional ant in your interior spaces is nothing to panic about, seeing larger numbers is a cause for concern.
Bed Bug Bites
There is nothing more invasive than having a pest infestation actually affect your health and the personal well-being of your household. The classic sign of a bed bug infestation, namely, red bites on your skin, is a serious cause for concern. While they are not usually carriers of disease, a bed bug infestation can be a traumatic and unsettling experience.
Since bed bugs are quite small, you may not notice any actual bugs in the early stages of an infestation. Their eggs are also extremely small and will go undetected to the untrained eye. Despite their name, you may also find them in any number of spaces around your home, including cracks in the wall. They rely on human blood to lay eggs and reproduce, so be sure to examine your skin for small patches of red bites that resemble mosquito bites.
Roach Droppings
Cockroaches are an unpleasant infestation to have in your home. One of the tell-tale signs of a roach infestation is groupings of their droppings. You may also see traces of their egg casings or even the occasional dead cockroach. If you see one, there are likely many more.
However, since cockroaches come out mostly at night, you may not directly notice any in your home until the infestation has progressed. Make sure that you are vigilant for the ground coffee-like droppings of these creatures to stop the infestation in its tracks.
Seeing Large Amounts Of Bugs
If you actually notice large amounts of pests inside your home, then there are good chances that the problem is fairly severe. You must call a professional exterminator as soon as possible if the problem seems significant.
Do Not Hesitate To Take Action
The longer you wait to stop a pest infestation, the more your well-being and home will be impacted. Look for these classic tell-tale signs of a pest problem and make sure that you do not hesitate to call the exterminator if you want the problem solved for good.