5 Regular Checks You Need To Make To Keep Your Car Healthy
This post may contain affiliate links or I may have received the product free in exchange for my honest review. See full disclosure for more information.
Do It Yourself car maintenance is something of a lost art. Modern vehicles have complex computerized diagnostics systems that cannot be accessed in your driveway without specialist tools. Maintaining essential engine components without diagnostic tools and the right training is as likely to harm your car as it is to keep it running. Despite this, there are plenty of simple checks and procedures that you can undertake on even the most complex vehicle to keep it in running order. Many people make the mistake of simply running their car without conducting any form of maintenance. Here is a quick guide to the procedures you can complete at home with no specialist training.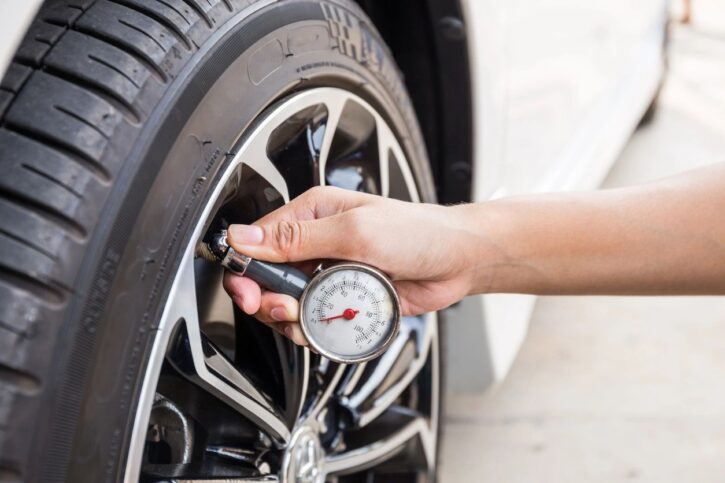 Air Filter
Air filters are easily accessible and very easy to change yourself. A clogged air filter can adversely affect your vehicle's economy. Air filters usually sell for under 20 dollars.
Tire Pressure And Quality
Checking tires regularly is essential to safe travel. If tires are over or under-inflated, then the risk of a blowout is increased greatly. Under-inflated tires are also much more expensive to drive on. Remember, the more blowouts and flat tires that need attention that you have, the more expensive your car insurance is likely to be. If you regularly drive in the desert and want to get car insurance in Las Vegas NV, check your tired more regularly. Constant desert driving is extremely hard on tires.
Check your tires regularly for punctures, abrasions to the sidewall, and wear to the tread. In most states, there is a minimum depth of tread required on all roadgoing tires. If you are stopped by a policeman and don't have good enough tires, then you might find yourself in a little bit of hot water.
Oil Check And Change
Check your oil levels every few hundred miles using the dipstick located in the well. As well as checking the quantity of oil in your vehicle, you should also check the quality. If your oil is unusually gooey or consists of separated elements, it is being tainted by a leak.
Changing oil involves the removal of a plug from the bottom of the car. This is certainly doable but should only be attempted with are and a proper jack setup. Leave this to a mechanic if you are unsure.
Power Steering Fluid
If your steering is stiff or judders when you are attempting to turn the wheel while stationary, there is a good chance that you need to replace your power steering fluid. This is usually a relatively simple procedure. You might need a turkey baster or pump to remove fluid from the well before replacing it.
Radiator Fluid
The radiator in your car is responsible for dissipating heat from your engine into the air. It does this by exposing hot coolant that has been circulated around the engine to air blown in by a fan or intake. If you have a coolant leak or if your coolant becomes tainted with another liquid, then your can is in danger of overheating. Check your radiator fluid frequently and replace it with coolant when necessary.