There could be millions of people in the world who might have recently discovered they have a serious health issue. While it may seem your world has just crashed down, I'm here to tell you, you can get through this. There are a few ways you can deal with your disability in a healthy manner. Let's take a look at them one by one: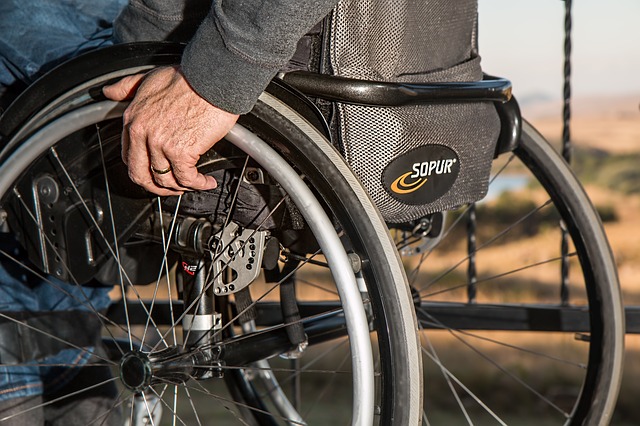 Accept what has happened
Now that you have found out about your disability, what's next? You are feeling a range of emotions and that is normal. People who try and disregard your emotions, distance yourself from them. If the society you are surrounded by doesn't accept you, do not fret over it. You have to live with this fact for a long time, so it wise to find a long-term disability lawyer to help you out.
Allow Yourself to Feel
As I mentioned before, it's okay to feel whatever emotion comes your way, everything you are going through is valid. Do not suppress your anger or sadness. Believe it or not, the more you allow yourself to feel, the easier it is to heal and accept what has happened. If you feel there is no proper way to let out your emotions, look for someone to talk to or engage yourself in some activity. Read about other people's struggles and learn from those. Sometimes, it's better to feel like crap in order to allow yourself to be happy again.
Find an Outlet
You need to remember that your road to better days doesn't have to be sad and cooped up at home or in bed all day. Find something you loved doing and do it! Some people may find it hard to do that because of their disability but hard doesn't mean it's impossible. Try it without worrying about people's reaction or whatever your brain tells you. There is nothing you cannot do if you set your mind to it. And if that's the case, try to find another activity. Do not pity yourself. There is a difference between feeling sad and pitying yourself and if you do the latter, you will never be able to beat your hardships. Stay happy and look at the brighter side no matter how hard it may seem.
Acknowledge What You Have
Do not ignore the problem you are facing. It may be your coping mechanism but believe me, it's not good to follow. Read about your condition, talk to other people with the same illness, discuss with your doctor and ask them questions. And find things you can do to make it better. Eat the recommended foods, do the suggested exercises and change your lifestyle to best suit your condition! Do not take your ailment lightly. When people approach you with questions, you should be able to explain to them your condition.
Rely on Friends and Family
This is a no-brainer but some people find it difficult to disclose their situation to friends and family. If you are doing this because you feel it will worry them, trust me you are mistaken. Your good friends and family would be there for you at the time of need. It will not only make the tough road ahead easier for you but will also allow you to have someone by your side helping you along the way. It is okay to ask for help.