5 Wedding Expenses to Plan For Upfront
This post may contain affiliate links or I may have received the product free in exchange for my honest review. See full disclosure for more information.
Are you in the process of planning your wedding? Are you looking forward to everything that goes along with this? Are you hoping to set a budget in the near future, all with the idea that it will help you avoid a bad situation?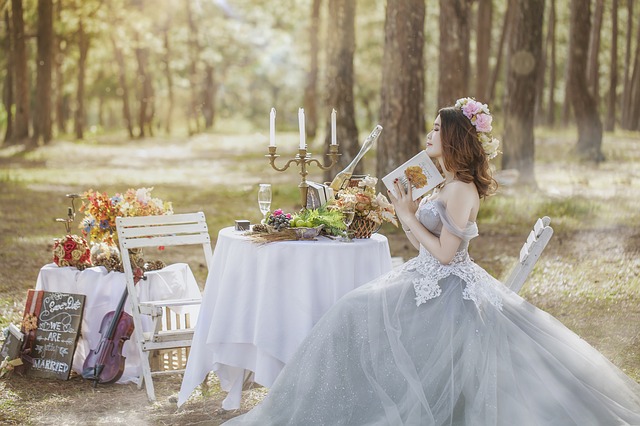 Although many wedding expenses can come into play, it's imperative that you do your best to plan for each and every one as soon as possible. Once you have a list of your expenses, it's much easier to feel better about where things stand in regards to your finances.
With the average cost of a wedding right around $35,000, most people find that they're going to part with quite a bit of money along the way. Even if you have some help, such as from your parents, you may still be putting out some of your own money.
With this in mind, let's examine five wedding expenses that you absolutely need to plan for once you become engaged:
The Venue
It goes without saying that this is one of the most important decisions you will make. Of course, it can also be a decision that has a big impact on your budget.
You should compare as many venues as necessary to find one that you can afford. By keeping an open mind, you should be able to make a confident decision that has you looking forward to your big day.
Wedding Dress
As a bride, you have a lot on your mind. For instance, you'll need to spend some time searching for the right bridesmaid dresses. As important as this may be, your wedding dress should be at the top of your priority list.
From local shops to online stores, there are many places to turn for a wedding dress. Once again, an open mind will work in your favor.
Cake
Don't let this detail slip your mind, as your wedding cake is extremely important. Not only do you want it to look the part, but it should taste good as well.
The more time you leave, the easier it is to find a wedding cake that meets all your requirements.
Tip: Don't hesitate to taste a few different types of cake, as you want to find the perfect flavor (from the perfect bakery).
If you need any inspiration, don't hesitate to search online. There are websites, such as LoveProm, that can point you in the right direction.
Food
Just the same as the cake, choosing food for your wedding is every bit as challenging as it sounds.
This can make or break your big day. It can also make or break your budget.
You have a few options when choosing food. You could select a venue that offers the option for catering. You can also bring in an outside caterer. Either option will work, as long as you know what you're looking for and how much you're willing to pay.
Honeymoon
It can be great fun to plan a wedding, however, there is nothing more exciting than your honeymoon.
You definitely need to plan for this expense upfront, as your options are nearly unlimited. From a local trip to the mountains to an exotic beach vacation, you'll quickly want to determine what you can and can't afford.
Tip: Spend a good amount of time researching honeymoon destinations and ways to save money. You'll be glad that you did when it comes time to book your trip.
Final Thoughts
As you can see, there are many expenses to think about as you plan your wedding. If you go overboard – maybe by running up too much credit card debt – you can always fix things in the future, such as by completing a successful balance transfer.
For most couples, the right approach to planning is the key to their success. This is something you should always keep in mind.
What are your thoughts on the most important wedding expenses? Do you have any experience planning a wedding? Were you able to get everything you wanted, all without breaking the bank? Share your personal experience and tips in the comment section below. Your advice can help other couples when planning their big day.