Gwee ~ Perfect cleaner for all your technology #FALChristmas
This post may contain affiliate links or I may have received the product free in exchange for my honest review. See full disclosure for more information.
Does your phone get that gross, oily film on it each time you use it and carrying a cleaning cloth is just cumbersome?  The perfect solution is Gwee!  Gwee is a portable micro-cleaner you can keep right on your phone or keychain.
More about Gwee:
The Gwee™ line of touch screen and optical cleaning products is the brainchild of inventor Tad Mayfield in Houston, Texas. In late 2011, after many weekends spent at the family's kitchen table developing prototypes, Mr. Mayfield decided that a business could be created from this substantial group of innovative products. He then asked Marketing Consultant, Randall Montalbano to explore the commercialization of this new line of cleaning products for touch screen devices that offered convenience, portability and performance. And having validated everyone's hunch, it was obvious that Gwee™ met a need in this niche market, and with the addition of entrepreneur and former business owner, Dan Valdez, as President, Gwee™ was founded.

Over the course of the next two years, Mr. Mayfield, Mr. Valdez and Mr. Montalbano developed and refined the portfolio of Gwee™ products, continued to build the company, and began to implement the go-to market strategy. Manufacturing, packaging, distribution, branding, digital, advertising, and of course, sales were researched and secured, and with each milestone of implementation, Gwee™ affirmed it's place in the market.

Besides cleaning performance using anti-microbial infused material that address dirt, oil and smudges, functional and portability are the driving value propositions of Gwee™. "When and Where You Need It" is the brand essence of Gwee™ and each product is designed to be multi-functional in use. Uniquely, Gwee™ can be used beyond electronic devices to clean other glass based items like eyeglasses, sporting glasses and sunglasses.

It is estimated that over 90% of Americans own an electronic device such as a laptop computer or a personal mobile phone. Is it really a good idea to use your shirtsleeve or pant leg or a tissue (which actually leaves more dust) to clean the screen? Why not avoid the possibility of scratches and damage to your device screen by using a product that can clean your screen and carry with you at all times?

From touch to screen – hygienically clean, with Gwee™.
I always hate that filmy layer each time I use my phone.  I have wiped it with a scarf, a sleeve, my hand, a tissue and more.  Now that I have added the handy Gwee button to the back of my phone.I can clean it anywhere I go with a hygienically created cloth that is portable.  I don't have to use anything else ever again.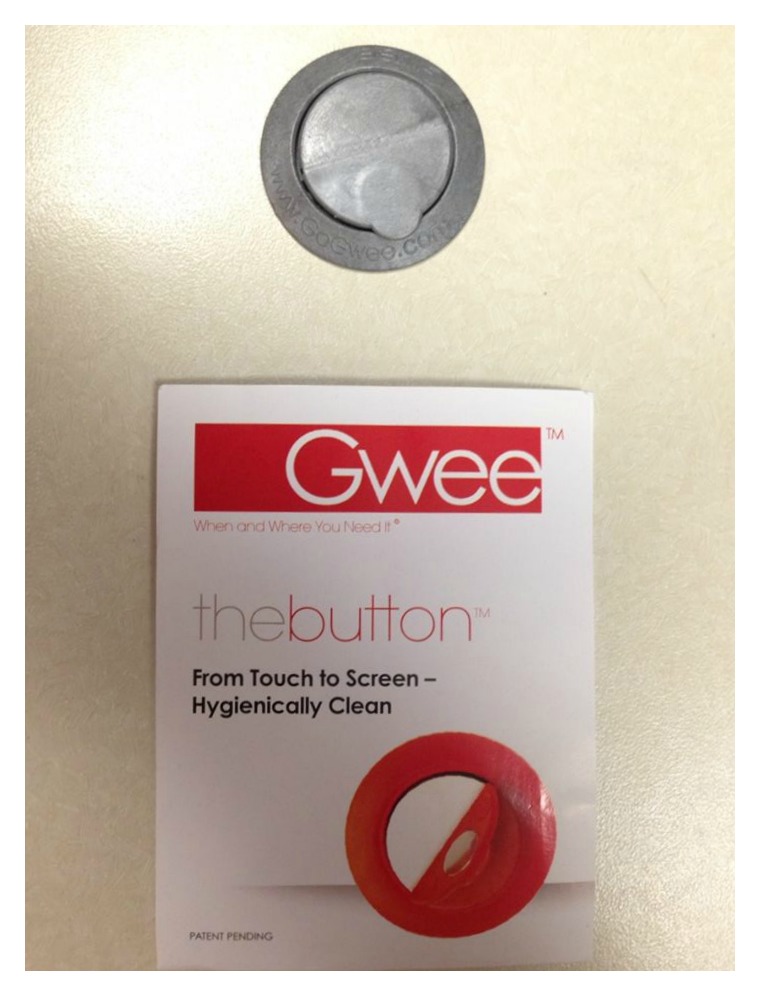 Gwee products are the kinds of gifts that nearly anyone can use and make the perfect stocking stuffer.  Right now, you can even save 15% off use code: AGwee4me.  Available on Amazon, you can purchase Gwee products today and even score free shipping on your orders.
Be sure to stay connected socially: