7 Holiday Gift Ideas for the Sports Fan
This post may contain affiliate links or I may have received the product free in exchange for my honest review. See full disclosure for more information.
Do you have a sports fanatic in your life or are you one yourself? Christmas time is a time of merriment and mirth, but it is also peak season for fabulous sports like football, basketball and more. Here are some 7 holiday gift ideas for the sports fan you know or are yourself.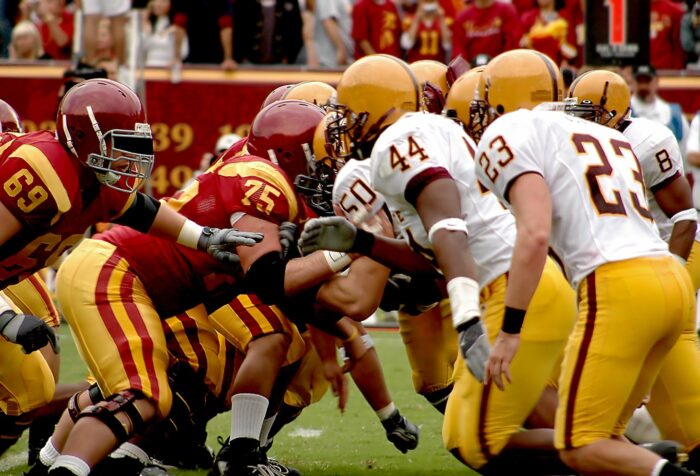 Indoor/Outdoor Grills
Grilling has become synonymous with sports and tailgating. A great indoor/outdoor grill is something that a true sports can will appreciate. Consider a Coleman portable propane grill is perfect for grilling hamburgers and hot dogs no matter where you are. Whether you are in the parking lot outside of a sports stadium or in your own backyard, this portable grill will serve up savory burgers and brats that your entire team will route for.
Sports Play Package
Sometimes, the weather prevents even the most diehard fan from being able to attend their hometown game. Whether your team is on the road or playing a home game, you want to show your support and maybe even make a little something in the event of a team victory. Giving your sports fanatic chance to place sports bets online and watch as their favorite team brings home a victory can be so exciting and rewarding.
Sports Apparel
You can't go wrong with gifting someone a piece of memorabilia that they can proudly don or showcase to friends and family members. I remember when my Colts won the big game in 2006 and could not wait to get my official jersey to proudly show off my hometown support. Gifting a football jersey, college football grilling apron or even a baseball bobblehead, one of the best ways to brighten your sports fan's day is with a great piece of sports apparel or memento.
Season Tickets
Have you ever been to a live football or baseball game? There is something about the atmosphere that sparks a sense of joy, camaraderie and excitement. Season ticket holders come to truly meet, bond and support like-minded fanatics around them. Gifting season tickets to someone's favorite sports team and arena is not only a true gift to the recipient, but you as well, as you can join them for each game. It is the ultimate Christmas gift that keeps on giving all season long.
Food for Tailgating
No sports event is complete with out delicious food to enjoy during the big game. Sitting on the sidelines during a live game or from the comfort of your living room, food is the international language that brings people together. Gifting a hearty meat package to grill and serve to family and friends is a great gift for not only the giftee, but the entire team! Steaks and chops, burgers and brats, wings and more, all these delicious food options are what make a true game complete, along with a team win!
Culinary Sports Gear
You don't have to attend every game to show your team support. Tailgating at home? You can entertain guests with team-themed food like a special cake made with this team-themed silicone cake pan or cookie cutters. Nothing says "Go Team!" better than some delicious delicacies in the shape of your team logo.
Video Games
Sometimes it can be hard to come down off of the euphoria of a great year after the playing season ends. A way to keep that spirit going is a video game that you can play on your own gaming system. This gives you a sense of excitement and like you are part of the game all year long, not just during playing season.
Do you have a sports fanatic in your life? Are you a sports fanatic yourself? What are some great gift ideas you have? Share with us your favorite sports gifts.