Wentworth Wooden Puzzles Trimmings and Tangles Christmas Puzzle #MegaChristmas22
This post may contain affiliate links or I may have received the product free in exchange for my honest review. See full disclosure for more information.
Christmas time is here and soon you will be looking for that perfect gift for that special someone. I love doing puzzles and Wentworth Wooden Puzzles has just the perfect Christmas Jigsaw Puzzle that get you in the holiday spirit. Jigsaw Puzzles have always been a time honored tradition between families to get together, spend time building the puzzles together and Wentworth Wooden Puzzles has some of the best scenes that will come alive on your kitchen table. I love the sturdy wooden pieces that will last a lifetime!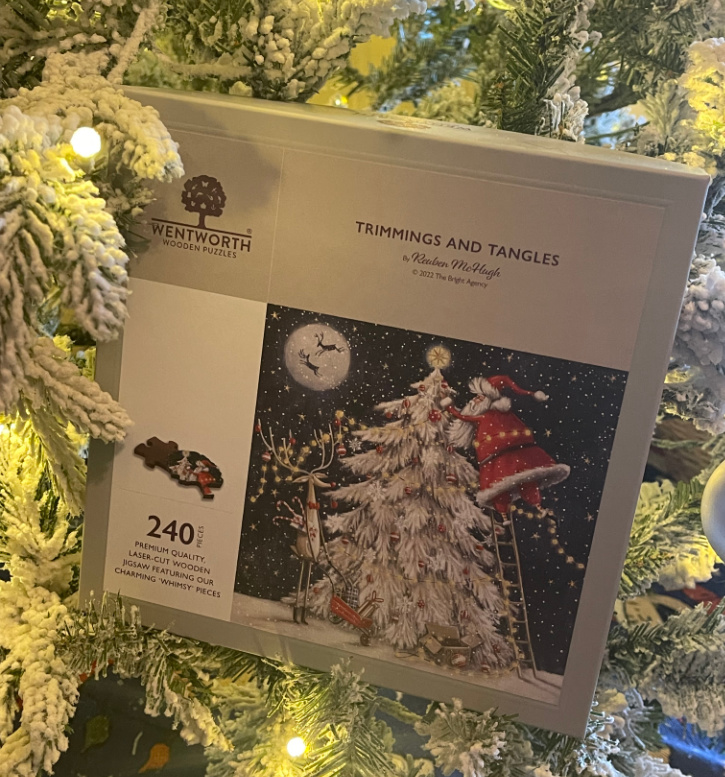 About Wentworth Puzzles:
Since Kevin Wentworth Preston founded The Wentworth Wooden Jigsaw Company in 1991, we have been producing unique and intricately crafted wooden jigsaw puzzles from our factory in the heart of the Wiltshire countryside.

There are now a growing number of Wentworth Puzzle enthusiasts around the world who buy direct from our website or mail-order catalogues, plus an equal number who buy our puzzles as presents for family and friends. Our puzzles are also stocked by museums, galleries and gift shops around the world, including The National Gallery and The National Trust here in the UK. World-renowned corporations such as Virgin, have also commissioned our custom made puzzles for many different uses, from customer gifts to corporate videos and training events.

Wentworth's jigsaws make perfect puzzle gifts and are a delightful distraction from the stresses and strains of everyday life. In a world where it's easy to get consumed by the sole pursuit of electronic gadgets, you'll find our unique brand of wooden jigsaws an entertaining and rewarding alternative. No matter what your age or experience, we have a jigsaw for everyone – from 25 to 1,500-piece puzzles to suit the amateur hobbyist or the hardcore veteran.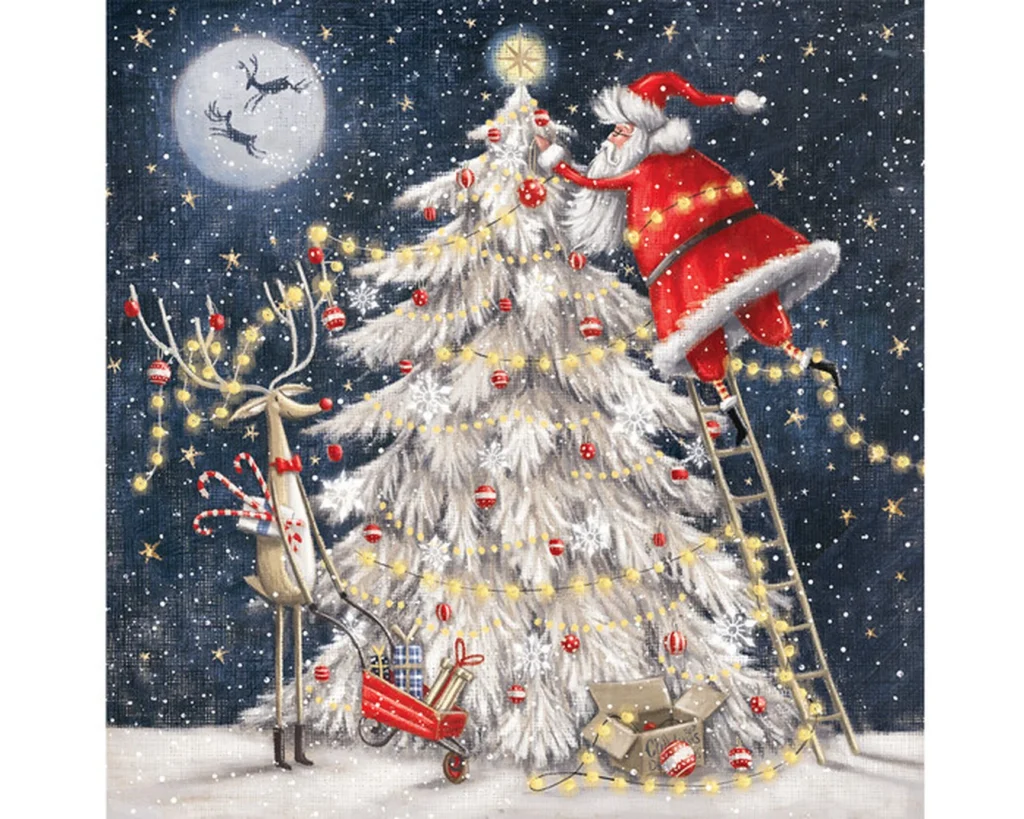 Try not to get all tangled up in the Christmas decorations as you dress the tree. Santa and his helpers are making the final preparations whilst a couple of his reindeer dance and prance around the starlit sky.
This square puzzle is a fun festive solve, with Santa, star and decoration-themed pieces, perfect for when you might need some Christmas decoration inspiration.
Key features:
Featuring shaped puzzle pieces, called whimsies, designed to match the theme of the image for an entertaining experience.
Irregular shaped puzzle pieces for added challenge, including dissected corners, straight pieces within the puzzle and non straight pieces around the outside.
All our puzzles are made using wood from sustainably managed forests. The box is also made with recycled materials and no plastic is used in our packaging process.
Made in the heart of the British Countryside, this premium quality puzzle is a sustainable and durable product made to last for years to come.
Precision laser cutting ensures intricate jigsaw puzzle pieces that fit together perfectly.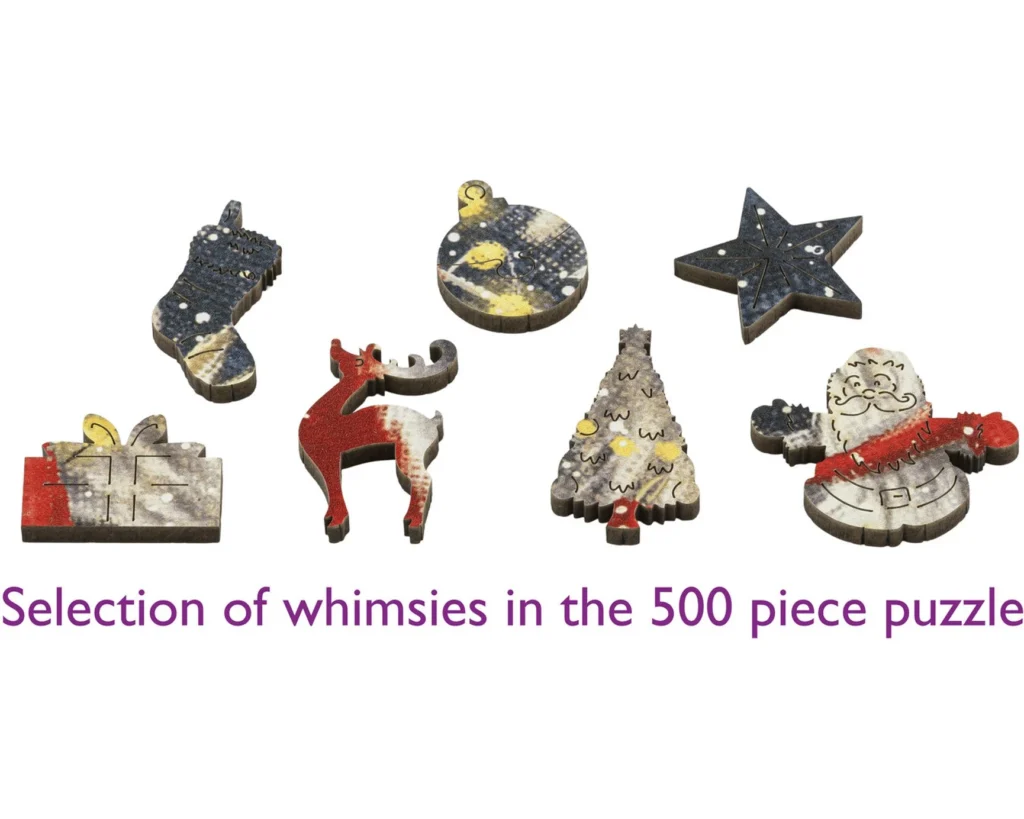 Trimmings and Tangles puzzle is available for purchase on Wentworth's Website
Stay Socially Connected with Wentworth:
________________________________________________________________________________________________
We have added Trimmings and Tangles to our 2022 Holiday Gift Guide