For some people, bathroom renovation is a dream. For others, it is a nightmare. In the end, it all depends what you expect from your bathroom.
Regardless of your preferences, money and time, bathroom makeover is a process that requires your full attention. There are numerous things that can go wrong and you, as a homeowner, need to make sure everything goes as planned.
Luckily for you, we prepared 7 magnificent tips that will lead you through perils of bathroom renovation. Check them out.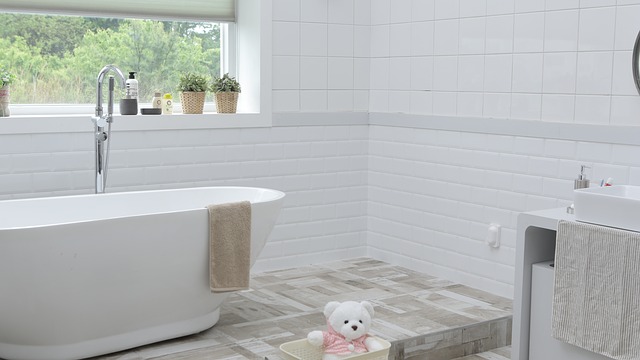 Adapt your bathroom according the family size
Family size increases or shrinks as the time goes by. If you have an enormous family bathroom and your kids went to college, you might consider reducing its size. This will give you a bit more space in other rooms. Similarly, if you were a bachelor and got married, think about increasing it. Renovation is the best time to do this.
Tiles are crucial
When it comes to design of the bathroom, tiles are the one that set the tone. Before you make your final choice, make sure to pick several designs. Oftentimes homeowners are too rash and pick first thing they like. Your tiles need to go well with the rest of your home. Although you can have some freedom when it comes to bathroom, overall design should not stray from your home style.
Do something with your mirror
People usually focus on the mirror when they enter the bathroom. This is very common as your guest wish to see if everything is ok with their make-up and face. Due to this, they will most definitely pay attention to it while neglecting rest of the room. Make sure to do something with it that will make a nice impression. Although you can skim on some other stuff, you should definitely invest in a vanity mirror with lights surrounding it.
Bathtub gives you class
Nowadays, most homeowners are opting for bathroom stall. This is a functional solution that frees a lot of space in your bathroom. But, in most cases, it is not an appealing one. Bathtubs leave a much better impression on your guests and are especially nice if you have classy theme. Nevertheless, you will have to be careful as they may feel a bit too much for small bathrooms.
Use a natural design
Furniture made from wood is really popular as of late. When it comes to picking your cupboards and cabinet, get a wooden piece. They are good for almost any style. Even if you have a modern bathroom, it is easy to incorporate such a piece. Furthermore, wood makes people much more relaxed and comfortable which is another benefit.
Fold your towels accordingly
Every little element in your bathroom plays a part. Together, they can create an incredible sensation or they can leave a bad taste in your mouth. Towels can be your hidden weapon. Instead of changing tiles or making some other drastic changes, you can use well-folded or arranged towels to add some colors to your bathroom. It is a small change but a noticeable one.
Use shelves
If you do not have enough space and there is no way to increase the size of your bathroom, you might consider adding shelves. Basically, shelves can be positioned on a higher level so they do not bother people who enter the room. Additionally, this will allow you to skip a cabinet and place most of the items on shelves.
What are your biggest issues during a renovation? Do you have trouble picking the proper tiles? Let us know in the comment section bellow!