7 Things That Are Easily Overlooked During a Move
This post may contain affiliate links or I may have received the product free in exchange for my honest review. See full disclosure for more information.
Relocating can be a logistical nightmare with lots of moving pieces. Hiring a moving company relieves the stress since you can rely on their experience. However, trying to coordinate a move out at one location and a move in at another requires tight organization. Even the most organized individuals usually forget one or two important to-dos.
To get a better idea of how to avoid this problem, we spoke with the experts at 
North American Van Lines
. They've helped countless customers make interstate and intrastate moves. After nearly a quarter of a century in business, they've noticed that there are seven things that regularly get overlooked during a move.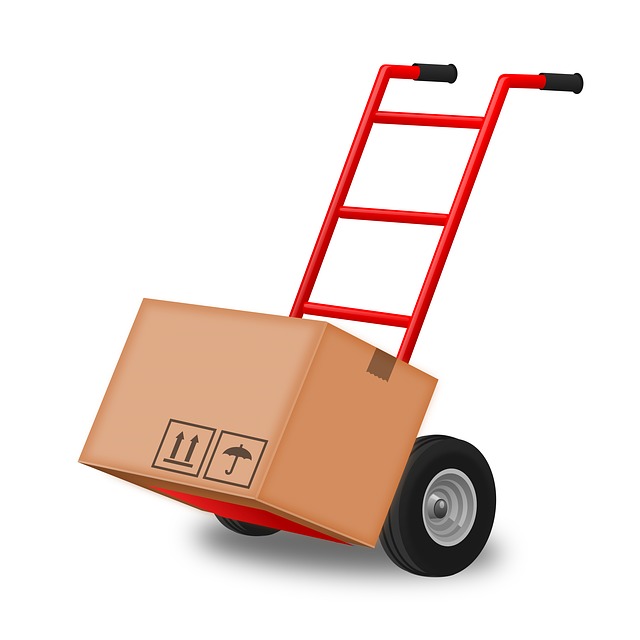 Utility Shut Off
You may remember to set up utilities at your new place, but often shutting off the utilities at the current home gets forgotten until after the move. It's best to schedule utility setup and shut off about four weeks before your move. But give yourself a little cushion by scheduling the shut off a day or two after the expected moving day.
Your Pet's Emotional Wellbeing
We know that moving stresses out human beings, but it's equally stressful for pets. You can relieve the stress of moving for yourself and your pet by taking the time to give them attention. Scheduling just 15 minutes a day to play or take a walk will let your pet know that you haven't forgotten about them and decrease your own anxiety levels.
It's also important to try to maintain a normal daily schedule and environment for your pet. This can be difficult since moving tends to throw schedules off, but normalcy will help your pet cope.
Finding All the Keys
There's a good chance you have your front door key somewhere within reach. But what about keys to other doors or the mailbox key? Keys are notoriously easy to lose so go ahead and start hunting them all down. Also, make sure to collect keys if spares were given to friends and family.
Notifying Doctors and Schools
If you're moving out of your current city you may forget to share the information with everyone. It's easy to forget to notify your children's schools, especially when you move in the summer. Failing to tell doctors about an upcoming move is also common.
In the case of your doctor, letting them know in advance can be very beneficial. 
Ask you current primary physician
 for doctor referrals and recommendations based on your new location. That way if you have a medical issue shortly after moving, you already have a doctor you can contact for help.
Packing Up Yard Equipment
You'd be surprised how often yard equipment gets left behind. In the rush to get everything inside packed up, it's easy to forget to do a thorough sweep of the yard. Water hoses are one of the most commonly overlooked pieces of yard equipment.
To avoid forgetting expensive yard tools, go around the entire exterior of the house looking for equipment that's been left out or is still hooked up. You'll also want to check any outdoor sheds or storage areas like the carport or under the deck.
The Microwave
Surprisingly, microwaves are frequently forgotten during a move. It's easy to think of the microwave like any other piece of kitchen equipment that stays with the home. Some renters that look at a number of properties may also forget that the microwave belongs to them not the landlord. Others mistakenly believe that the new rental will come with a microwave so packing up theirs isn't a top priority.
Packing a First Night Box
After a long day of loading, traveling and unloading you probably won't have a lot of energy left for unpacking on moving day. Packing a "first night" box allows you to get comfortable after moving in without unpacking everything.
The first night box includes all the essentials:
·  Toiletries
·  Towel
·  Shower curtain
·  Roll of toilet paper
·  Roll of paper towels
·  Set of sheets
·  Paper plates
·  Plastic utensils
·  Medications
·  Snacks
If you have young children, it's also a good idea to pack a few familiar toys and books.
There are sure to be a few more things that get overlooked until the last minute. Taking the time to plan out your move, make checklists and collaborate with the moving company can improve your odds of remembering all the major moving to-dos.