Delta Leak Detector can Save on Costly Home Repairs #DeltaLeakDetect
This post may contain affiliate links or I may have received the product free in exchange for my honest review. See full disclosure for more information.
Water damage to our homes can happen at any time, especially from unexpected leaks. I have had the unfortunate experience of it twice in my lifetime and can only wish that I had the Delta Leak Detector on my side back then. There was the horrible experience of a toilet overflowing in the upstairs of the house, while I was happily out and about going about my day. Coming home to the ceiling of the downstairs leaking and the costly repair of that experience was not a good thing!
Then, thinking nothing of it, I left my washing machine running and went to work. Something went wrong with the washing machine, or maybe it decided it would get revenge for working it so hard, it overflowed into my laundry room floor. Coming home to the sight of ankle deep water was not a good sight either. Needless to say, that required my floor to be replaced. The extensive damage from these leaks could have been prevented with a Delta Leak Detector!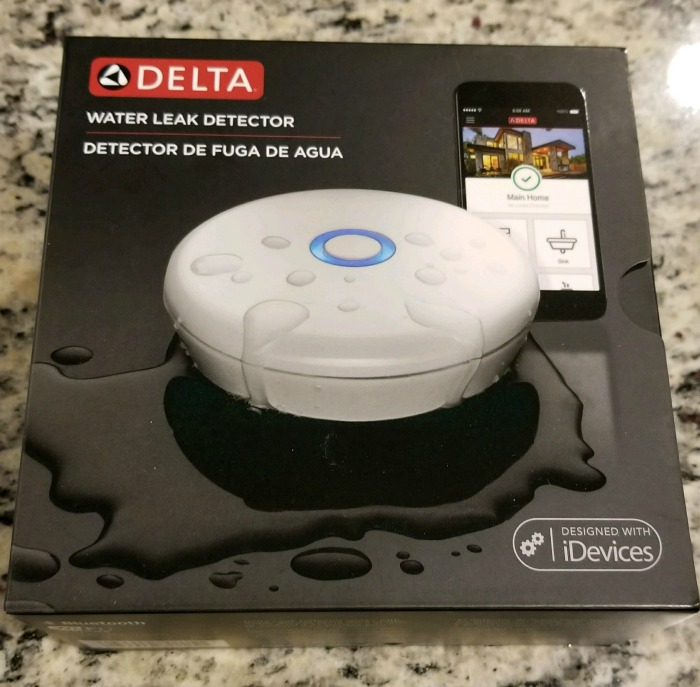 Of course, the Delta Leak Detector cannot stop the flowing water, but it can alert you to take action, wherever you may be! This, in turn, can save the extensive damage and costly repairs!
At the heart of Delta is a belief that there is a better way to live with water. It goes beyond excellent design to incorporate smart thinking that anticipates people's needs.

Delta Leak Detection
You can go about your day while the Delta Leak Detector monitors for the presence of unwanted water. Should any water flow over the top or pool underneath the device, an automatic alert will notify your connected smartphone or tablet. You can also set an audible alert and flashing LED light to activate and alert anyone in the home.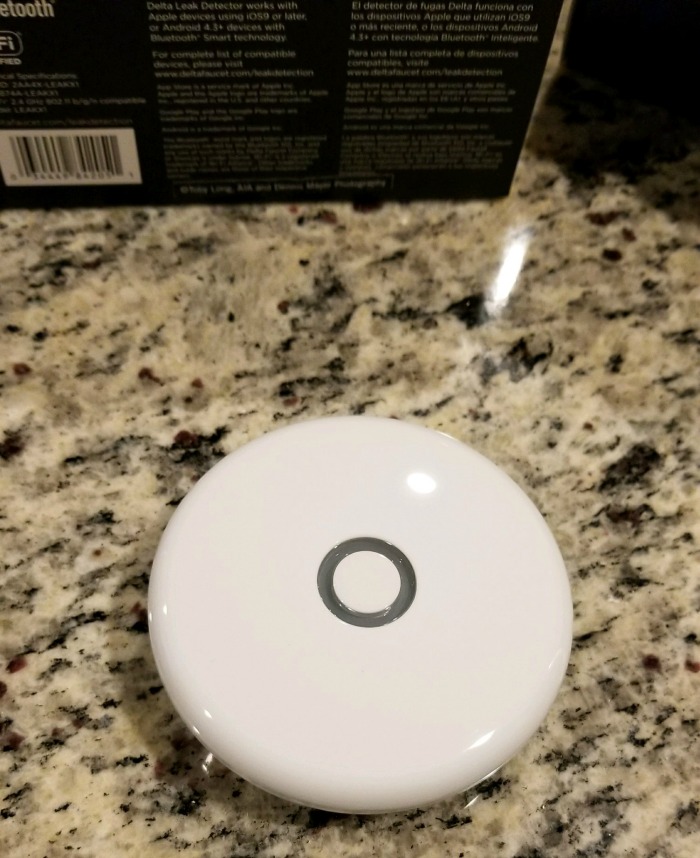 Delta Leak Detector is Always on Alert
The Delta Leak Detector can be placed anywhere there is a risk for dripping or pooling water. It is great for placing near water heaters and sump pumps, behind appliances, under sinks, inside cabinets or even throughout non-living spaces like attics and basements. You may not be aware that there is a leak, but the Delta Leak Detector is always on watch! By catching the leaks early and alerting you, it can help on damage repair costs.

How Does the Delta Leak Detector Work?
Simply place your detector(s) near your home's water source(s). Then, with a one-touch button, it wirelessly syncs the Leak Detector to your smartphone or tablet and home Wi‑Fi. The unit has a conductor ring that detects water dripping over or pooling under the device and sends an alert to your smartphone or tablet.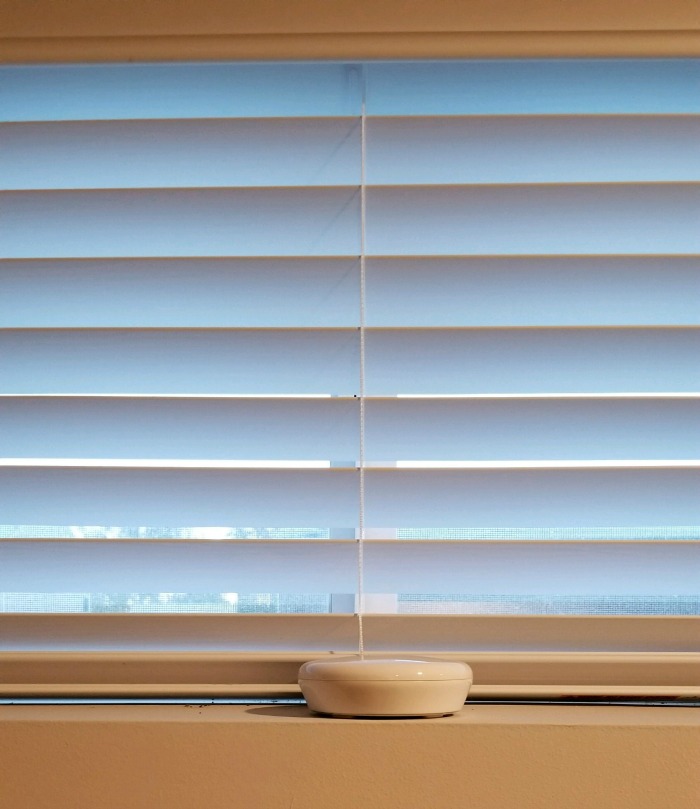 You do not have to have hub or any other gadgets. Delta Leak Detector units connect independently and wirelessly to your home's Wi‑Fi. This makes it possible to send an alert at the first sign of trouble. The system is monitored via an app on your smartphone or tablet.
The Delta Leak Detector uses low-power software and will not overload your home's Wi-Fi. It uses three AAA batteries, which will last approximately two years.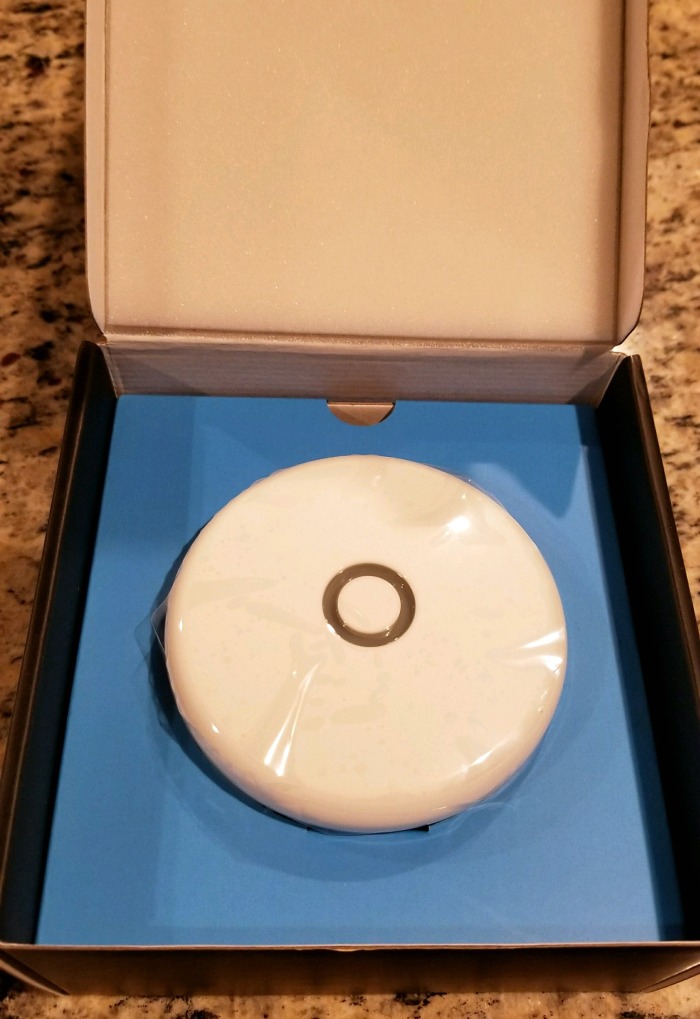 Enter the Delta Sweepstakes!
Want a chance to win a Delta Leak Detector? Delta will be awarding free devices to those who share their own photos and/or videos. All you have to do is post a photo or video on Facebook, Twitter or Instagram with the hashtag #TheDreamGaurdian and tag @DeltaFaucet.
Each week throughout November, four winners will be rewarded with a Delta leak detector, and be featured on Delta's Inspired Living blog!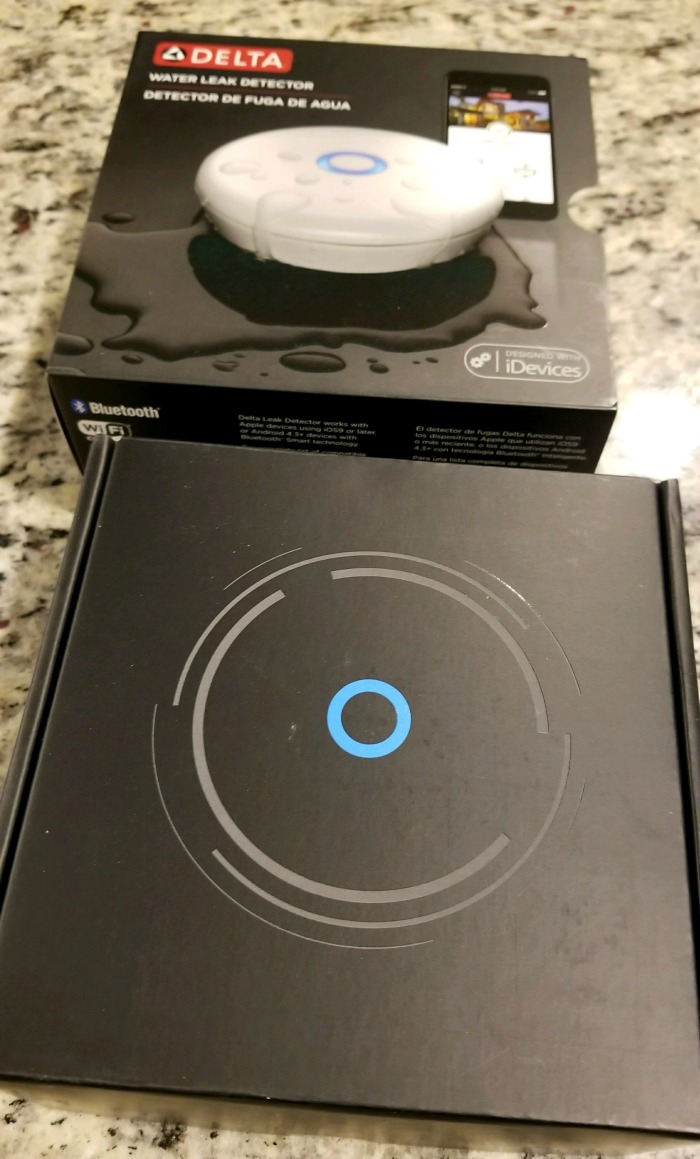 Visit Delta online for more information on the Delta Leak Detection and what it offers. Get yours today and guard against expensive water damage repair cost!
Connect socially with Delta Faucet