7 Ways To Add More Excitement To Your Life
This post may contain affiliate links or I may have received the product free in exchange for my honest review. See full disclosure for more information.
There may come a time when you look around and realize you're fairly bored with your life and the way you've been living. There's no reason to panic because this is a normal feeling and an experience many people encounter.
Your best plan of action is to figure out ways for how you can add more excitement to your life and then take action to make necessary changes. Sitting back and doing nothing about your situation will only leave you feeling more miserable as time passes. Accepting you have control over what happens next in your life is the first step to feeling freer and more satisfied overall.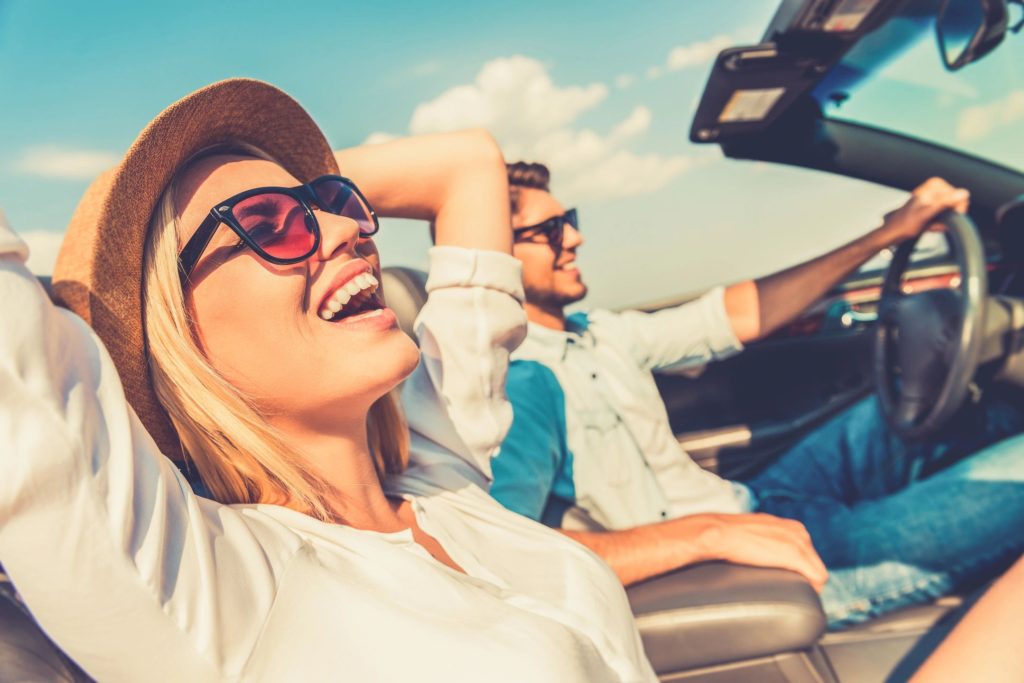 Meet New People
You may be feeling down because of the people who you've been surrounding yourself with lately. Now is a good time to go out and meet new and exciting individuals who will challenge and encourage you to venture out of your comfort zone. Hanging around the same old people all the time who have no ambition is likely putting a damper on your life and attitude. Take a look around and find people who you believe seem to be living exciting lives and then take the time to get to know them better. Start participating in activities and exploring your environment with these folks and begin to enjoy your new company.
Try A Fresh Look
A makeover is a great way to add more excitement to your life and feel better about yourself in general. Revamp your wardrobe, lose those unwanted pounds and try switching from glasses to colorful contact lenses. You can visit this webpage to learn more and secure yourself a few pairs at an affordable price. You'll likely love who's looking back in the mirror after this transformation, and your confidence will start to soar. Grab a friend who's also looking for a change and do it together to make it a more enjoyable experience for both of you.
Move to A Different Neighborhood
The factor that could be holding you back the most from feeling happier is the location where you currently live. One idea is to get the courage to move and try a new neighborhood where there's more going on. For example, purchase a home that's near attractions, shops and fun activities you can participate in when you have spare time. Be sure to explore and research the area, so you know you're making the right choice before you pick up and relocate all of your belongings. Make sure there's not only more to do but that there are also exciting people that live nearby.
Schedule Date Nights with Your Spouse
Add more excitement to your life by scheduling regular date nights with your spouse or significant other. All that could be missing in your life is you connecting on a deeper level with the one you love. Get out of the house together and participate in activities you like to do together as a couple. Relax, have fun and laugh with one another like you used to when you first met. Discuss ideas with each other and come up with a game plan, so you're consistently working on strengthening your relationship and growing closer to each other.
Start A Project
Projects are a great way to challenge yourself and put your skills to the test, so you're forced to think and learn on a regular basis. Raise your hand at work to accept a new assignment, commit to organizing your home or start a hobby such as taking up photography. It truly doesn't matter what it is as long as it's engaging and keeps you preoccupied when you have a little extra time on your hands. Take on a new project for a couple of weeks and then switch it up by trying a different option the next time around to keep it fresh. Turning off the television and choosing to engage in life may be all you need to get to a better place mentally.
Travel the World
Traveling is an excellent way to spice up your life and add more excitement to your days. Save up your money, research a bucket list of locations you want to visit and then get ready to head out on your next adventure. Either bring people with you or use this as a chance to discover more about yourself and reflect on what direction you want to head next. Not only make it a point to travel more but put yourself out there when you're in a new location by trying the native cuisine, talking to locals and taking pictures of the various landscapes.
Mix up Your Routine
While routines are helpful and allow you to stay on track, they can also be a boring and mundane way to live. Add more excitement to your life by mixing up your routine once in a while and being more unpredictable. For example, set your alarm early one day and go out for a hike or hit the gym and break a sweat before work. Head out on a walk at lunchtime instead of staring at your computer and cook up a tasty recipe for yourself at home instead of always eating out. Other ideas include taking a different route to work, trying a new sport or throwing a dinner party on the weekend. Sometimes all you need is a little shake-up to what you've been doing lately and to catch your brain off guard.
Conclusion
While dull and boring is nice once in a while, it gets old if this is your schedule all the time. Use these suggestions for adding a little more excitement and thrill to your life, so you continue to learn and grow as time goes on. It's up to you to be proactive and motivate yourself to create more change and opportunities in your life. Just remember to make some time to rest and recover, so you have the energy to continue pursuing novel experiences that keep your agenda interesting.