8 of the Best Florida Panhandle Towns
This post may contain affiliate links or I may have received the product free in exchange for my honest review. See full disclosure for more information.
The Florida panhandle has certainly gotten a lot of attention in the past couple of years. From high-end resort towns attracting visitors to people who are deciding to move to the Panhandle rather than other parts of Florida, there's a lot going on in this part of the country.
Whether you want to visit or you want to buy a house on the Panhandle, there are a lot of great towns to choose from, and below are among the best.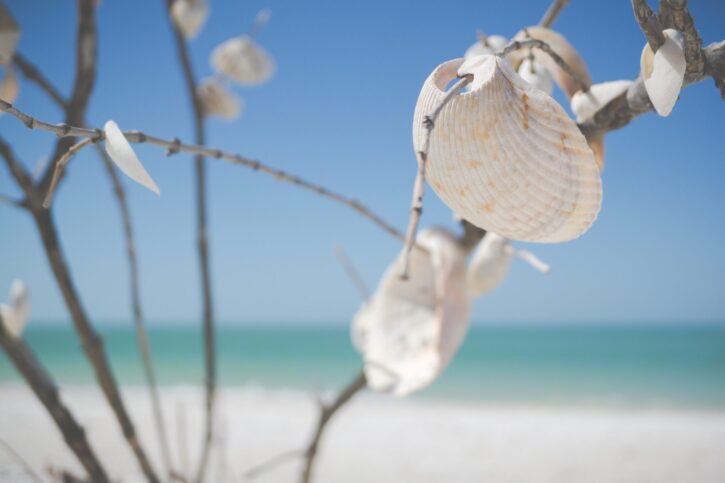 1. Destin
Destin is one of the world's most popular beach destinations. It's between Pensacola and Panama City Beach. Destin has beautiful coastal real estate, sun and surf, and dining and entertainment. It's a travel destination that appeals to people from any background because there's so much to do.
Destin is surrounded on three sides by water, and it was once a quiet fishing village. As you explore the charming towns of the Florida Panhandle, don't be surprised if your entrepreneurial spirit is also kindled. If you're captivated by the potential of opening a business here, become familiar with how to open an llc in florida to ensure that your venture has a firm legal footing right from the start.
Destin's HarborWalk Village overlooks the harbor, bay, and the Gulf of Mexico. It's a somewhat new addition to Destin Harbor, with shops and boutiques, restaurants, and family-friendly tourist activities.
Crab Island is perfect for boaters. It's a giant sandbar, and there are on-site floating restaurants and attractions.
Watersports are popular in Destin, including pontoon boating, jet skiing, paddle boarding, and kayaking.
There are only around 14,000 residents that call Destin home, and since it is a relatively small town, there are some advantages, like the low crime rate. It's one of the safest cities in the Panhandle.
2. Daytona Beach
Around 50 miles northeast of Orlando, Daytona Beach offers a more affordable option on the Panhandle whether you're looking for a place to visit, move, or buy a second home. The area is home to the Daytona International Speedway, which holds the Daytona 500 race every February.
There are a lot of restaurants, and there's a pretty lively nightlife in Daytona Beach.
The beach spans 23 miles, and it allows vehicle driving during daylight hours. There's a boardwalk and a number of beachfront condo communities.
3. Seaside
Seaside is charming and quaint. It was founded in 1985 as one of the first master-planned communities in the country. Seaside was designed to be walkable with mixed-use neighborhoods. The architecture and location directly on the Gulf of Mexico have since held appeal to visitors and residents.
The town is even where The Truman Show, with Jim Carrey, was filmed because of how picturesque it is.
There's a big center of town with an amphitheater, and there are year-round concerts and movies. There are also coffee shops, restaurants, and boutiques located around the center of town.
Airstream Row is a popular place with eateries serving out of Airstream trailers.
If there is a downside of Seaside, it's that this piece of paradise isn't inexpensive. It's one of the priciest Panhandle towns.
4. Apalachicola
Apalachicola is one of the more under-the-radar communities on the Panhandle. The town is on the Gulf of Mexico, and it's a seafood hub. It's even known as the oyster capital of the world. The town is surrounded by an idyllic beach, and there's a main street with historic architecture and homes, many of which now serve as trendy boutiques.
Off the main street is a neighborhood made up of Victorian houses complete with original details like turrets and stained glass.
There are elements of Apalachicola that feel more like Cape Cod than the Panhandle.
The people who call the town home are known to be incredibly welcoming and friendly.
5. Navarre
Navarre is a small beach community east of Pensacola. Navarre has a beach with 12 miles of shoreline and white sand. It's between Gulf Islands National Seashore and Navarre Beach Marine Park. If you're someone searching for quiet relaxation and solitude, this could be one of your best bets on the Panhandle. It's not like many of the other towns in that there aren't going to be major tourist attractions, and the beaches aren't typically packed.
There aren't as many restaurants and amenities either, which some people may not like, but others find this to be one of the most appealing things about Navarre.
6. St. George Island
This 22-mile barrier reef is located in the Gulf Of Mexico. Some describe it as the most unspoiled beach in the entire state. There's a laid-back attitude and nature all around. There are also art galleries and boutiques, the island is dog-friendly.
Fishing is popular on St. George, whether you prefer onshore or offshore.
St. George Island State Park is a can't-miss, and it's on the eastern end of the island. There's a bay forest, salt marshes, an undeveloped shoreline, and dunes. There are also observation platforms, boardwalks, and hiking trails.
Starting in early summer, the loggerhead sea turtles come on shore to dig nests and lay eggs on the beach. Then, at night, the hatchlings come out and crawl to the Gulf, guided by moonlight.
7. Alys Beach
High-end, luxurious, and visually striking are things you hear Alys Beach described as.
Located on Highway 30A, Alys Beach is known for the white homes that are inspired by Bermuda and the Mediterranean. The resort town features hundreds of custom villas and courtyard homes. The Alys Beach community also features Caliza, which is one of the most elegant pools in the world.
Alys Beach has a palm-lined entry, ample green spaces, and plenty of trails for walking and biking.
8. Mexico Beach
Finally, Mexico Beach is a small, quiet town, and unlike many of the other Panhandle towns, it doesn't have high-rise condos lining the beach. Mexico Beach is isolated, and there aren't a lot of amenities, including even many nearby grocery stores. That's part of the charm for some visitors, but it does require some planning ahead of time.
Mexico Beach is around 20 miles east of Panama City, and it's a natural beauty that takes centerstage, whether it's dolphin-watching, swimming, or fishing. The area of the Panhandle is dubbed the forgotten coast, and it's also often described as a hidden jewel.