8 Reasons Your Customer Service Should Take Priority
This post may contain affiliate links or I may have received the product free in exchange for my honest review. See full disclosure for more information.
If you are looking for ways to boost the profitability of your company, an excellent place to begin is with the customer service department. A great company image may be reflected by well-trained customer care personnel, which can also help you attract new clients and keep the ones you already have.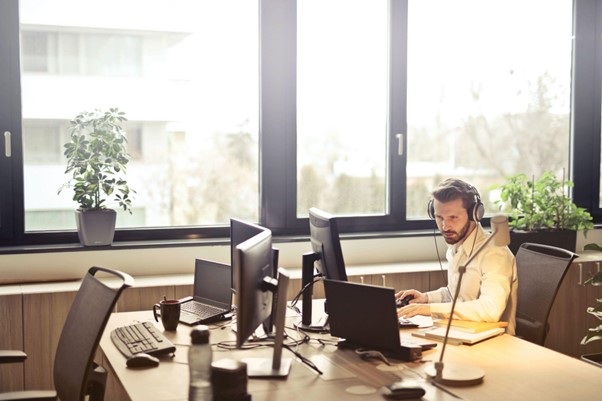 Photo by Andrea Piacquadio
In this piece, we will examine eight different factors that contribute to the overall significance of providing excellent customer service.
What Exactly Is Meant By "Customer Service"?
Customer service refers to the manner in which a company interacts with its clientele, both in the course of routine business and in the course of providing a problem-solving solution when issues do emerge. It has a direct and meaningful impact on the profitability of your company as a result of the fact that your customer service staff serves as the front-line response to the needs of your customers and is essential for the retention of long-term customers.
Here are eight reasons why providing excellent service to customers should be a top priority for any and every business:
Helps You To Keep Customers
If a customer interacts positively with a business, they are more likely to purchase from it again. The greater the number of repeat customers your firm has, the more it is able to realize its full potential for expansion. For instance, if your customer service department has a streamlined process that makes online returns fast and easy, you have a greater chance of retaining customers and building a loyal customer base that values your hassle-free return policy. This is because satisfied customers are more likely to shop with you again. Having good business phone systems so you can talk to your customers properly should be one of your considerations.
Helps The Retention Of Staff
Companies that provide ethical service to their clients are more appealing places to work for employees. If your employees know that their boss is committed to giving great customer service, they will be more likely to be advocates for the company. They are also much more likely to stay with the company and give their all to the work they do.
Reaffirms The Core Principles And Brand Of The Company
Because they talk to customers on a regular basis, the members of your customer service team are directly accountable for communicating your brand's vision and values to those customers. If you provide exceptional service to your customers, it may result in favorable evaluations and word-of-mouth recommendations for your company, both of which may bring in new customers. People will have a better opinion of your company, products, or services if you have a positive public persona.
Generates Referrals
Referrals from happy former and current clients who have a positive impression of your business come straight from satisfied customers' positive word-of-mouth interactions. They talk about it with their friends, relatives, and coworkers, and they may even post about it on their social networks. Your customer service is known for being helpful and kind. As a result, their connections are encouraged to make purchases from you. Most businesses find that word-of-mouth advertising is both their most effective and most cost-effective method of advertising.
Raise The Worth Of Your Consumers
Client lifetime value (CLV) is the total amount of money that your business expects to get from a single customer over the course of their relationship with your business. If you raise the CLV, you can boost your company's sales by a lot without having to spend more money on marketing. If your CLV is going up, it indicates that your consumers are either increasing the amount of money they spend on each order or the number of times they make purchases.
Providing excellent service to customers is a fantastic strategy to boost CLV. If a customer has a good time when shopping with your company, they are more inclined to do business with you again in the future. In addition to this, marketing new products to existing clients is a lot simpler. Because they have a history of positive interactions with your company, repeat consumers are more likely to place their faith in the goods and services that your customer service department endorses.
Being Proactive With Customer Issues
When you reach out to customers before they are even aware that there is a problem, you are providing proactive customer service which will increase call center solutions too. Customers will be able to tell that you are trying to improve their user experience if you take a proactive approach to customer service.
For example, if a group of customers were having the same problem and you fixed it with a new service or feature, you could use your ticketing system to find those customers and then contact them to tell them about the new service or feature. Customers will think that you are trying to solve their problems, which will make it more likely that this strategy will work.
Helps Build The Ethics And Culture Of The Business
Workflow can be made more efficient when all employees at a company have the same objective, which should be to provide excellent customer service. It's possible, for instance, that your company's engineers are more willing to assist the sales team or that the production team is more willing to listen to the representatives of the customer service department. Ultimately, you will be able to foster a culture of helpfulness within your organization if you make the provision of service to others a top priority.
Gives You A Competitive Edge
An excellent customer service experience does more than just bring in new customers and keep the ones you already have. In addition to this, it differentiates you from the other competitors. By providing customer service that is on par with the very best in the industry, you are able to connect values to the brand of your company, bolster your reputation in the marketplace, and demonstrate, by way of example, that you care about the people who buy your product or service.
These are all great reasons why customer service should be a priority for your business. Do you have any other reasons to add? Please share them in the comments below.