Helpful Tips to Create Mouthwatering Meals At Home
This post may contain affiliate links or I may have received the product free in exchange for my honest review. See full disclosure for more information.
Do you have a love for cooking but find it intimidating to create gourmet meals at home? Are you looking for ways to make delicious, restaurant-quality dishes in your kitchen? With the right ingredients and a few helpful tips, you can easily create exquisite meals that will impress even the most discerning food critics. Read on to learn some tried-and-true techniques for creating mouthwatering dishes in your home.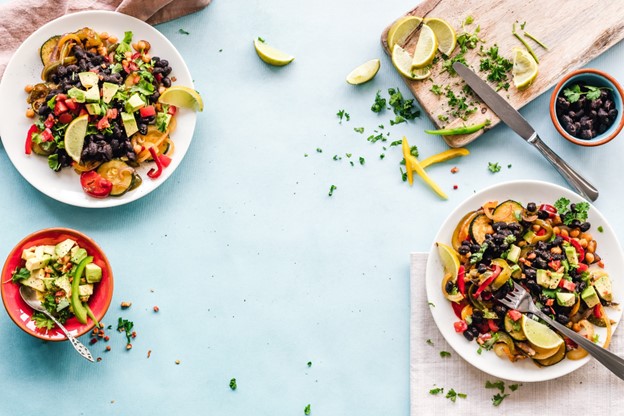 Photo by Ella Olsson:
Shop Smart:
The first step towards making amazing meals is shopping smart. You don't need to purchase expensive or hard-to-find ingredients—just focus on finding fresh options. Visit local farmers markets or search out specialty stores and ethnic markets when possible, as they often offer top-notch ingredients that are fresher and more affordable than what you'd find in chain grocery stores. Be sure to use the freshest ingredients, as they will make a huge difference in the flavor of your dish.
Get Creative:
When it comes to getting creative in the kitchen, there's no limit to what you can create. For example, east instant pot stuffed peppers recipe are an easy and delicious meal that requires minimal prep time and effort. Start by sautéing onions and garlic in a bit of oil until they start to turn golden brown. Add your choice of ground beef or turkey, along with diced vegetables such as bell peppers and zucchini; season with salt, pepper, oregano, and thyme. Once everything has cooked through, fill your peppers halfway with the mixture before topping them off with tomato sauce and grated cheese. Pop them into an Instant Pot for 20 minutes on high pressure before serving over hot-cooked quinoa or rice.
Take Your Time:
When it comes to cooking gourmet meals, taking your time is key. Many dishes require long preparation times in order to achieve their full flavor, so don't rush. Instead, make sure to follow instructions carefully and take your time with each step—this is especially important for dishes that require multiple steps, such as soup or stew. Give yourself plenty of time to prepare each dish, and you will be rewarded with a delicious meal.
Presentation Matters:
Presentation is just as important as flavor when creating gourmet meals at home. We often eat with our eyes before our mouths, so make sure your food looks beautiful on the plate! Plate individual portions attractively and garnish with herbs or edible flowers if desired. A drizzle of olive oil can also add visual interest and enhance flavors in many dishes. With a little extra effort, you'll be able to take your meals to the next level.
Gourmet meals are within reach with these simple tips! With the right ingredients, patience, and creativity, you can whip up restaurant-quality dishes in your home. Have fun experimenting, and don't be afraid to try new things—you never know what delicious creations you might come up with!