8 Things You Didn't Know Affected Your Car Insurance Rates
This post may contain affiliate links or I may have received the product free in exchange for my honest review. See full disclosure for more information.
The elements that affect your vehicle insurance rate may seem confusing. Obviously, your driving record is taken into account. However, many insurers also use a variety of additional information about you to decide your premium, such as your gender and a version of your credit score.
Even while they may evaluate the same information about you, each vehicle insurance company has its own method of assessing risk and determining prices.
People don't take the time to consider how habits or even new purchases can affect their insurance. However, just as habits and purchases can negatively affect your score, they can positively affect it as well. For instance, buying a car security system to lower insurance is a new purchase that can have a good effect on your rates.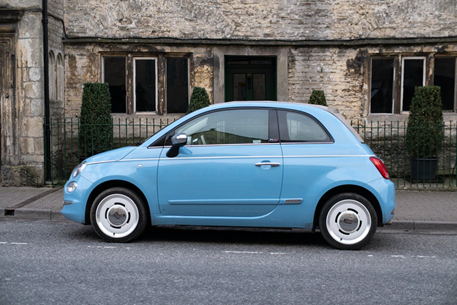 Nevertheless, understanding a few of the items and habits that will affect car insurance rates can help you make better decisions to positively influence your rates.
#1 – State Requirements and Insurance Rates
Each state has its own automobile insurance rules, with varying minimums and different types of necessary coverage. The more coverage you are forced to get, the more your insurance will cost.
Car insurance companies in Colorado want to cover safe automobiles because they are less prone to cause costly claims. So some vehicles are less expensive to insure than others, and trading in your old car to buy a new one could actually save you money on insurance.
Except for Florida, every state needs bodily injury liability insurance, while all 50 states and Washington, D.C. need property damage liability insurance. About half the states mandate some form of uninsured/underinsured driver coverage.
#2 – Your Credit History
In certain areas, insurance firms can use data from your credit report to calculate your rate using a credit-based insurance score, which is comparable to a credit score. This helps insurers predict your chances of filing a claim and the anticipated price of that claim.
People with bad credit tend to submit more claims, and those claims tend to be more expensive. A poor score can cause vehicle premiums to skyrocket by hundreds of dollars.
Since quoting prices based on credit score might make insurance expensive for those who are struggling financially, certain states and territories, including California, Hawaii, Maryland, Massachusetts, Michigan, Oregon, and Utah, have banned the use of credit in pricing vehicle insurance.
When you live in a state where insurance companies can charge you based on your credit history, improving your credit can help decrease your premium.
#3 – Your Marital Status
Your marital status influences your policy rate more than you may imagine. According to the Consumer Federation of America (CFA) study, most significant vehicle insurers charge lower rates for married drivers than for those who are single, separated, divorced, or widowed.
Even if a married driver is young, they can save roughly 20% more than single drivers. The gap is significantly worse between married and unmarried women, as a young, unmarried lady will pay around 30% more than a young, married woman.
Auto insurers, according to the CFA, believe that married persons drive more responsibly and as a result should have lower rates than others. They discovered that married people are just more cautious and had fewer accidents than unmarried persons.
#4 – Your Gender
Discrimination based on gender is mostly legal and common in most states. Men under the age of 25 pay the highest for auto insurance, around 20% more than their young female counterparts. Once drivers reach their 30s, the gender difference closes, with men and women paying equal rates.
Hawaii, Massachusetts, Pennsylvania, North Carolina, California, and Montana are the six states that restrict insurers from considering gender when establishing pricing.
#5 – Your Location
Your vehicle insurance rate is heavily influenced by where you live. Since each state has its own vehicle insurance requirements, premiums can vary greatly between states.
Regardless of your state, though, depending on where you work and where you park your car at night, you may be charged more or less because of your street address.
Large cities have greater crime rates as well as congested highways where accidents are prevalent. Rural roadways are less crowded, and property crime is lower in rural regions.
#6 – Your Driving History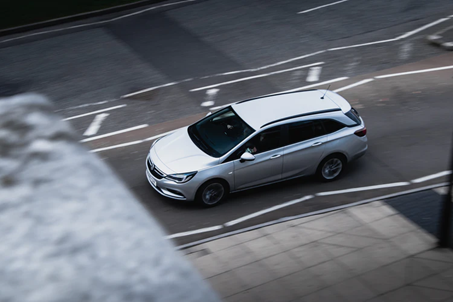 Traffic offenses and auto accidents might result in a premium increase of up to 200% above what you were previously paying. The amount by which your premium rises is determined by two factors: the seriousness of your infraction and whether you have previously been convicted of other traffic violations.
You are a high-risk customer for your insurance provider if you have several offenses. Some insurance providers include traffic offenses in auto insurance premiums for only three years, while others keep them on your record for a longer period of time.
It's worth browsing around again three years after your most recent incident to see if you can get a better insurance premium elsewhere.
#7 – The Make and Model of Your Car
Car insurance companies want to cover safe automobiles because they are less prone to cause costly claims. So some vehicles are less expensive to insure than others, and trading in your old car to buy a new one could actually save you money on insurance.
As a result, a vehicle with good safety ratings may qualify for a discount. On the other hand, some automobiles like the Honda Accord and any full-size Ford truck are more likely to be stolen. As a consequence, they tend to be more expensive to insure.
#8 – Your Education Level and Job
Unfortunately, even if they all have the same driving record, insurance companies may charge more to someone with a manual labor job than someone with a desk job, and they may charge more to a person with a high school diploma than one with a college degree or higher.
The reason for this is that many insurance companies feel that less educated drivers and drivers with specific jobs are more likely than others to make insurance claims.
To better explain this belief, individuals without a higher-education degree or who work manual labor jobs tend to spend more time in their vehicles. They are either using their car for work or having to drive to multiple locations because they have more than one job.
When you spend more time in your car and on the road, you are more likely to get into an accident than someone who is on the road a lot less often.
How to Lower Your Car Insurance
If you're having trouble affording your insurance or are wanting to get more financial peace of mind, here are some of the easiest and most economical ways to cut your insurance premium cost:
Increase your deductible
Look for discounts and savings programs
Look for new insurance by shopping around
Reduce your insurance coverage
Reduce your yearly driving distance
You can strive to improve other criteria, such as the sort of automobile you drive, your credit score, or your driving record, as a long-term solution.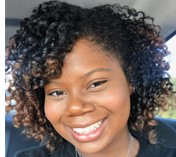 Imani Francies writes and researches for the car insurance comparison site, CarInsuranceComparison.com. She enjoys helping people find the best car insurance policy and rates that meet their specific needs.