9 Positive Summer Vibes From Body to Mind!
This post may contain affiliate links or I may have received the product free in exchange for my honest review. See full disclosure for more information.
Here are 9 great products that will be help increase the positive summer vibes. After the year we have had, why not take care of yourself with these products that have you feeling good, better about yourself and to add a little fun too!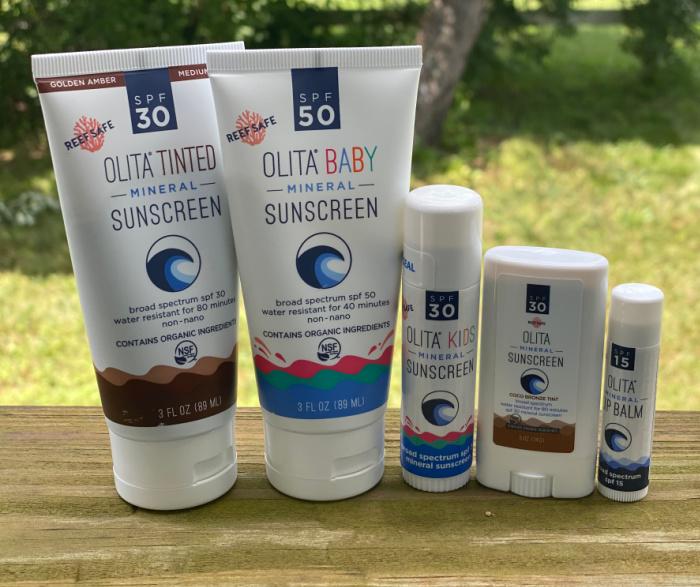 Keep your skin (and planet!) happy this summer with OLITA. As an EWG-verified brand, OLITA handles all sun care needs. Offering mineral sunscreen options and the popular Beach Be Gone sand remover body powder, there is no need to go anywhere else when stocking up for the family this summer. There is nothing harmful in any of these organic products – not for you or coral reefs. OLITA was awarded EWG's safest sunscreen for kids and babies in 2020 and 2021 as well as Parent Magazine's safest sunscreen for kids in 2021. OLITA also donates 10% of every purchase to ocean conservation by partnering with the Coral Reef Alliance. That's protection with a purpose.
You can purchase Olita Products on Amazon and their Website.
Stay socially connected with Olita: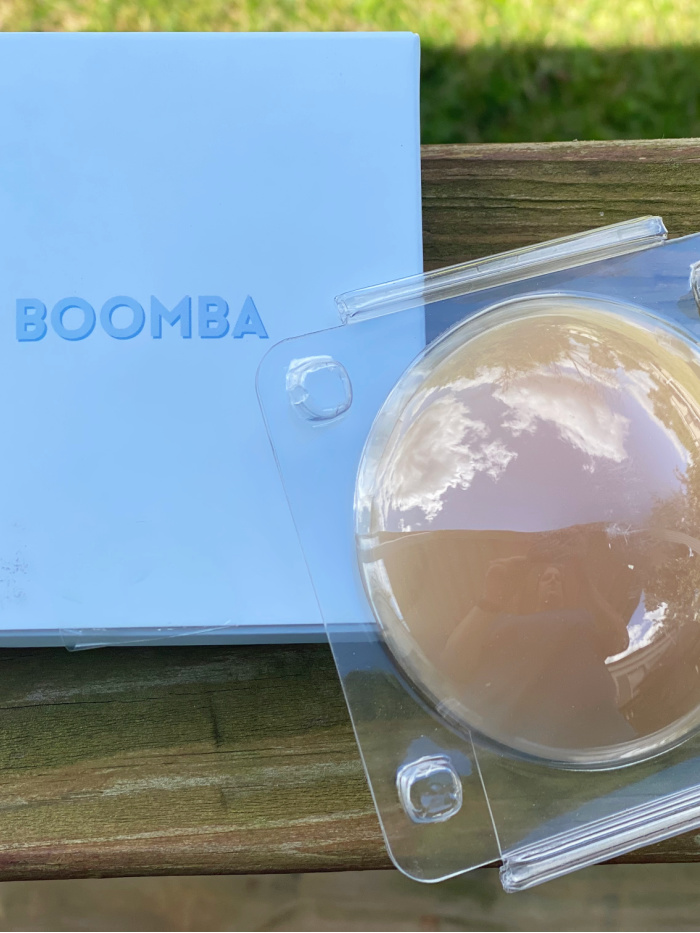 For the small-breasted to large, BOOMBA has your girls covered. BOOMBA's patented double-sided adhesive inserts and nipple covers are summer must-haves from using them with bathing suits to tanks or even for those warm summer weddings. BOOMBA's patented inserts are safe to use in sports and water activities. Even when sweaty, BOOMBA's patented inserts stay in place by adhering to your top.
Available for purchase HERE.
Stay socially connected with Boomba: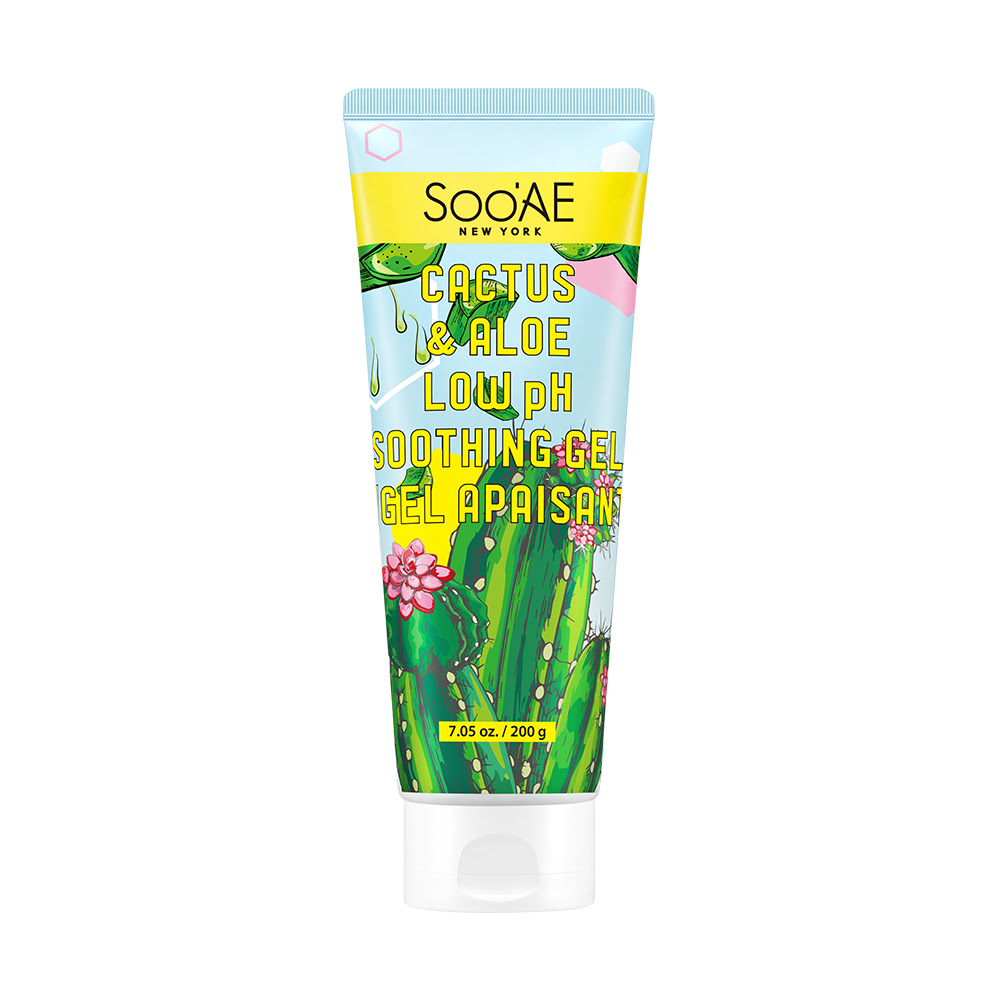 From Soo'AE's Fresh Tangerine Serum to Soothing Aloe Gels and Hemp Dreams Oil Mist, there is plenty to choose from to care for your face and body after a long day in the sun. Soo'AE is made up of green, clean K-BEAUTY products that are vegan, natural, and cruelty-free from your skin to your hair. Ingredient-focused and affordable, Soo'AE blends luxury and affordability while pioneering new and innovative approaches to skincare.
Available at CVS, Walmart, Ulta, Walgreens, Amazon and more
Stay socially connected with Soo'AE: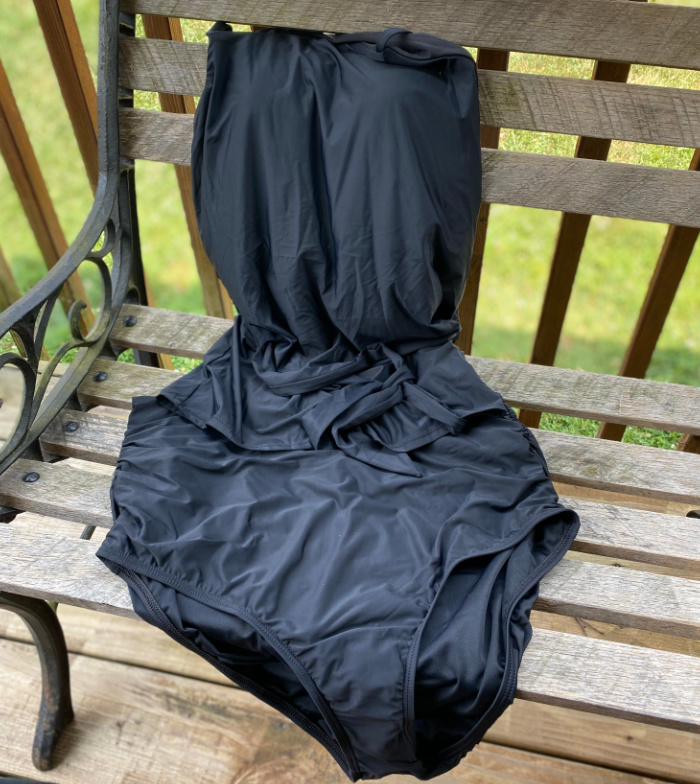 With Infamous Swim's size-inclusive options from XS-3XL and mission to embrace the body you have plus bring awareness to body positivity no matter your size or stage in life, Infamous is the swimwear brand of the summer. They offer an array of styles to choose from for any body type and matching accessories like headbands and scrunchies made for the water! Even better, Infamous swim is famous for their matching swimwear collection for minis that is so adorable–plus, they have matching options for Dad!
You can purchase these great suits on their Website.
Stay socially connected with Infamous Swim: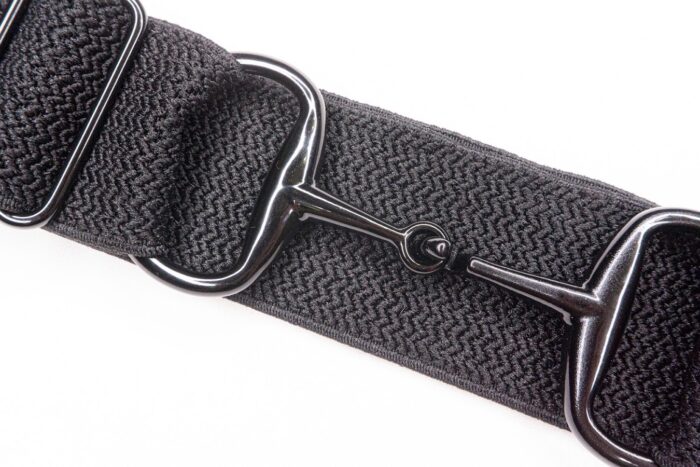 The perfect accessory for any summer outfit, Ellany size-inclusive belts offer on-trend alloy metals of black, rose gold, silver or gold, which pair with a wide variety of chic prints reminiscent of summer days. Designed with imported elastic from Greece, Ellany belts will give you the comfort you never realized you were missing with a leather belt. No buckle bulge, no gap in the back of their pants, ultra-comfy AND machine washable, Ellany is THE perfect belt. One size fits most, going from 24″ to 65″ (Roughly size 3x).
You can purchase Ellany belts on their Website.
Stay socially connected with Ellany: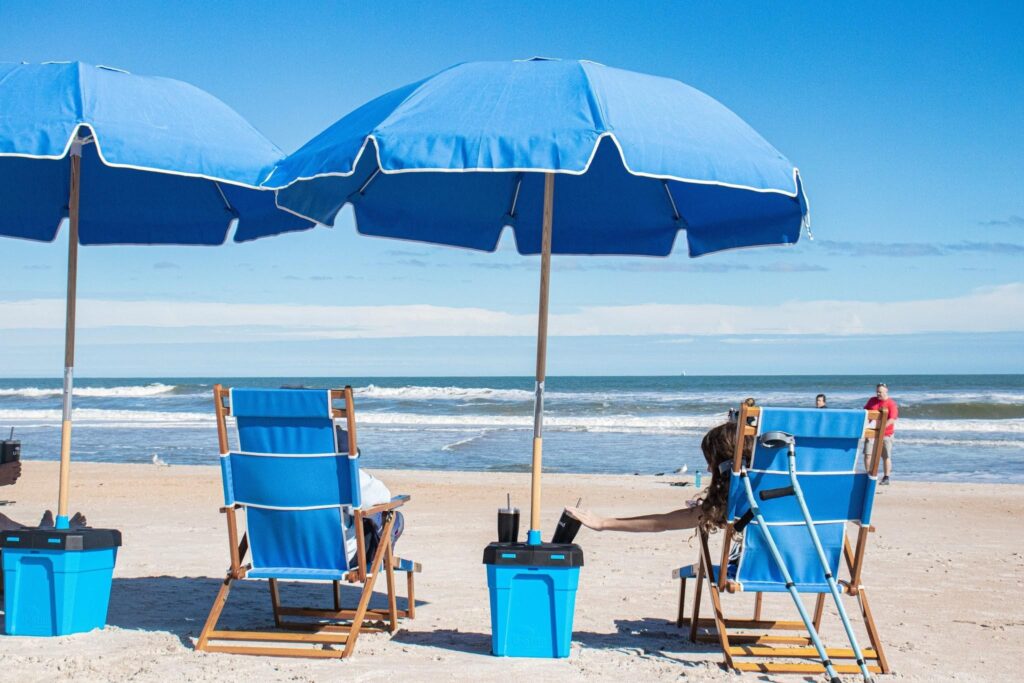 Protecting your skin is essentially body positivity 101. U-Stand, the world's most versatile umbrella stand is here to do just that. The U-Stand is designed as part container, part umbrella stand, and part cup holder — making it the must-have item for all your next trip outdoors. The all-in-one product holds your gear and is easy to transport with its convenient shoulder strap. The U-Stand is made with durable, UV-protected plastic and will fit any umbrella, ranging from resort-grade wood poles to the standard beach umbrella. No more rogue umbrellas flying across the way, only reliable shade with U-Stand's convenient solution for shade anywhere.
You can purchase U-Stand on their Website.
Stay socially connected with U-Stand: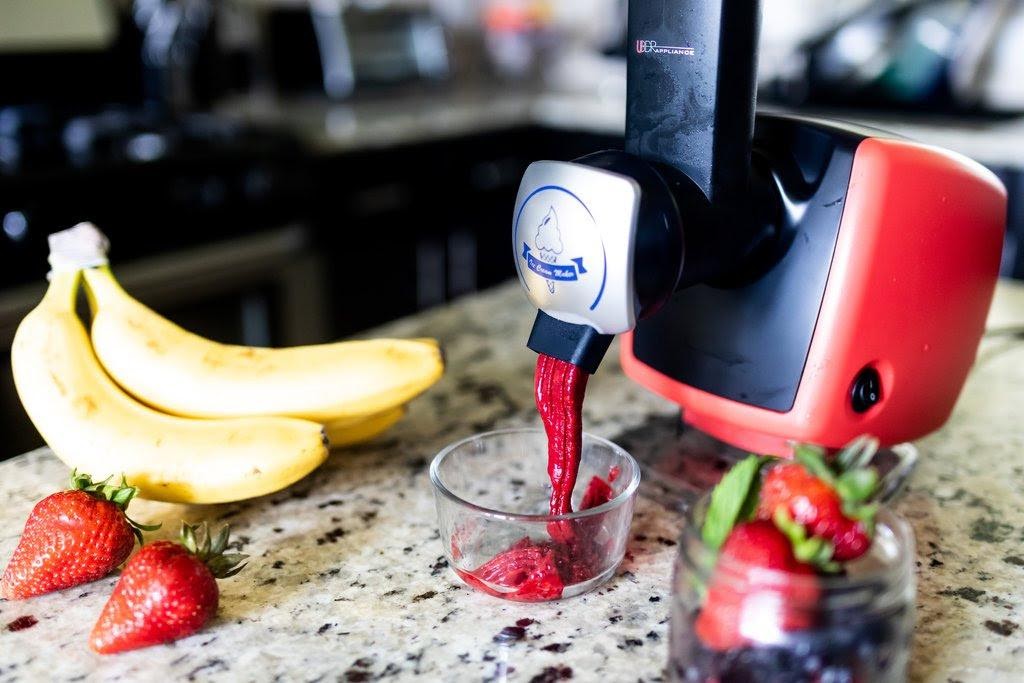 Being mindful of what you put in your body is just as important. With Uber's Sorbet and Frozen Ice Cream/Yogurt Maker you can still eat what you want but know it's positively good for you too. Uber Appliances Sorbet maker is quick and easy to use with 3 simple steps and you can have a little fun being creative making your favorite frozen treats with ease this summer.
Recipe book included with healthy options
4 pc popsicle mold for treats to be enjoyed later
You can purchase on Uber Appliances Website.
Stay socially connected with Uber Appliances: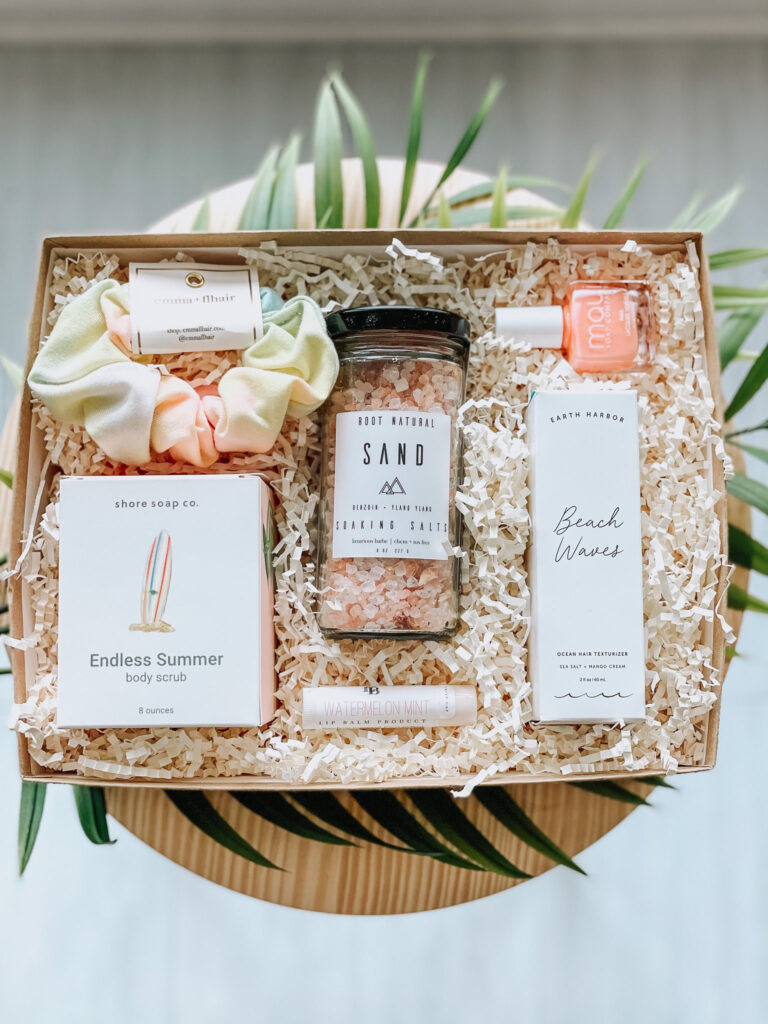 You can be a little mind and body positive with the Summer Vibes set from
BOXED Gift Co
. that comes with goodies to help you care for your body but most importantly a little positive self-care is good for the mind, too! BOXED Gift Co. creates pre-curated boxes designed to make your buying experience fast, stress-free, and exciting. Each creation includes mindfully selected items, 90 percent of which come from small businesses that handmake their goods, ensuring your gift is truly crafted with some positive love and care.
Summer Vibes includes:
Shore Soap Co: Endless Summer Body Scrub
Maui Soap Co: Coral Nail Lacquer
Libby Balm: Watermelon Mint Lip Balm
Emma Flhair: Tie Dye Scrunchie
Earth Harbor: Beach Waves Hair Texturizing Spray
Root Naturals: Sand Soaking Salts
Keepsake Kraft Box
Available on Boxed Gift Co. Website.
Stay socially connected: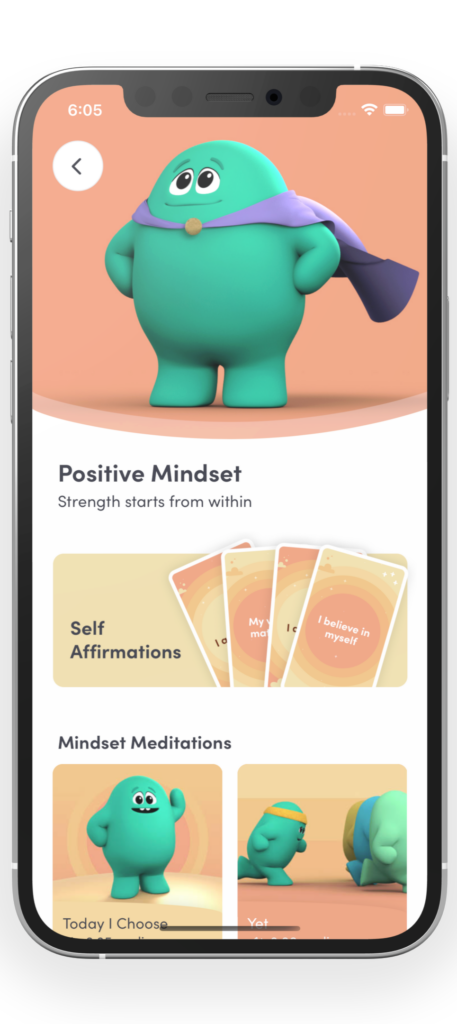 Price: $4.99/mo or $39.99/year (Free week trial available for users – Free year access for coverage consideration)
Speaking of a positive mindset,
Wondergrade
helps parents do just that with skills on how to navigate certain emotional aspects littles experiences through life including their body image. With Summer here, girls especially experience loads of emotions and how they feel about themselves and their bodies (of course, boys too!) Created by a mom and former nurse, Wondergrade was created to aid child development with lessons in meditation, self-regulation and mindful movement exercises. The app provides tools for both parents and children to help handle life's tricky moments.
Stay socially connected with Wondergrade: