4 Tips for Accessible Website Design
This post may contain affiliate links or I may have received the product free in exchange for my honest review. See full disclosure for more information.
It's a best practice for all websites to be designed with accessibility in mind. For medical practice websites, this is especially important. A website is one of the most important tools medical professionals have at their disposal to connect with prospective and current patients, and there's a good chance that some of these individuals may be living with an auditory, visual, neurological, or speech disability. By designing a website that allows these individuals to still interact with your practice online, you signal to your patients that your practice is both mindful of the challenges they face and dedicated to meeting their needs. To help get you started, here are four tips for accessible medical website design.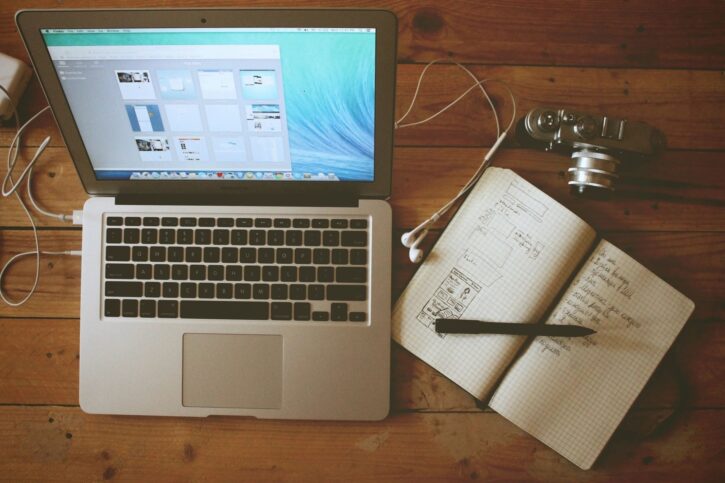 Readable Text
As a general practice, it's a good idea to make sure your text is easy to read. If you use a text and background color combination that is not high in contrast, it can be difficult for sighted individuals to read. For those who are visually impaired, it can be impossible. To comply with recommended accessibility standards, your text should actually follow a strict contrast ratio. Large text, such as headings, should follow a 3:1 contrast ratio between the text and background color. For regular body text, a 4.5:1 contrast ratio will make sure your text stands out. You may have to fall out of love with a design concept to follow these recommended ratios, but it will benefit your patients overall and show that you are mindful of their user experience.
Images That Can be Seen and Read
Images can break up text in interesting ways and add personality to your website. To be sure visually impaired visitors to your website get the full user experience, be sure to add alt text to your embedded images. Alt text helps individuals who can't see an image understand what is in them by clearly explaining the image. Including alt text in your images' code is an easy way to improve accessibility, and it doesn't require any on-page formatting or alignment adjustments. Add alt text to an image's embedded code and allow screen readers to inform users of a page's full functionality.
Assistive Technology Friendly
Not everyone uses a mouse to browse the internet. Some individuals rely on their keyboards. Others use gaze-tracking software, speech recognition, and head points to navigate websites. Including highlight functionalities on your website will help these users know exactly where they are on a page. It can be frustrating for able-bodied users to click on a link they didn't intend to. For individuals trying to navigate through websites without a highlight function, this frustration is enough to make them leave a site entirely. Include highlight functionalities in your website so that users always know what part of the website they have in focus.
Run an Audit
There are a lot of accessibility guidelines to incorporate into a website's design. An audit of your website can help you see how well you've implemented accessible design across your pages. There are a number of online accessibility checkers that will tell you which areas of accessibility need work on your website. Some of these checkers work on a page-by-page basis, so you can focus on optimizing one page at a time. Others will check a bulk of pages on your website all at once. For individuals who aren't professional web developers, navigating these guidelines can be overwhelming. By hiring a medical practice website design professional, you can focus on providing high-quality medical care while they implement accessible design on your website.
While this is not a comprehensive list of accessibility guidelines, it is a great place to start as you evaluate your website's design. Keep in mind that these guidelines can change over time, and be sure to revisit your website's design periodically to make sure it's user-friendly for all visitors.