Mattress 2021: Things To Ponder On Before Getting a New Mattress
This post may contain affiliate links or I may have received the product free in exchange for my honest review. See full disclosure for more information.
A night of sound and deep sleep has plenty of health benefits to the body. To achieve this, having a bed that best fits your sleeping position and comfortability is essential. Each type of mattress differs in the experience that they offer to the user. It all depends on the buyer's preference for comfort and support.
In today's market, there are many various types of mattresses to choose from. With so much to choose from, the buyer may have a hard time selecting a bed. However, people prone to neck or back pain should invest in a suitable mattress for them. Before you select a mattress, consider the following five factors.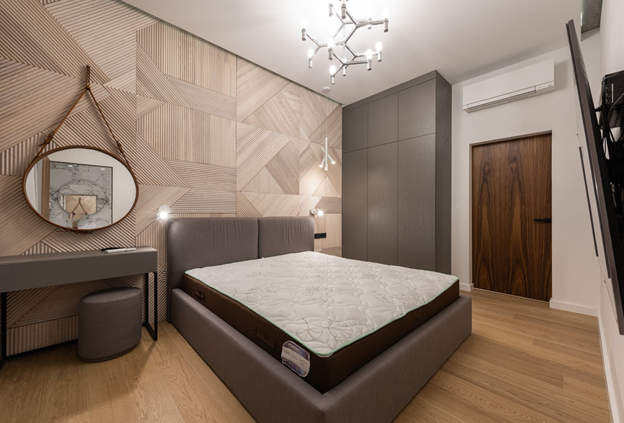 Knowing the Different Kinds of Mattresses
It's important to understand that mattresses differ in terms of the experience they provide to the buyer. Five of the most popular mattresses are listed below, along with a brief description of the buyer's expectations.
Memory Foam
With the use of a memory foam mattress, you can avoid tension or pressure on your shoulders and other joint areas. Its slow-sinking feel is especially comforting for those who prefer to sleep on their sides. Its original purpose was to add comfort to the seat cushions of airplane pilots and passengers.
Innerspring
The innerspring mattress is the most traditional type of mattress. It has coils underneath that give it firm support and a bouncy feeling. As a result, Moving around, such as getting in and out of bed, becomes easier.
Latex
The Latex mattress has the most breathable feeling, which prevents hot areas in your bed. In addition, it is made from the sap of a rubber tree, making it the most eco-friendly among the other mattresses.
Air Mattress
This inflatable mattress is perfect for those who love to travel. An air mattress is easily stored and can be inflated manually or by using an air pump. Some modern air mattresses can even inflate automatically just by opening the valves.
Hybrid
The Hybrid mattress uses the innerspring system as its support, with memory foam or latex foam on top for comfort. Thus, it offers the perfect balance between support and comfort. Also, it has breathable materials from the latex foam.
Go to a Physical Store
Going to an actual mattress store is a wise idea. Instead of searching online and reading mattress reviews 2021 has available, you can go to a physical store and test the actual bed and feel how it affects you while lying down. Another benefit of this is that you may spend as much time as you need to choose the ideal bed for you.
Other people will be searching around in physical stores, which will help you decide or select what might be the best seller. You will certainly save money because they usually offer larger discounts than buying online. Furthermore, you will no longer have to be concerned about delivery costs.
Check Out Real Customer Reviews
Please do not rely on the manufacturer's or company's description of their mattresses. They will usually be biased to encourage customers that their product is the best option available. Instead, read honest customer reviews to understand better what to expect from the mattresses you're considering buying.
Look for neutral evaluations from people who have already made a purchase. Don't just look at the good reviews; read the bad ones as well. It will give you a better knowledge of the product if it is worth the money, and how durable it is. You can also determine whether the mattress matches your comfort, support, and size preference.
Look for Good Deals
Some businesses offer a good deal that includes a trial period, a money-back guarantee, and a 10-year replacement warranty. When purchasing a mattress, these are some of the things to consider. Make sure that you read all of the details to know what to do if the product appears to be defective.
A Higher Price Does Not Always Imply Good Quality
It's easy to believe that the more money you spend on a product, the better the quality you will get. However, a high price does not always indicate excellent quality. It also applies in purchasing a mattress. Sometimes, cheaper ones offer more comfort and support than those that are costly.
To make the best purchase, you should rely on your preferences. Remember that purchasing the ideal mattress is an investment because you spend about half of your life using your bed. Furthermore, having the ideal bed for you will maintain your body health by preventing body pains and allowing you to have a good night's sleep.
Takeaway
In buying a mattress, do not be in a rush. Keep in mind that you will have this for a long time, and it will significantly impact your life. For example, it prevents unnecessary body aches that will indeed affect your productivity in life. Therefore, before purchasing a mattress, take into consideration the five factors listed above.